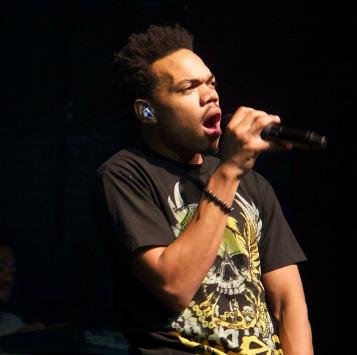 There is no denying it. With the mind-melting technological advances we've made just in the past ten years, the very face of music industry is dramatically changing. Programs like Ableton (for you PC lovers) and Logic (for you Appleheads) allow us to make some dope beats while we sit on our couches and sip latte. (Whiskey.)
While there are a lot of ways to look at the evolution of creating music—and the effects it has on the kind of music we make, how we share it and even conceive of it—we can't help but choose to love the expression that (maybe) lazy technology allows us.
Picture this: an underserved population of pining creatives that want desperately to be heard. The real starving artist works as a dishwasher and compulsively plays open mic nights on the side to save money for a studio space. She's got an amazing voice, better than Lana Del Rey. Probably. What's holding her back? She can't get a recording deal—she hasn't been 'found.' But what if she doesn't need to be "discovered" by some stuff-shirt producer? What if she already exists, man. Wouldn't it be easier if she could just record herself in the bathroom (where the sound has the best reverb) and upload it to the internet?
Yes. That's the wonder of the computer software. I mean sh*t. What would SoundCloud be without all those artists that just wanted to share some groovy sounds?!
We're celebrating that kind of tenacity and vision today—so we chose this badass track by Chance the Rapper, who's gained recognition for his self-released album, #10day, which he made during a 10-day suspension from high school in 2012. He followed it up with Acid Rap in 2013, which was also self-released and is definitely worth a listen.
Chance the Rapper is definitely the success story written secretly in starving artist's diary. And even though he just released a remixed video with James Blake (#holyheartthrob), he is still releasing music from his home studio. And the social minions are spreading the good word.
Just last night, Chance posted on his Twitter that he would post a new song if his fans would "tweet #homestudio". They followed suit and he came through shortly with his new single, Home Studio (Back Up In This B*tch)! Check out this beat!