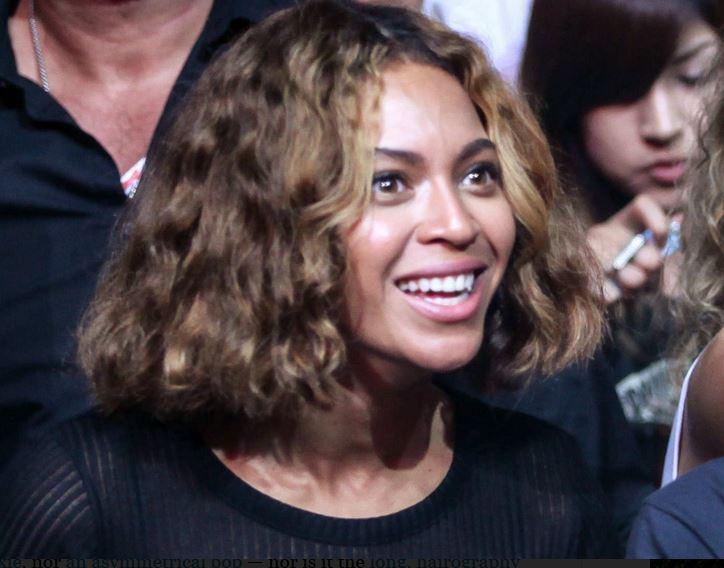 When even Beyonce can't pull off the haircut of the year . . . you know you've got a problem.
Behold 2014's most popular haircut! We are talking, of course, about the easy-breezy bob, a look that's been rocked by everyone from Jennifer Lawrence and Emma Stone to Kristen Wiig and Taylor Swift. Even Cate Blanchett, the queen of cool, went an inch shorter this year, joining the ranks of Rita Ora and the spiritual mother of the trend, Karlie Kloss.
The general consensus seems to be that this style is the ultimate summer haircut. It's fresh! It's easy! It fits everyone! 
Everyone, that is, except those with curly hair.
Once again—as with the Rachel cut, Reese Witherspoon bangs and every other hair trend before it—this look is built exclusively for straight or wavy hair. Example A of this fact: Even Beyonce, owner of a naturally curly mane, couldn't pull off the cut, with New York Magazine calling it a "mom haircut" (ouch).
When one of the world's most beautiful people can't pull off a look because she has curly hair, you know you've got a problem.
As a curly-maned female myself, I watch hair trends with the same envy of a gluten-intolerant girl taking in the cronut craze. I act indifferent, but deep inside I'm furious. For my hair, there are "solutions," not trends. Hairdressers look at me pitifully and suggest a curl relaxer. Strangers and friends may love my hair and marvel at its unruly messiness, but as far as trendy shapes go, I'm out.
I don't want a substitute haircut, the equivalent of a buckwheat flour cronut. I want a curly hair trend that will send everyone, from Jennifer Lopez to Jessica Alba, to their stylists, begging for that. I challenge the fashion milieu to come up with one. Because there's magic hiding in these piles of curls . . . and it's just waiting to be unraveled.
Haircut of the year? Not for me it's not. And I'm sure every other curly-haired girl would agree.