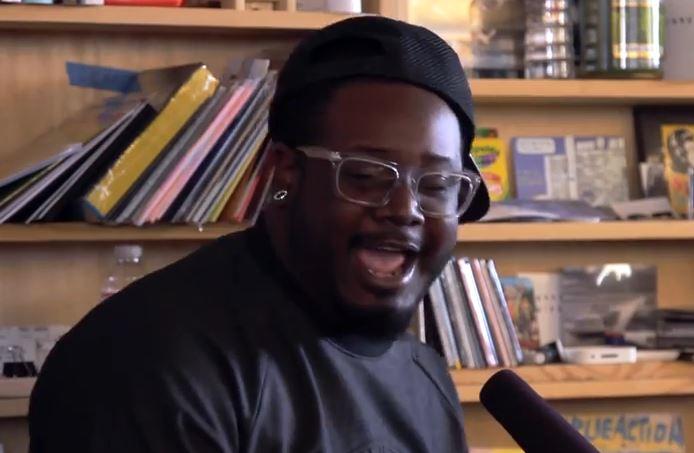 Every great artist has their trademark, their legacy if you will. Bob Dylan: lyrics. Aretha Franklin: voice. Prince: guitar. T-Pain: auto-tune.
I suppose in the litany of distinguishing musical skills, the latter is not quite as illustrious as the others. Which may explain why—in a beautiful marriage of mass-appeal pop and high-brow pretension—T-Pain recently performed as part of NPR's "Tiny Desk" concert series, a forum usually reserved for earnest indie musicians crooning in metaphor about death and heartbreak.
In the video, T-Pain proves himself to be disarmingly funny, admitting that his appearance on the program is "weird as hell" and correctly pointing out that "pianist" is a really funny word. He also straight-up acknowledges the elephant in the room, by addressing that people are probably wondering how he's going to auto-tune his live performance. (We were wondering that, T-Pain, thank you!)
After his intro, a piano part begins. Then T-Pain starts singing, and . . . well, you'll have to watch to find out. But let's just say it's a pleasant, and tuneful, surprise.
Maybe this musician has a different legacy in him yet.