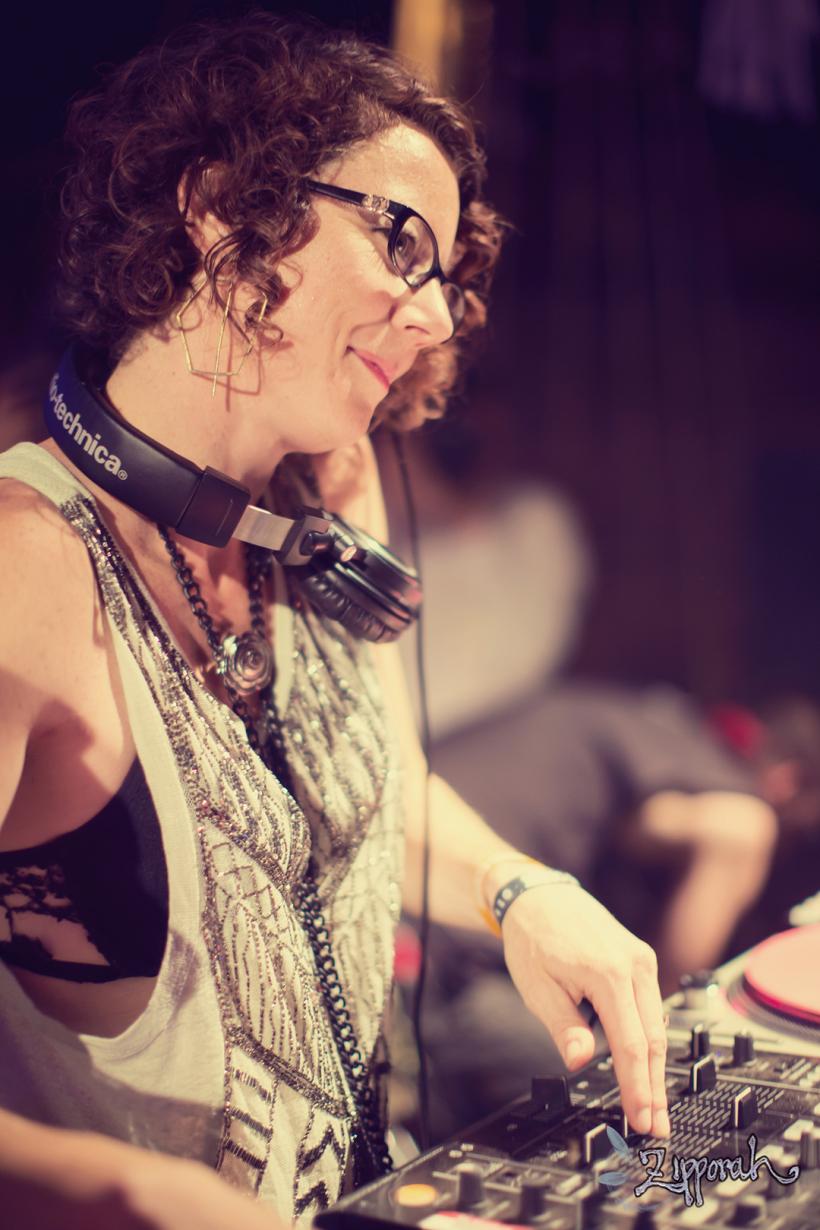 Electronic music festivals have been popping up more and more over the last few years, largely due to the rapid-fire success of LED-loving DJs like Diplo and Deadmau5. What this new generation of beaded-bracelet-sporting electronic fans don't seem to know is that EDM (electronic dance music) genres have been cultivated for decades, and that many of their fans have subsequently created sub-communities centered around social issues, spirituality and finding a higher purpose through music. The unique dance component EDM offers seems to create an element of transcendence—one that can even result in a shift of life perspective for some (a great example is Michigan's Electric Forest, which just played host to an incredible installation built by veterans whose experiences with the EDM community played a vital role in the process of overcoming both their physical and mental battle scars).


Bass Coast, located in Merritt, B.C. (Canada), was founded in 2009 by Andrea Graham and Liz Thompson with just that intent—creating a festive space to host not only music and art, but also to support artists and the greater community. Bass Coast and its kindred gatherings encourage attendees to immerse themselves in the magical playground that surrounds them; to take a break from the constraints of daily life and reset.

Bass Coast made headlines recently for its Native American headdress ban. We caught up with Andrea to learn more about the festival's background, women in EDM—and exactly how that controversial decision on festival attire went over:

Tell us the story of Bass Coast. What was the inspiration and how did you get it off the ground?

Bass Coast began in 2009 after Liz Thomson and I had been throwing a number of events in the Whistler, Canada, area that were heavily inspired by festival culture. These single-day events were much like a festival, and they involved all of our talented artist friends, from cooks to sculptors to performers to DJs. We felt we had a unique take on festival culture and that the timing was right for us to create our own.

What is it like to be a woman in one of the most male-dominated communities in the entertainment world?

I honestly don't ever think about it.  I am an artist and I feel like I have equal opportunities and similar experiences in the industry to most of my male artist friends.

If you could change one thing about the mainstream perception of EDM, what would it be?

That's a tricky question! I use the term EDM to describe the mainstream genres of electronic music. I think the perception is that EDM is all about the party, but as you dig deeper into any mainstream culture, it's evident there is a rich background behind it that is innovative, thoughtful and community-based. The music in mainstream EDM evolves out of the underground. It starts with an individual and an idea that is new . . . and sometimes that idea catches such momentum that it reaches mainstream EDM culture. At that point, it can become overplayed and a formula develops to recreate that same type of sound. So you get cookie-cutter tracks and DJ sets. Unfortunately, that can ruin a genre . . . like what happened to DnB and Dubstep. But if you dig way down and search out new artists and new sounds, you'll discover there are a plethora of innovative producers in every genre who are keeping it alive.

What are the biggest challenges you've faced in organizing Bass Coast?

I love the challenge of taking an idea and making it a reality. Every day, there is a challenge, but that's part of the process and the creative thinking behind starting a business. Every challenge or 'problem' is an important one to address, and I think the attention to detail and care we put into it is evident at Bass Coast.

What do you hope Bass Coast attendees will get out of the event? What's your ultimate goal with it?

Our goal is that people come home inspired to keep some part of their experience alive throughout the year. Coming to Bass Coast is like joining a family where everyone is supportive of each other and where everyone is encouraged to be themselves. This 'safe' and open-minded experience can give people the confidence to explore their own creativity throughout the year, whether that is building a piece of art, searching out new music, living with less of an environmental impact, or opening a creative discussion with friends. Our goal is to build a creative community that everyone can feel a part of.

What was your favorite moment from Bass Coast this year? Did you walk away with any new ideas for next year?

My favorite moment from this year was when the lights turned on and the whole main stage build crew stood back and watched their creation come to life. A giant wave and three full-size pirate ships engulfed the stage and crowd. It took months of planning and two weeks onsite for the crew of artists and builders to create . . . So it was a special moment for everyone involved. This year it felt like everyone involved in the festival put in 200% and the result was magic. Both Liz and I are always trying out new ideas for the festival, whether it's with the layout, stage and lighting design, sound, programming, logistics . . . every year we try to improve upon the last. Throughout the festival we get to watch how it unfolds and we always come out with new ideas. This year we were really happy with the new site layout, but there are many improvements to be made still. One of our biggest plans we have in the works for next year is to build dance floors in the forest with the goal of cutting down dust and making it fun and easy to dance—that's what we're there for, right?
Did you come up against any challenges during Bass Coast?

Yes! There are always challenges . . . but that's what makes it fun. I actually ended up in the hospital getting stitches on the day before the fest due to a sledgehammer accident. That was an unexpected challenge . . . but thanks to our amazing first-aid team, I was well looked after for the rest of the weekend.

Oh man, that's rough! Hope you're feeling better now. Tell us about the headdress ban—why was that decision made, how was it enforced, and how would you describe the reaction?

The headdress ban was something we've been discussing and working on for over a year. When we put out our statement regarding our new policy on no headdresses at the festival, it was picked up by major news outlets around the world. The reception sparked a huge conversation that was overwhelmingly positive and very encouraging. I think this is a prime example of how a movement can reach its tipping point. We are not the first festival to enforce a headdress ban, however the timing was right for people to recognize the issue and to talk about it. The people who attended Bass Coast this year were very respectful and we did not see one headdress on site.
Photos: Zipporah Lomax