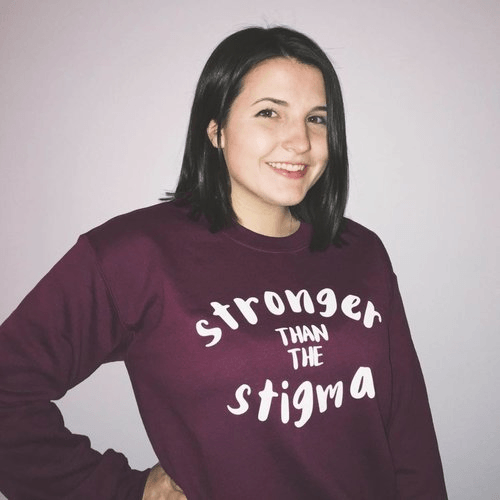 "Having just one friend to support you through the hardships of your life can really make a difference. I created Buddy Project to show that to the world." — Gabby Frost, Buddy Project Founder & CEO
'The Lovers & Fighters of America' is a weekly column here at Ravishly featuring behind-the-scenes stories of inspirational people taking a stance against hate. 
Gabby Frost is the young woman behind the growing non-profit organization Buddy Project, which pairs people up online as buddies, with the aim of preventing suicide and self-harm while raising mental health awareness.
The initiative began in April of 2013, when Frost was a 15-year-old freshman in high school. Since then, over 175,000 people have signed up to be paired with a buddy.
Buddy Project currently has over 131K followers on Twitter, 10.6K on Instagram, and they recently started a Facebook page. The organization clearly states they are not a crisis line, nor are they an alternative to therapy or medical help. What they act as is a source of friendship and support, and a space that encourages open conversations, like this one on Instagram: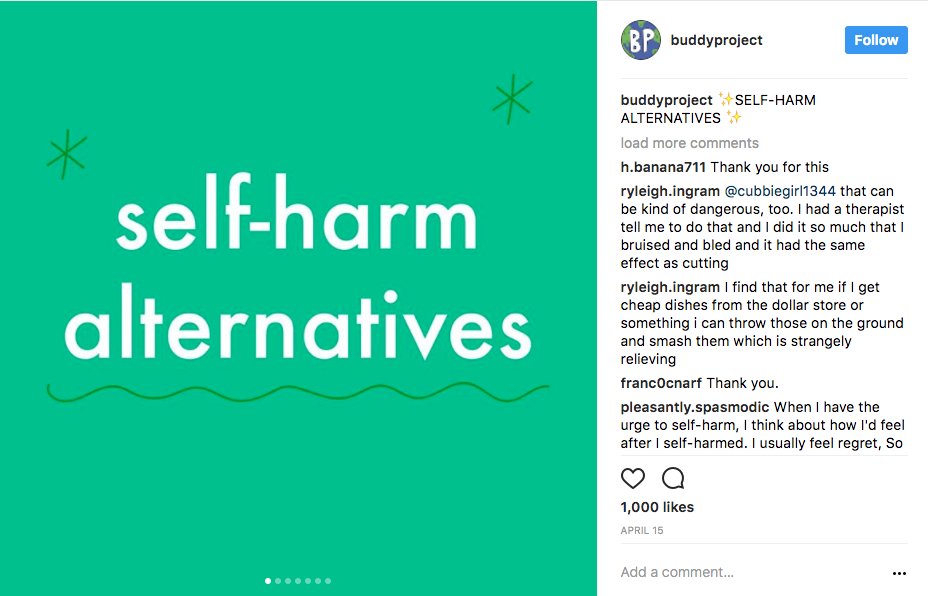 Frost was motivated to start the initiative back in 2013, when some of her high school friends went through mental illness, including self-harming or having suicidal thoughts. These friends shared their struggles with her, and Frost was there for them in their times of need. These friends later told her how much her support had helped them. So, after discovering many teens on Twitter going through the same problems, Frost came up with the idea for Buddy Project.
Her friendship and support had made a difference for her peers, so the idea behind Buddy Project was surely worth the effort. Four years in, and the Buddy Project community is flourishing. Its message of hope, awareness, and friendship is spreading to high schools and college campuses across the U.S.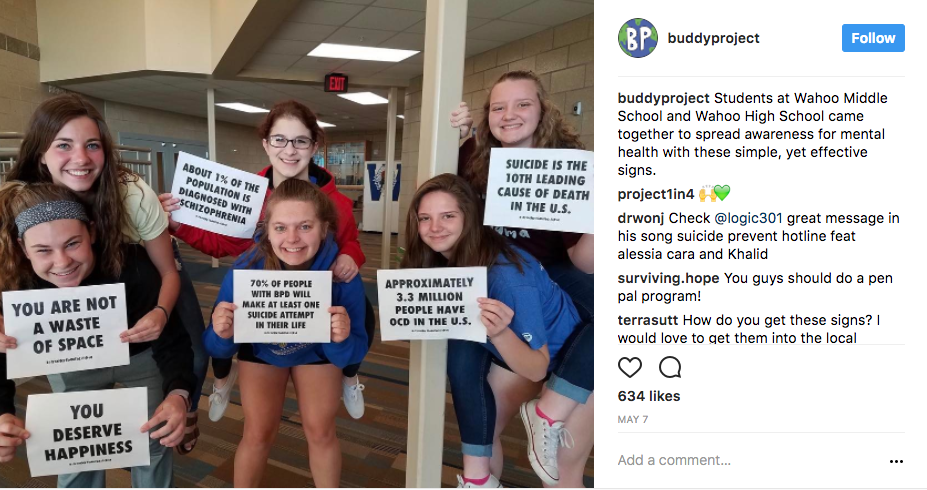 Frost has also won many awards for her work with Buddy Project, including: Shorty Award in Teen Activism, the John Fitzgerald Kennedy Memorial Award, PB Teen Extraordinary Teen, and Pennsylvania Hometown Hero for Glamour. She has been featured in O, The Oprah Magazine, USA Today College, Revlon's Million Dollar Challenge, Fox 29, and Local Wolves.
We are honored to feature Gabby Frost as this week's Lover & Fighter for her contribution to helping fight the stigma connected to mental health, for building an open community and space that welcomes young people, and for pairing young people up with new buddies. After all, here at Ravishly, we know: "Life is easier when you're not alone."
If you or someone you know is struggling with suicidal thoughts, please call The National Suicide Prevention Lifeline at 800-273-TALK (8255) or 911. 
***
Lovers & Fighters say "hell no" to racism, sexism, bigotry, and xenophobia. These men, women, and children are saying "heck yes" to equality, human decency, and love. From bold acts of advocacy to simple moments of goodness, these everyday people remind us of what it truly means to be American.
These lovers and fighters are resistant in the face of intolerance. They are bold in the presence of judgment. They are determined to join forces (or to stand proudly alone) to ensure their message is heard: #LoveTrumpsHate