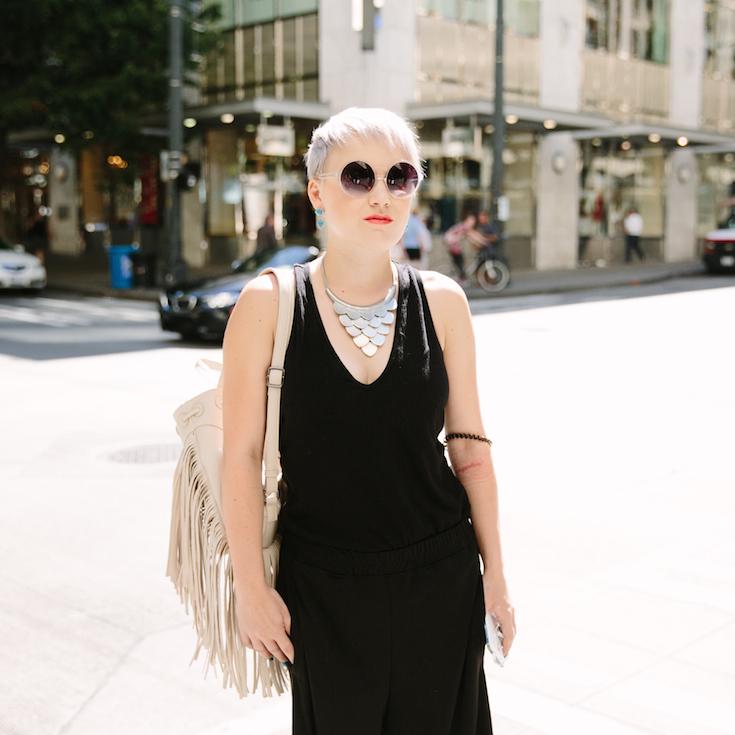 Spotted: Downtown Seattle
What are you up to today?
Heading to work.
Where do you work?
Aveda.
What drew you there?
I went to school about six years ago for esthetics for Aveda, and then I worked as a makeup artist. I love the company — they're about sustainability and being good for people.
Where are your favorite places to hang out in Seattle?
I just moved to Belltown, and I love it. I get to walk through the market every day on the way home. It's a really cool mix of people, as well as places to eat.
Any places in particular that you recommend?
I love The Lost Pelican. They're originally from New Orleans, so they have great New Orleans-style food and happy hour.
Do you have any side projects that you do for fun?
I honestly do my job for fun! I'm always doing makeup. I work with Aveda for makeup artistry, I work for an agency, and I freelance. I just did Seattle Fashion Week.
What's something that's caught your interest lately?
You know, I'm really into the black and white, monochromatic look right now. So everything that I'm doing right now is pretty basic — one color palette, just kind of an easy androgyny. I love androgyny!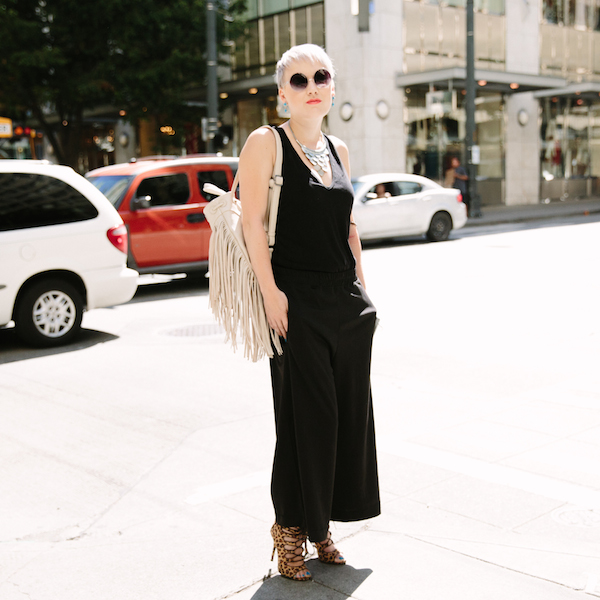 I love your outfit today too! It's mostly black, but you have these pops of color like the blue jewelry and nails, and the coral lipstick.
Oh my gosh, it's very eclectic. There's not one sort of style in my closet. I kind of take from all different cultures. Like headwraps — and oh! Iris Apfel —  she's my spirit animal.
So how did you throw everything together? This necklace is great.
This was from my best friend for my birthday last year. Black on black is the work outfit, so that's easy.
And the hair is great too –  it looks like it has a light color wash?
Yeah, it's kind of a gray-purple-y color. Black Malva from Aveda — I think all of it is from Aveda! [laughs]