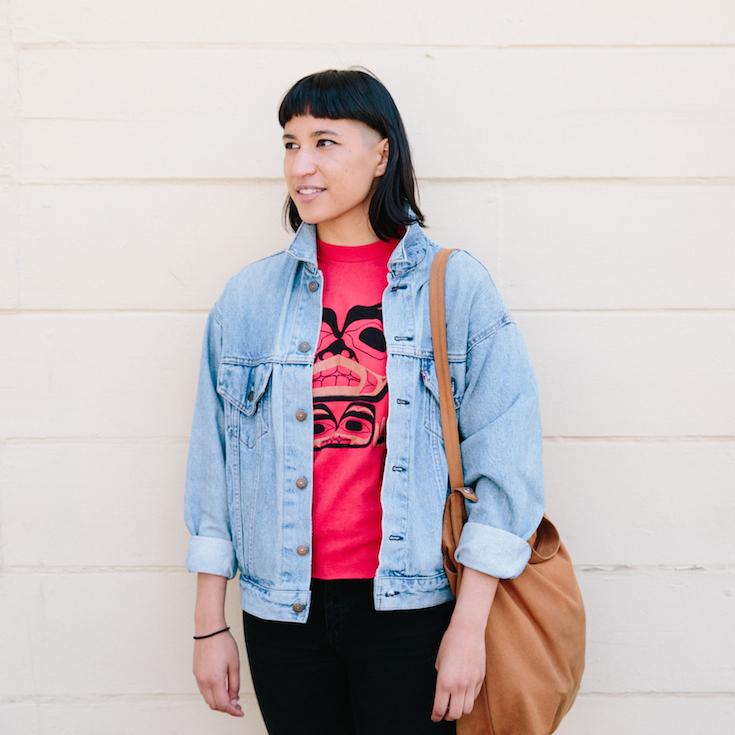 Spotted: The Mission, SF
What are you up to today?
I have the day off. I just moved to The Mission, so I was just walking around.

Where did you move to the Mission from?
The Netherlands.

That's a big move! So what brought you to San Francisco?
I'm actually from the Bay Area, I lived in the Netherlands six years for school.

What were you studying?
Industrial design.

What's your current occupation?
I work for a skincare company with a strong design focus. I'm a retail consultant right now, but I do some glasswork and metal fabrication. I'm also going to be teaching a class on making neon lights at The Crucible.

What have been some of your favorite projects you've worked on recently?
I'm working on a series of lights — neon sculpture.

What is something that has caught your interest lately?
I really like the zine scene in the Bay Area. I don't think that was something I was aware of growing up here, and we really don't have the same thing where I was living in the Netherlands.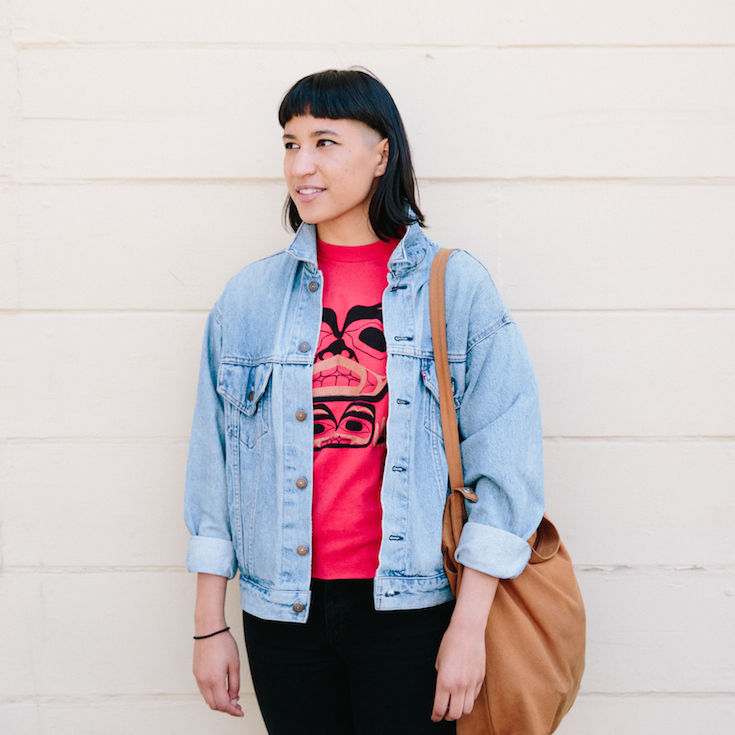 Was there anything that stood out from some of the zines you've seen?
I'm drawn to illustration more than anything and things are that are humorous, or tongue-in-cheek.

What were some of your favorite things about living in the Netherlands?
The fact that it's really old. It's beautiful with the canals. There are these awesome subterranean bars and medieval structures that we don't have here. I moved there when I was 18, so I did some growing up in a totally foreign place. I learned a lot meeting people from different backgrounds, and traveling around Europe. It was fun.

What challenge have you overcome recently?
Exploring and doing things on my own. Getting my bearings again as a more independent person. Figuring out what I want to do with my life in general. I just learned how to do glass blowing and I really love it, so do I want to do that professionally? I don't know. Things like that.

I also just wanted to ask you about your personal style!
This shirt I got at a vintage shop, but it says Sitka, Alaska. The drawings are very North American Indian.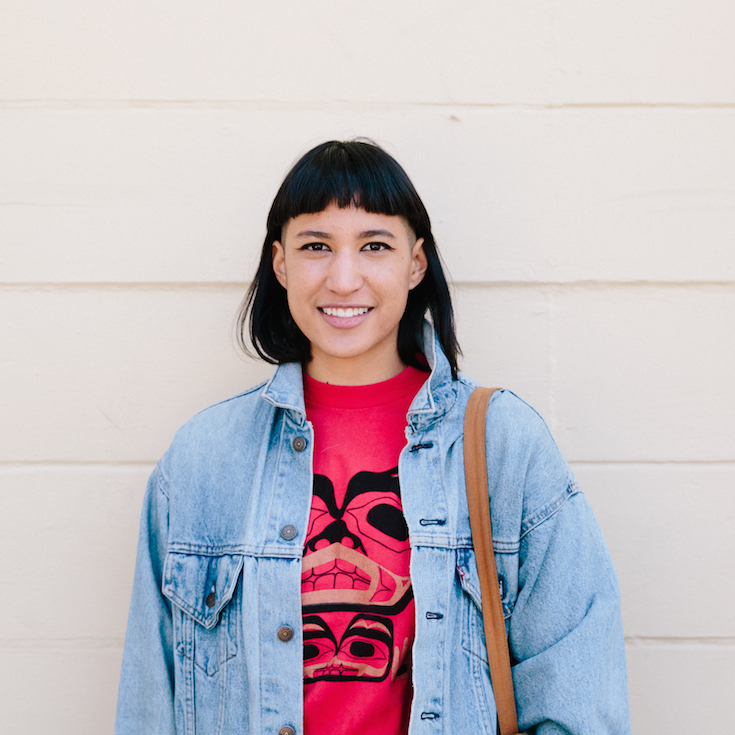 The jean jacket is nice too.
Do you know that store Slash in Berkeley?

Is that the little store that's kind of a basement?
Yeah! That's where I get most of my basic clothes, like this jacket. They have a lot of great denim surplus stuff. And their jean selection is really great.

I'm always amazed at how much they pack in that shop!
Yeah, you can't really go through it yourself. You're just like, "I'm looking for jeans," and one of them will be like, "Oh, this pair."

Oh so they know exactly, so you just tell them what you're looking for and then they know where everything is?
Yeah, they're like the experts. They will pick out stuff for you that fits perfectly.