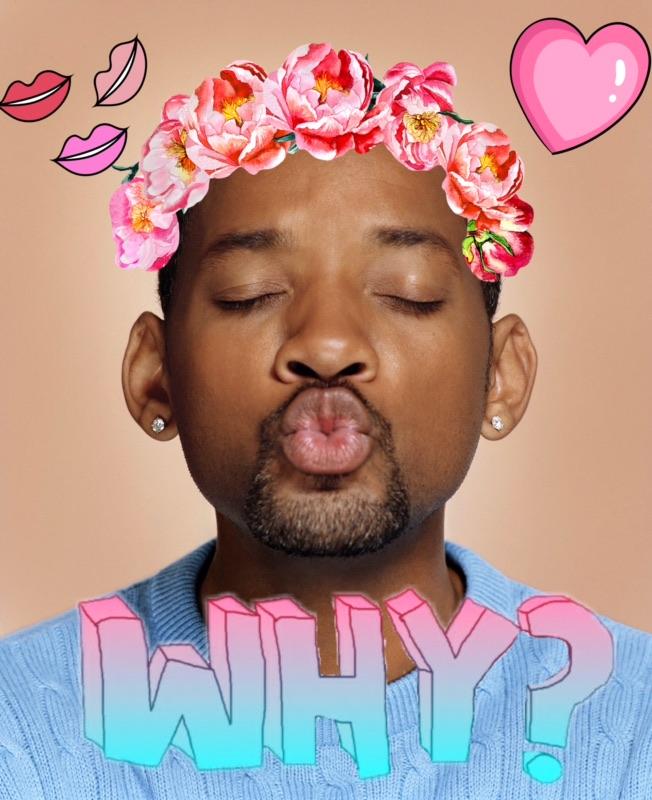 Will Smith made me cry.
Today in People That Will Always Bring Joy (Except For That Part Where They Are Scientologists), Will Mother Effing Smith.
Willard Carroll Smith Jr. and I go way back. All the way to 1990. Will is six years older than me but that didn't matter in 1990 because he was playing a guy in high school and I happened to actually be in high school.
It started with the Fresh Prince, and my love for Will only grew. 
So I was in the car with my son, Sean (on the way to the psychiatrist, as you do), and I was like, "What should we listen to? You know what, we should listen to Will Smith?"
I went to Spotify and DAMMIT IF HE DOESN'T HAVE A NEW SINGLE that JUST CAME OUT. 
This is the second time this has happened to me. A few months ago I was feeling really nostalgic for some Sublime. I was thinking, "Why do so many awesome singers OD? That sucks."
I went to Spotify and guess what? SUBLIME HAD A NEW ALBUM OUT. THAT DAY. It's not the same singer though, because of the OD thing. But the guy sounds exactly the same and I just had a real good cry in the car because I'm hormonal like that. 
(Also I think I have some kind of psychic power of manifestation.)
Back to Big Willie. New single. I almost cried. I was like thisclose. It even features DJ Jazzy Jeff. This is going to be like 2000 all over I am so here for it.
So I played it. It's called "Get Lit." Sounds promising.
NOPE. 
IT IS EDM. 
If you like this trash, I am going to need you to submit proof of your age.
It is ATROCIOUS.
Will, Baby Boy, why did you do me dirty like this?
I was expecting "Big Willie Style," "Miami," I would have even accepted "Men In Black." You give me this mess? 
First it was Scientology and now THIS. I have been a faithful fan for many many years. I don't think it's too much to ask that if you're going to produce new music that it is not shite. 
---
Related: