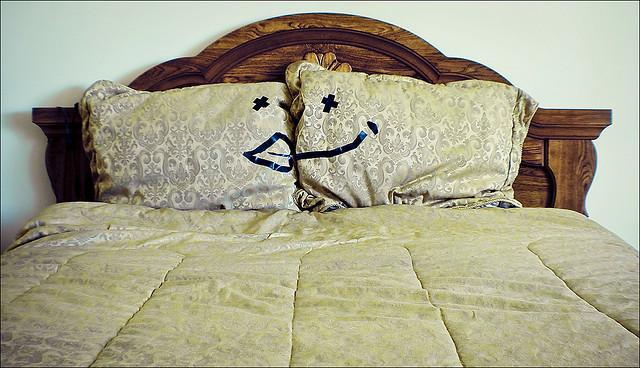 Reddit, the voice of the internet, recently asked its users: "what is the worst thing someone has said to you during sex?" The answers were fairly alarming ("you're an 8 in the dark," for instance), so we thought it was time to run a refresher course on what TO say during sex. The following cruel/strange comments are actual things said to Reddit users.

Instead of …
 "What the f*ck is that?"
Try saying …
"Want to finish this in the shower?"

Instead of …
"Jesus. Every other [person] I've been with would have cum by now."
Try saying …
"I want to make you feel good"

Instead of …
"You remind me of my ex and it makes me uncomfortable...could you leave?"
Try saying …
"You have such a hot [insert body part here]"

Instead of …
"I feel like I might sh*t."
Try saying …
"I'm not into that."

Instead of …
"Let me know when you cum so I can fake an orgasm at the same time"
Try saying …
"I love the way you sound when you cum."

Once again, Reddit wins in weird. Though, we have to admit there was one dude who had things right:
"I said this once after about 10 pumps: "SURPRISE!" Then I came all over her stomach. It was to cover my embarrassment at coming so quickly."
Thanks for that gem, ayePALINDROMEeye.

Image: http://farm4.staticflickr.com/3398/3550301245_114941819f_z.jpg