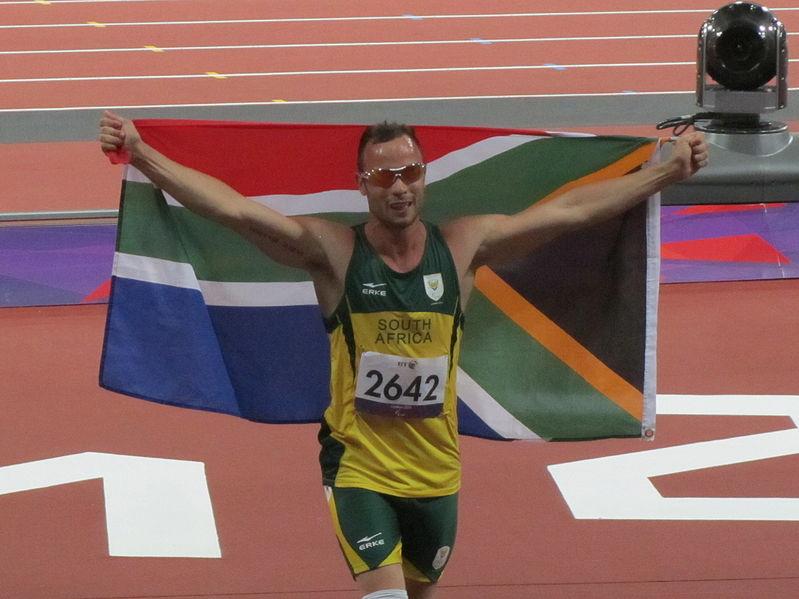 We had almost forgotten about Oscar Pistorius—the "blade-runner" Olympian accused of murdering his girlfriend, Reeva Steenkamp, last year—but a recent deluge of news stories in anticipation of Pistorius's upcoming trial brought the athlete roaring back onto our radar. Prosecutors have been busy creating their case against Pistorius in the meantime: here's a summary of three key issues likely to take center stage at the trial.
Did the couple argue on the night of the shooting?
If the couple argued that Valentine's Day, it would directly contradict Pistorius's account of events (who insists they had a had a quiet, uneventful evening and then fell asleep) providing the prosecution with a motive for premeditated murder. The prosecution cites the testimony of neighbors who claim to have heard shouting at the couple's house. Prosecutors are also seeking access to the couple's mobile phone records to see whether hostile texts were exchanged; the lead detective in the case has been sent to Apple headquarters in California to try to bypass Pistorius' password protection on his phone. (Pistorius claims to have forgotten the password). Shady.
Why did Pistorius not call the police?
The prosecution will probably allege that Pistorius tried to cover up evidence after he killed Steenkamp. For one, he allegedly dismissed security guards from his gated community who inquired after hearing gun shots, telling them everything was fine. Pistorius also never called the police. Instead he rang up the community's administration to call for an ambulance—rather than saving time and directly calling himself. Curious!
Did the police bungle the crime scene?
The lead detective on the case admitted he entered Pistorius's house to investigate without proper protective footwear, lost track of ammunition at the scene, and both he and the prosecution made several assumptions in the investigation that turned out to be false (including their initial claim that Pistorius was wearing prostheses when he shot—which would have bolstered their claim that the action was premeditated). These mistakes are especially significant since the accused and the only surviving witness are the same person in this case, which makes forensic evidence key.
This case is probably a giant headache for South Africa—first their Olympic golden boy kills a woman, and then the state's police and attorneys muck up some of their work. And it doesn't help that the trial occurs against the backdrop that South Africa has the highest crude death rate in the world.
We can't help but conjur the infamous O.J. Simpson case in our mind's eye — will Steenkamp's death fade into memory as an unfortunate "accident"? (Helmed by an all-paraolympic jury?!)
(Image: commons.wikimedia.org)