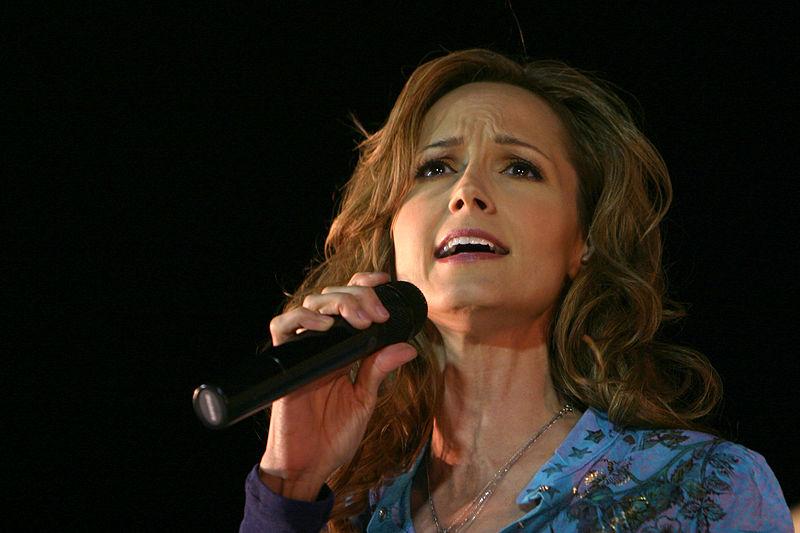 When Steve Grand, an openly homosexual musician, released a gay-themed video for his country song "All-American Boy," it struck Nashville like a lightning bolt. Gay stars in country music are pretty much nonexistent—at least on any recognizable scale—and a song about same-sex relationships is a seeming anathema to the genre's "wholesome," conservative ethos.
Now Grand is looking to rock the boat even more with his hugely popular Kickstarter campaign to fund his first full album. Can he break the barriers? Will people listen?
The lack of any real precedent makes it hard to answer these questions. What we do have to examine, interestingly, is a small handful of lesbians with country-music careers. Why women have forged this path before men is an interesting one to question: is country music's conservative fan base more OK with women being gay than men? Does this have to do with expectations surrounding masculinity? Or is lesbianism not taken as seriously as a true sexual orientation?
In any case, here are three talented lesbians who have led the charge to break down barriers on Music Row:
1. kd lang
Lang is a somewhat nuanced case; while she is obviously an out and proud lesbian, she's also not closely associated with country music (although she got her start there)and moved on long ago to explore different genres. She also came out after moving away from Nashville, the year she had a hit with a contemporary pop album. Still, as a particularly early example of a lesbian with ties to country music, she is worth including on the list.
2. Chely Wright
When she announced she was a lesbian in 2010, Chely Wright became the first Nashville star to step out of the closet. While not an A-lister, the news was still highly publicized and much ballyhooed. It also subsequently hurt her career (which, to be fair, was already struggling). In 2011, she told Rolling Stone that her sales dropped dramatically after coming out. She also lamented that few country stars were willing to publicly support her—not because of their own beliefs (she did receive support privately) but because, she said:
I think most of the artists don't want their fans to know that they're supportive of me because they don't want to lose a record sale. 
Sigh.
3. Brandy Clark
Just a few years after Wright confronted backlash for her lesbianism, Clark has been able to carve a different career path, and is quickly rising on the scene. This could in part be because she started her career writing tunes for Miranda Lambert, who along with Blake Shelton, forms Nashville's heterosexual power couple—an association that may have helped endear her to the base. 
Clark has also done a pretty remarkable job normalizing her sexuality while blocking out the noise surrounding it. As she told the Washington Post:
I don't write songs for straight people or gay people or black people or white people. I write songs for people. I want them to put themselves in these songs. I would feel that way if I was straight.
While not a lesbian herself, we'll also give honorary mention to country's bright shining star of the moment, Kacey Musgraves, who's hit song "Follow Your Arrow" includes the line "Make lots of noise/kiss lots of boys/or kiss lots of girls/if that's what you're into."
Thanks in part to some trailblazing ladies, it seems country music is warming up to the fact that some girls kiss (and love!) other girls. Now, the question remains...are they ready for some boys to kiss (and love!) other boys?
Image of Chely Wright singing for the military before coming out: Wikimedia Commons