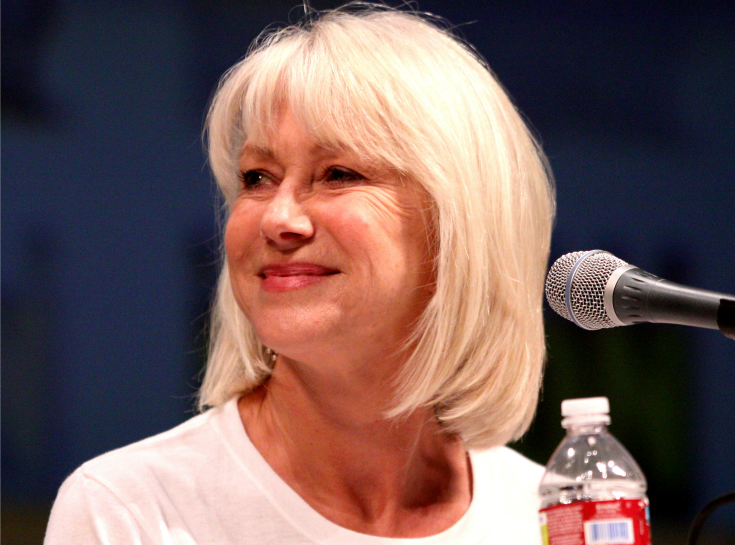 First things first: AARP magazine actually exists. (And it's actually kind of cool you guys!)
Moving on. Helen Mirren, in all her gray-haired glory recently graced the cover and gave a really candid interview on motherhood. (Or her lack thereof.) While we're all rather steeped in celebrity gossip (we're practically pickled at this point) often the true motivations of celebrities' personal decisions remain a bit shadowy. (Unless you're Miley Cyrus and you're broadcasting that shit like a nuclear bomb warning.) While Helen is no stranger to long-term relationships, she's never had kids.
But why oh why Giana?! Isn't motherhood at the very crux of our female being?! What's wrong with Helen?!
Nothing.
I never felt the need for a child and never felt the loss of it. I'd always put my work before anything.
Helen also vehemently protests being labeled as a sex symbol.
Oh, they're not thinking straight ... [sexiness] becomes less relevant with age, which is a good thing. Everything changes as we get older, and we have to applaud that fact, don't we?
While we celebrate women—like the (sadly) fictional Samantha Jones—who fiercely protest motherhood and opt for sexual exploration instead, it's wonderful to acknowledge that not all childless women are focused on this facet of their life. All too often women are pigeonholed into one classification or another—mother or whore—but women like Helen remind us that those kind of delusional, damaging, dichotomies are bullshit. 
Image: Polished, as always. Courtesy of, Wikimedia