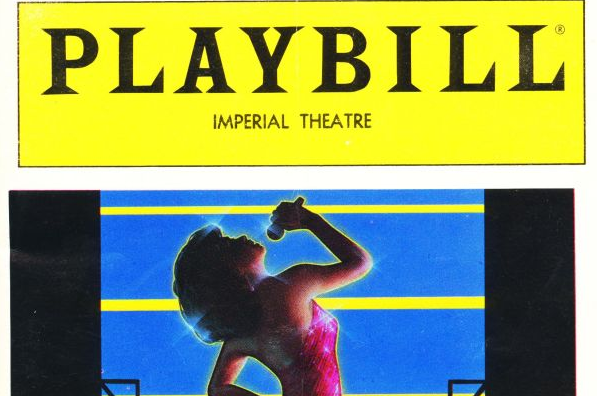 In honor of this year's Tony's Awards—which aired yesterday live on CBS, hosted by non-other than The Boy From Oz, Hugh Jackman—we're taking a trip down memory lane. Read on for moments over the years that have given us chills, made us cringe . . . and made us want to curl up into a ball and die.
The Good
"It's All Over"/"And I Am Telling You I'm Not Going," Dreamgirls, 1982
Jennifer Holliday is the definition of diva, and this 1982 performance is her pièce de résistance—it's hard to believe the songstress was only 21 at the time. To cut to the meat, go to the 3:00 minute mark and bask in Holliday's belting glory. Jennifer Hudson who?
"Circle of Life," The Lion King, 1998
Putting Disney to shame, Broadway's take on the Elton John theme starts with a Zulu call from Lesotho-born singer Tsidii Le Loka. Add Julie Taymor's menagerie of Serengeti puppets and you've got instant shivers.  
 "Anything Goes," Anything Goes, 2011
Though many prefer the 1988 performance featuring Patti Lupone, the most recent rendition starring Sutton Foster and the revival cast has more energy and better choreography, but still manages to make a four-minute number (with multiple formation changes) look effortless.
"Magic to Do," Pippin, 1972
The opening number of Pippin is totally weird and pretty cheesy—the masked characters break the fourth wall and start mumbling to the audience about half way through—but Ben Vareen is so dedicated to the material, it works. Plus, the performance is chock full of Bob Fosse's iconic choreography (jazz hands, anyone?) so it's automatically a winner.
"Brotherhood of Men," How to Success In Business (Without Really Trying), 2011
Watch Daniel Radcliffe soft-shoe, flip and lindy though this giant ensemble number (talk about a cardio workout), and you can't but be proud of how far Harry Potter has come. His diminutive stature pairs perfectly with the giant that is John Larroquette. It's just so, so good.
The Bad
"Send in the Clowns," A Little Night Music, 2010
Yes, Catherine Zeta-Jones reportedly had a cold during this performance, but it's fair to say she overcompensated with jerky neck movements. We'll admit, A Little Night Music is kind of a shitty musical, but honestly, we'd expect more from the woman who won an Oscar for playing Velma Kelly.
"Defying Gravity," Wicked, 2004
Long before she was Adele Dazeem, Idina Menzel killed it as Elphaba in Wicked, but this performance is not her best. Perhaps it was nerves, perhaps it was just an off night, but Menzel basically screams her way through an already screamy song.
The Ugly
Opening Number (A.K.A. The Brooke Shields Flub Heard Round The World), 2011
WARNING: If you embarrass easily, do not watch this video of Brooke Shields' royally effing up Neil Patrick Harris' opening number. It lives forever in our nightmares.