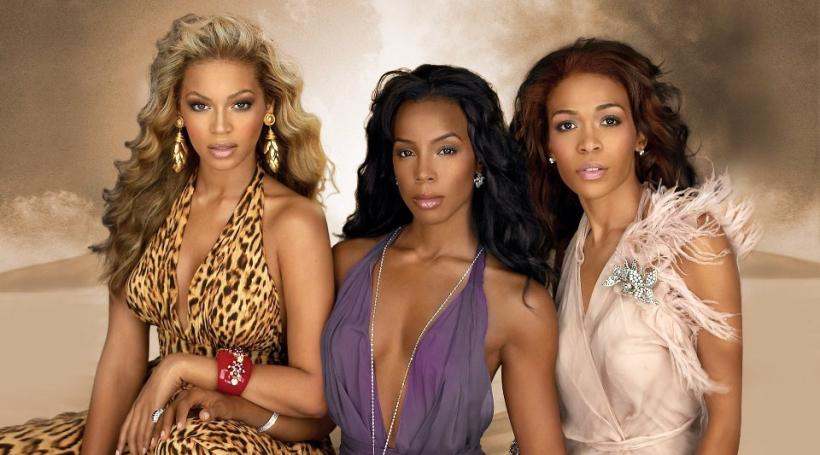 Say my name, say my name because I must be dreaming! Destiny's Child, all back together for one song? And Michelle finally gets to be the star of the trio? We're jumpin' jumpin' with excitement over here—but just wait until you see the video! Yes, Kelly, Beyonce and Michelle are all together singing a new song "Say Yes!" 

Let me get one thing out of the way however: this song is totes Jesus-centric. It's not about being an independent woman or a trifling good for nothin' type of brother. Instead, it is an ode to the love of spirituality. While that's not my usual cup of tea, "Say Yes" is awesome. (Even if your church experience was largely limited to the Christmas appeasement of Catholic grandparents—like me—it's downright impossible to smile while watching this tasty 'lil vid.)

Between the song's undeniable beat and the threesome's silver-tongued voices, it's not hard to recognize why they took the world by storm and we all bowed down on bended knee to Queen Bey. We have to admit however, that one of the true gems of this fleeting reunion is Michelle getting the spotlight that has eluded her for years now. The sheer joy on the faces of the ladies is contagious, and the backup dancers (throngs of adoring fans?) rock happiness to a level that is surely making Pharrell green in the gills.

But don't take our word for it. Check it out yourself and relive the glorious, lamentably lost days of this amazing girl group. *Sniff* will they ever reunite for real?
 

Image: Too. Excited. Courtesy of, Facebook