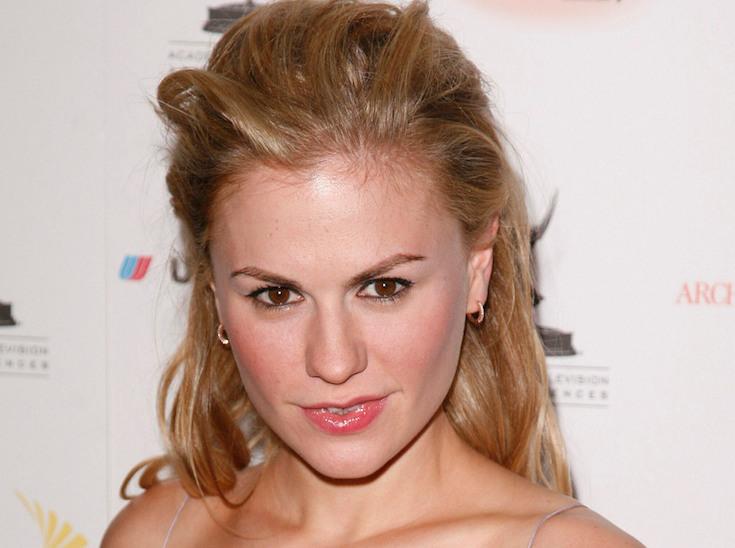 People are endlessly curious about the sex lives of strangers—especially when said people are celebrities. Add some controversial sexual preferences, and you've got yourself a tasty cocktail of salacious intrigue. Outspoken bisexual Anna Paquin has never been one to cower in the face of sexual expression (this is the woman, after all, who plays fang-banger Sookie on True Blood). 

We've known for awhile—almost since her She's All That days—that Paquin identifies as bisexual. Roughly, all this means is that when choosing ice cream she'd rather have a choice between vanilla and chocolate. Wow. Crazy! Moving on. Alas, bisexuals continue to experience rampant discrimination. In June, during Pride Month, Paquin boldly and bravely professed her preference by tweeting:
Proud to be a happily married bisexual mother. Marriage is about love not gender. @eqca @NOH8Campaign @ItGetsBetter pic.twitter.com/UhFeXVMGTY

— Anna Paquin (@AnnaPaquin) June 9, 2014
Most of the responses to this statement were sweet, with fans cheering Paquin on. That's just Twitter, though—and unfortunately, the outside world hasn't always been so kind. HuffPost Live brought Paquin in to chat, and with commendable candidness, she owned up to her sexuality and the misunderstandings surrounding it. Then, she released this classy zinger to the haters:
There's people that are going to go to their grave thinking what they think about the LGBT community. That's their problem not mine. And there's people that think that monogamy and bisexuality are mutually exclusive. Again, their problem not mine. The reason I feel like it's important to talk about this stuff is that the more normal and, frankly, mundane and boring this stuff becomes the better it's going to be for everybody who is part of our community.
You go, Paquin, for shedding light on an essential fact: When it comes to drinking Hatorade, it's the people chugging it who really suffer.
Image: Fotopedia