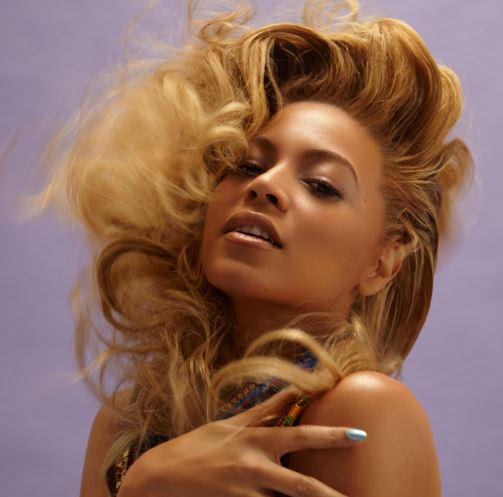 Credit: Wikimedia Commons
On Sunday, Beyonce's over-the-top amazing VMA performance affirmed what we've known for a long time: She just might be the most incredible female performer in the history of all time ever. (Hyperbolic? Watch that performance again, then get back to me.)
In an effort to celebrate Bey's splendor, but also keeping things a bit scholarly, we've devised a three-part dissertation on why she embodies the ideal woman. In the first part of our series, we focused on Beyonce's uniquely empowering beauty; here, we examine her refreshingly progressive brand of sexuality.
The Sex Alien From Planet Awesome
Like pretty much every pop diva today, Bey's sexuality has played a key role in her success. Indeed, one of the most striking aspects of her top-secret visual album Beyonce, released earlier this year, was its overt, even aggressive, sexuality. The songs drip with slow grooves, low growls and sex-is-the-best lyrics, and in the music videos? She alternates between writhing around in a dimly lit nightclub, splashing in the surf in a negligee, and of course, backing her ass up in barely-there ripped shorts.
But there's a key difference between Bey's soft-core-porn vibe and the soft-core-porn vibe displayed by so many of her peers, and it has to do with control.
Throughout her new album, Beyonce never forgoes the reigns to her sexuality. Even when hubby Jay-Z makes an appearance in "Partition," smoking a cigar in near-darkness while watching his wife dance, it doesn't feel objectifying because 1) He's her husband, so we inherently understand that he respects her as a person, and 2) There's a huge physical distance between the two of them, so he admires, without directly using, her sexuality.
This empowering yeterotic approach has driven much of Beyonce's career. The music video for "Single Ladies," for instance, is rather remarkable in that it lacks any men at all, distancing the seductive dancing from the male gaze. (Men are also noticeably absent from Bey's "Grown Woman" video, off her new album). And when guys are present in Bey's videos, traditional gender roles are challenged. In "Run the World (Girls)," she assembles an army of women who perform dance moves in military jackets before a group of guys who—rather than leering—seem frightened by the cadre of stomping women before them.
These videos illustrate a central tenet of Beyonce's sexuality: She embraces it because it makes her feel strong, not because it helps her land men. (Or, for that matter, sell records; the album cover for Beyonce is her name set against a black background, a far cry from the typical sexy body photo.)
Compare this to, say, Miley Cyrus, whose desperate Robin Thicke grinding at last year's Video Music Awards was man-baiting to the point of collective awkwardness, and whose not-so-subtle licking of a sledgehammer in her "Wrecking Ball" video kept the focus squarely on what she can do to keep men satisfied. (See also: Katy Perry licking a lollipop in "California Girls." We get it, you give great head.)
In a sea of pop starlets doing everything in their power to attract the attention, please or tease men, Beyonce's fully possessed, I'm-sexy-because-I-like-it sensuality is a damn revelation.
I once read that Beyonce is a "sex alien," and in so many ways, this seems apt. Now, if only we could all join her post-modern planet where sexuality is, at last, something women fully own.