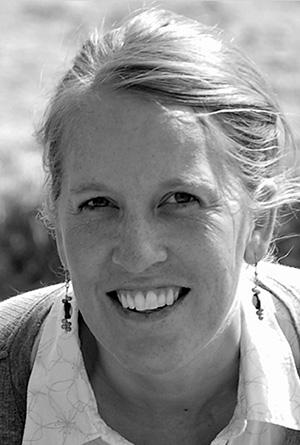 Voices from on and off the field sound off on sexism and gender inequality in sports. You can read other articles in the series here. Have a perspective you'd like to add to the discussion? Email us at ravishly@ravishly.com.
Whitney Childers is the VP of Operations at RallyMe, the No. 1 sports crowdfunding platform. She was the Director of Media and Communications for Women's Ski Jumping USA from 2009-2014 and was a producer on the award-winning documentary "Ready To Fly." She spent 13 years as a writer and editor in newspapers and magazines. She lives in Salt Lake City with her husband and two children.​

At 5 feet 2 inches and packed with muscle, Lindsey Van isn't your typical long-and-lean ski jumper. She's a physical and mental powerhouse.
I first met Van in 2008 while interviewing her for a magazine story about why women weren't allowed to ski jump in the Olympic Winter Games.
Ski jumping is widely considered the original extreme sport, dating back 200 years to Norway. These days, a skier blasts down an ice-packed in-run at 60 mph...to then leap headfirst into the air, soaring. After 10 seconds of fighting gravity with minute body movements and incredible strength, they land. The catch? When they hit the ground, they're more than a football field's length from where they started.
"They won't let us jump in the Olympics because we're girls," Van deadpanned.
At the time, women ski jumpers and their allies from around the world had been lobbying the International Ski Federation (FIS) and the International Olympic Committee (IOC) for years to provide more top-level competitions for women to ski jump.
They had the participation numbers. They had the elite skill. In fact, the best women in the world could jump as far as the best men. Unlike many other sports, ski jumping isn't about brute strength or physical size—the lighter you are, the farther you fly. Some argued that allowing women to participate in the sport was a threat—after all, it is wildly popular in Europe, where the top men can earn $1 million a year and are rock stars. Would women jumping as far as men diminish the machismo of the sport? Affect the sponsorships?
"Who cares? We don't want to compete against the men. We want our own competitions," Van explained.
But it was even more complicated. In 2005, there was still a laughable belief among some decision-makers at the FIS that ski jumping wasn't safe for women "from a medical point of view." The fear? Your uterus might fall out. The baseless argument reeked of the 1980s Olympic narrative that marathons were too hard on women's bodies.
Fast-forward to 2010: I had teamed up with colleague and filmmaker Bill Kerig to tell the story of the women ski jumpers and their legal battle for Olympic inclusion in the documentary film, Ready To Fly.
We followed Van and her teammates with cameras for two years. We saw the inferior venues in which women had to compete. We heard stories about lack of funding and smaller prize winnings. We experienced heartbreak when they kept getting denied an event in the Winter Games.
What was remarkable was the tribe of athletes, parents and volunteers who never gave up. They believed women had a right to be there and that denying their place in competition was denying women a voice.
Research, including some from the Women's Sports Foundation, overwhelmingly shows that girls' participation in sport can break limiting and destructive social expectations and promote their physical, psychological, and cultural health. And one of the most effective ways to increase that participation is for young girls to see themselves in their female heroes. Those heroes need to have their place on sport's biggest stage, where billions are spent and exposure is worldwide.
Women jumpers eventually won their battle and on February 11, 2014, they competed for the first time in Olympic Winter Games in Sochi, Russia. Though a huge step, they haven't yet reached parity. They still only have one event in the Games, as compared to three for the men.
But, the ski jumpers' long-standing fight helped embolden women's boxing advocates who lobbied to get the sport added to the 2012 Summer Games, and now women's canoeing is in the same gender discrimination fight.
Now 30, Van, an Olympian and World Champion, is in her element. She's recovering from a knee injury and spending time coaching young girls, urging them to take a leap of faith and just jump.