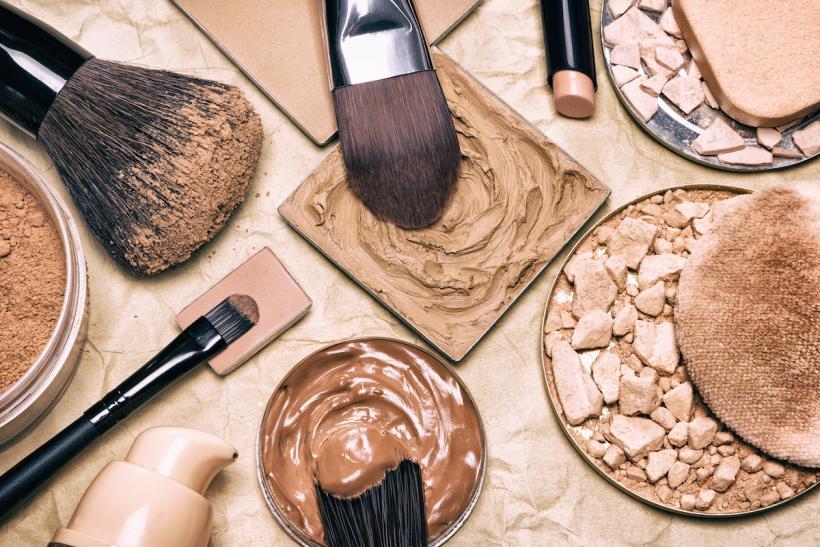 Gorgeous finish, fraction of the price. (Image credit: Thinkstock)
When it comes to foundation, there's a general acceptance that more expensive is better. I get it – it's really the most important part of your makeup, and you want it to be looking as bomb as possible. While there are many things I'll happily buy cheaply, foundation is usually where I want the majority of my makeup money to go.  
And then there are drugstore foundations. Many have cult followings and are lauded as "dupes" of a $50 counterpart. But I've always had my own personal issues with them — they can look cakey, greasy or, most commonly of all, just incredibly obvious on top of the skin. While there are some exceptions, rare is a drugstore foundation I have truly and 100% loved. Until now. 
The Seventeen Stay Time foundation is really a home run. There is nothing about it I don't like or would change — do you know how rare that is? In fact, I like it so much that I have it in two colors (a darker and a lighter) so at no point do I have to be without its face perfecting goodness.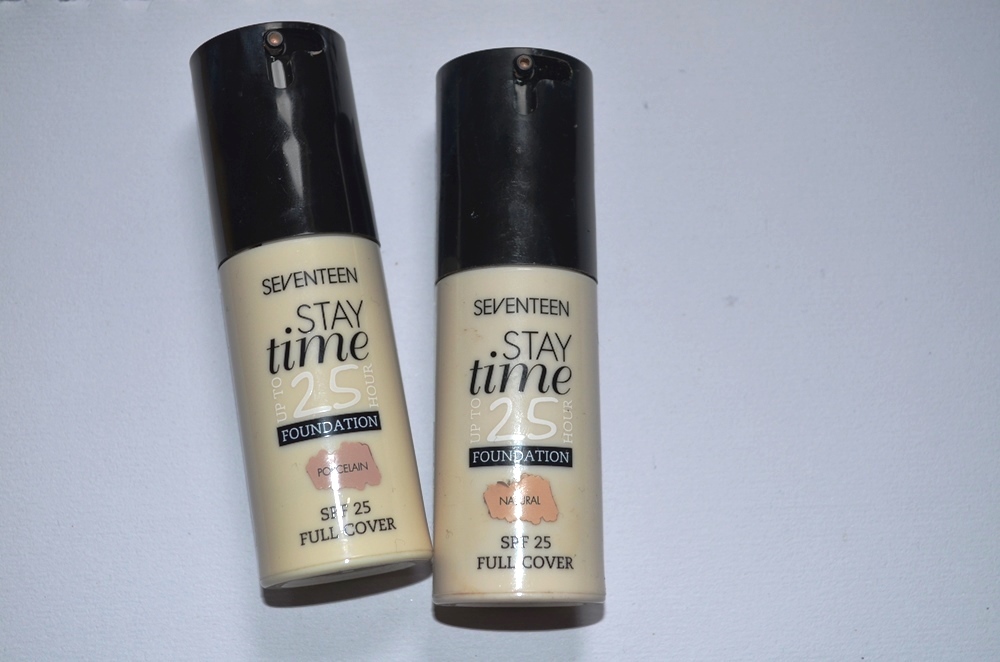 At first, you might find it a bit frightening. It's full coverage and long lasting, which often for a cheap (and even expensive) foundation can be a one-way ticket to cake face. I understand your concerns, for they were once my concerns. Be not concerned. 
I apply this over a very well moisturized face using fingers. It has super coverage, so you don't need much: about half a pump does enough for my problem skin. The key to a natural finish is just to apply where needed, and then blend over the rest of the face.  
It's amazing. It covers absolutely anything, for one. But it isn't matte or drying — it even has a somewhat dewy finish. It's thick, but not in a drying, cakey way — more like a rich, emollient moisturizer feel. And it lasts... boy, does it last. And unlike a more dry foundation, as it does eventually wear off, the wear is excellent. It won't flake or patch, just evenly fade.  
Added bonuses to this already highly acclaimed foundation include great packaging (a lid you can't lose, plus extremely light for travel) and an SPF of 25. 
Oh, and this foundation costs just £6.49. Barely anything costs $6.49 nowadays! I'm actually quite amazed at the greatness, but also at how little known this is. I don't think I've ever heard anyone talk about it and I totally love it. Every time I wear it, I'm pleasantly surprised again. And what other foundation gives me that feeling? (Clue: none.) 
If you're stuck in the US with no hope of a UK holiday, the most similar in consistency and coverage I have found is the Milani Conceal and Perfect 2 in 1 Foundation and Concealer.
It has the same thick, creamy consistency, although I prefer to mix in a drop of oil or moisturizer to make it more emollient. The only problem I have with it is the color range — even the promisingly named Creamy Vanilla is way too dark and peachy for me. But for darker skins, the range beats Seventeen's by a country mile.