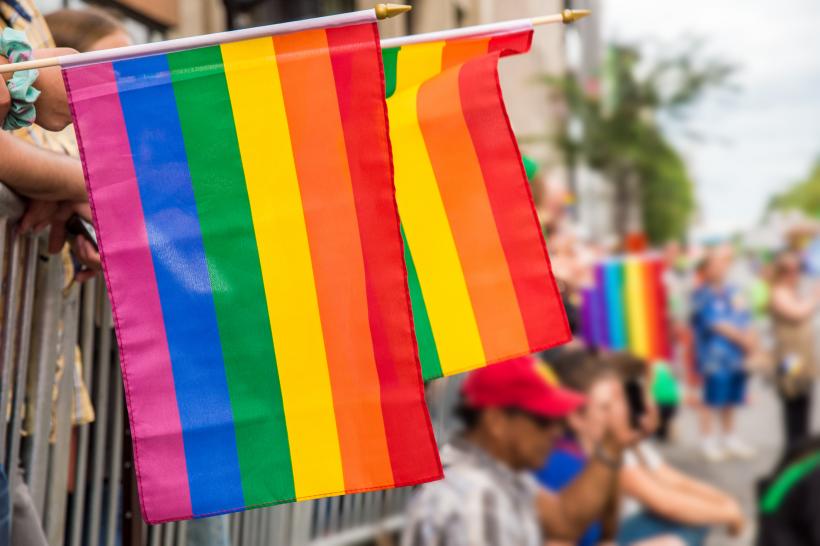 Another move forward for LGBTQ non-discrimination.
For a long time, one of the central flaws in civil rights for the LGBT community has been a lack of employment protections. While we have successfully stripped away laws making homosexual relationships illegal and we have codified same-sex marriage rights, we have yet to establish that sexual orientation is not a legitimate reason for employment discrimination.
In other words, a woman can marry her girlfriend on Saturday, but find out she's been fired for being gay on Monday.
BOOM!
The case in question was brought by a college instructor named Kimberly Hively who was fired from her job after she was seen kissing her then-girlfriend in a parking lot. She was represented by Lambda Legal, which contended that her firing was a violation of Title VII of the Civil Rights Act of 1964, which prohibits employers from discriminating against employees on the basis of sex, race, color, national origin, and religion. A lower court ruled against Hively, saying sexual orientation is not protected under the Civil Rights Act and a three-judge panel of the 7th Circuit initially upheld the lower court ruling. After an appeal to have the full panel of the 7th Circuit rehear the case, the panel agreed that sexual orientation can be considered under civil rights protections.
Hively's case will now go back before the trial court, to be reheard. Her former employer denies firing her on the grounds of sexual orientation, so that will have to be decided on the merits of the arguments and evidence.
However, the notion that sexual orientation is a protected status under civil rights laws is a big step toward equality for everybody, no matter who they kiss in a parking lot.