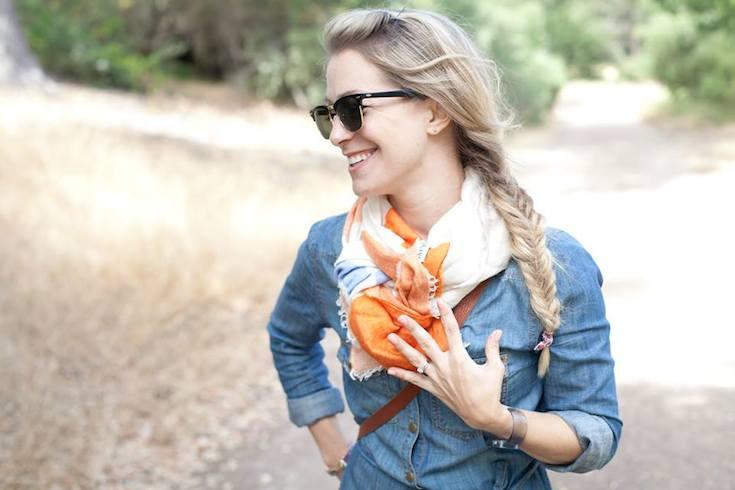 Petite and polite to a fault, Kelly Egan from A Side of Sweet is a blogging force — but her activity isn't limited to stunning photography and scrumptious recipes. Upon finishing medical school in Wisconsin, Kelly moved to San Francisco and started working as a pediatrician in a local hospital.
Seeing patients by day and posting special cupcake frosting techniques by night, Kelly is redefining lifestyle blogging on the go. We caught up with her to chat about blogging, local style, and her two unique careers.
So, how did it all begin?
I started with a travel blog, then I wrote a blog while doing a competitive triathlon. It was very boring and nobody read it. About three years ago, I got serious about posting recipes regularly. Since then, I have been challenging myself to get better at photography and incorporate more content. My husband helped me work the camera. Nowadays, I'll probably define myself as a lifestyle blogger — I share a lot of food, travel, and San Francisco-based guides.
How do you find the time?
It's busy — but I enjoy cooking, writing recipes, and sharing stories, so, even though I treat my blog like a business, it doesn't feel like a job.
How can one treat a blog 'like a business'?
I try to have a consistent posting strategy (twice a week at least), I hold my content to a high standard, and I do a lot of work with brands through the blog and social media, and make a little money that way. I think some people feel guilty about wanting to monetize their blog. People think it's a hobby, but if I'm doing something 20-40 hours a week and people are getting something of value from it, I think I should be compensated for it.
What are some leading income courses for bloggers?
Affiliate marketing and sidebar advertising are obvious, but the majority of my income comes from one-on-one collaborations with brands, something I'd talk and care about anyway, and could incorporate into my blog.
What do you say to those who claim San Francisco doesn't have a fashion scene?
Coming from Wisconsin, where hardly anyone has a blog, it feels like everyone in San Francisco has one, but not as much as New York — everyone there looks like a blogger. In San Francisco not everyone has that defined style, but there's a diverse approach. There are plenty of good bloggers here.
What makes a successful blogger?
The most successful bloggers, in my opinion, are invested in their readers' lives. The bloggers that foster that connection have the readers coming back for more, and they balance it with good ideas and beautiful content.
How do you manage being both a pediatrician and a blogger?
I try to keep those two pretty separate — I blog under my maiden name. It's not that it's a secret though. I feel like especially in San Francisco, people are not fazed by technology, but I just take keep a conscious effort to not mix up the two. 
What's next for you? 
I think about my blogging end-game from time to time, but having a fulfilling career as a doctor, I never think blogging full-time is going to be a thing. I'll just keep it as a side thing and something fun to do. 

Note: All interviews are edited and condensed.