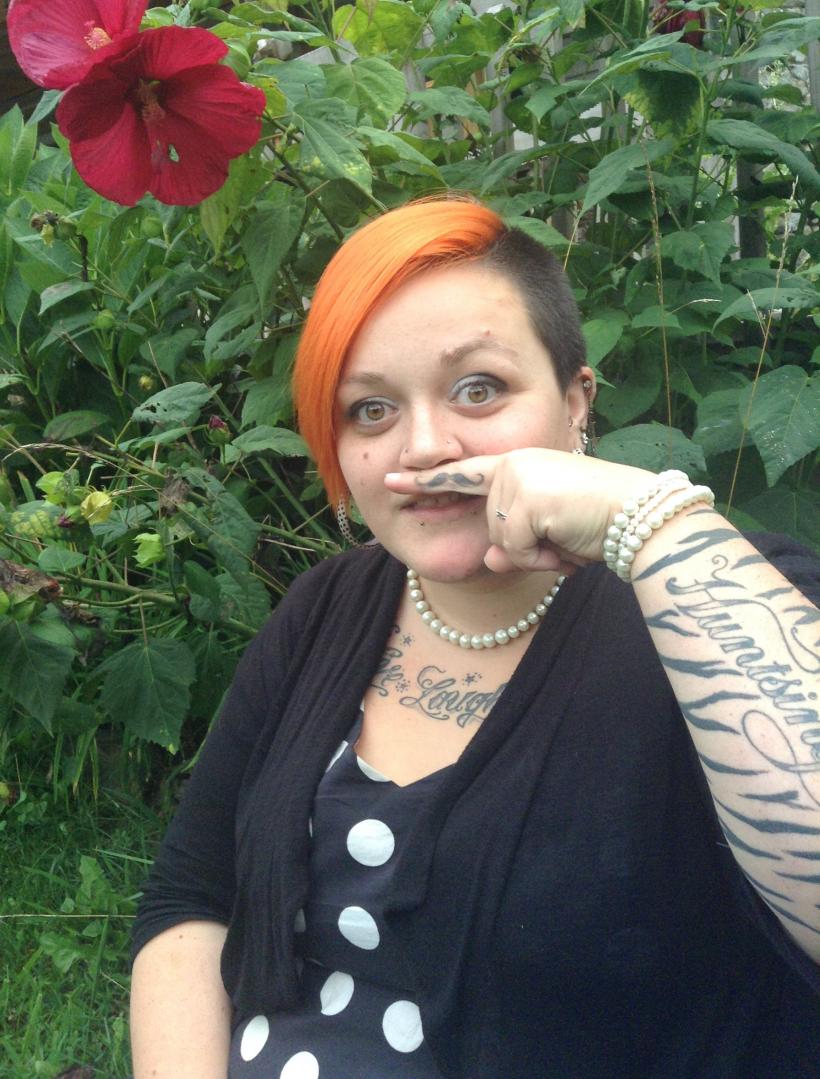 Spotted: in Asheville, N.C.
Occupation: Hairdresser
So, what are you doing in this neck of the woods?
I'm visiting my mom, bringing the kids out to visit their grandma. My dad is riding his Harley across the country so she's a little lonely.  
That's fun. Do you ever ride with your dad?
No! They scare the doo doo out of me. I didn't like them before, then he had a bad accident. I will never get on another one again. He took me when I was a kid, though.
Your style is killer. Tell me about your look?
I'm inspired by vintage pin-up and 1940's housewives. I keep a good mix of soft and edgy. Tattoos, piercings, crazy hair, but I balance it with a feminine dress and pearls.
How many tattoos do you have?
Twenty-six. I was 18 when I started getting them.  
Which one is your favorite?
Oh my god!  How do I even pick one?  Probably my "mother cutter" on my right foot. I waited until I graduated from cosmetology school to get it, so there is a lot of meaning behind it.  I worked very hard for it.  I was a mother at 16 and dropped out of high school.  So it was a real achievement for me. It really showed my kids that if I can do it, they can. Life is hard, but you gotta work hard.
Congratulations on graduating. How is the hair cutting business going?
You know what they say about loving your work? You never have to work a day in your life! t's going great, I just love doing it.
What is your favorite thing to do in Asheville?
Go downtown! The bars and Splashville. I love the people here! So many interesting characters.  Just a wide variety of people from so many different walks of life.  
Last question: if you could have any super power, what would it be and why?
I'd say telekinesis because I'm so lazy! You can do anything with it! And I could make my kids do stuff, so that would be awesome!