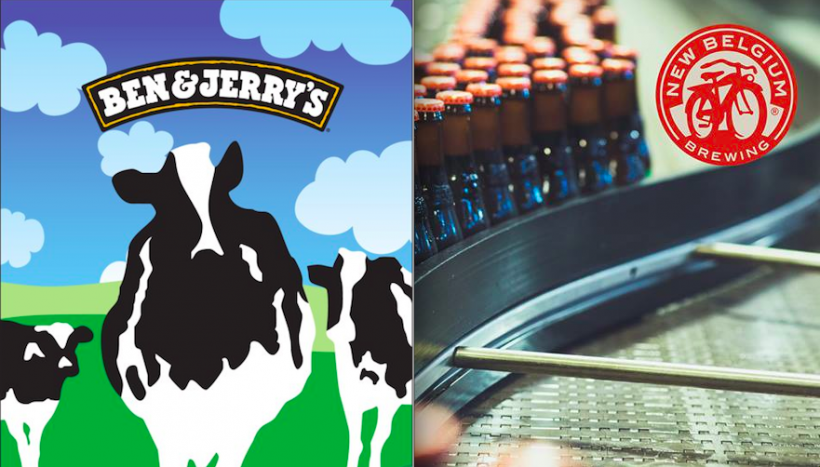 Today, dear friends, we bring you a reason to survive another PMS attack: Ben & Jerry's beer. Yes, you read that right. Ben & Jerry's beer.
New Belgium Brewing—the folks who brought you Fat Tire Amber Ale—is pairing up with Ben & Jerry's to craft the most delightful concoction in the history of all time ever. The flavor of the brew? Get this: Salted Caramel Brownie. (Specific details have not been released. We assume it's a stout, but beermakers be ever crafty . . . pun intended.) Better yet, the two companies have teamed together to support environmental efforts.
Could this news shepherd in a new era of ice cream beer, much like beer ice cream—bourbon butter pecan! chocolate butterscotch imperial stout!—has already taken over the sweets market?
We can only hope. In the meantime, with this news, the world will never be sad again.