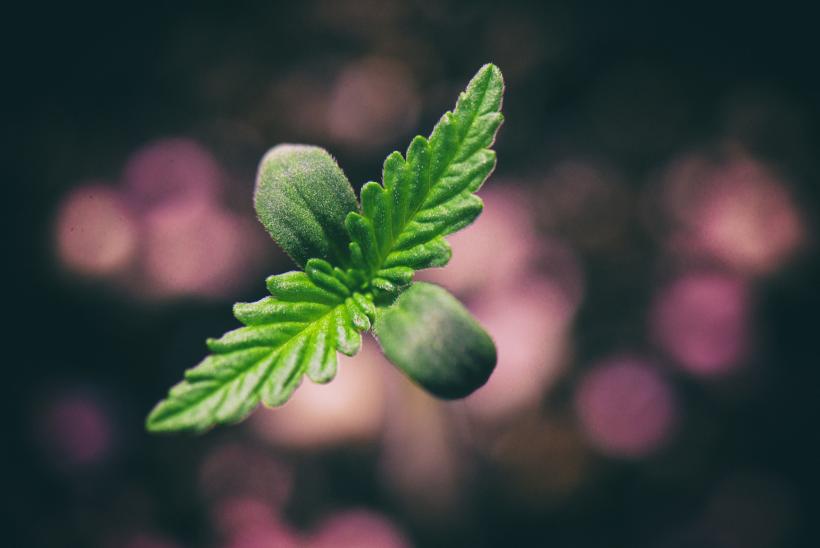 "I'm not sure whether or not you can get addicted to a lube made from a drug, but I've been pretty hooked on this stuff ever since I first gave it a try."
Operating your vagina without taking advantage of the latest sex products on the market is kind of like still using a flip phone. Sure, it gets the job done. But you don't know what you're missing out on.
One recent addition to the wonderful world of things you can put in your V? A new women's pleasure lube from FORIA. Known for their cannabis-based products, FORIA's new formula, Awaken, harnesses the power of CBD (short for cannabidiol). As far as products made from the ganja go, you're probably used to hearing about the ones made with THC — aka the chemical responsible for the mind-altering effects of marijuana. The big difference between the two is that CBD won't leave you feeling high. But it has been loosely linked to health benefits like relief from stress and anxiety, and even alleviating minor aches and pains.
While the jury is still out on research to support whether or not CBD can lead to a better orgasm, the folks at FORIA claim it's the key to a more intense climax. In fact when tested, those who tried the product said they experienced "enhanced sensation, deeper orgasm, increased desire, improved lubrication, heightened awareness and full body relaxation." Count me in.
There are few things I won't try (especially where better orgasms are concerned), so I gave Awaken a spin during one of my solo sessions. Here's what it's like to get yourself off with CBD lube.
The Application.
Most of the lubricants I've used come in some type of pump or squeeze set-up, but FORIA Awaken comes as a spray. As soon as I experienced its light, albeit somewhat watery consistency, I understood why. Applying it probably wouldn't have been as messy if I had a partner spraying me down. But trying to operate the bottle's pump upside down was a bit awkward.
I followed the directions which said to "apply liberally directly to the clitoris, inner and outer labia and inside the vagina," noting that the typical "serving size" is four or more sprays. I started with four, then added a few extra for good measure once I got the bottle working. It's definitely worth noting that (at least to me) this stuff smells incredible, kind of like a fresher version of mint chocolate chip ice cream. To that end, Awaken is also edible — so no worries if your partner wants to go down on you after you've already lubed up.
What It Felt Like.
Once I was thoroughly lubed up, I kind of expected to experience a difference immediately... but no dice. A few minutes later, I started feeling majorly turned on — and I hadn't even started touching myself. It almost felt like my clit was gently pulsating. I let that sensation play out for a few more minutes, wondering if it might get stronger or if this was the peak. After spending five minutes or so on that pulsing plateau, I decided it was time to take matters into my own hands (you know, literally).
FORIA's test users weren't kidding about the heightened sensitivity that happens when you're using this stuff. For the sake of this article (and because what's the fun in orgasming immediately?), I had to slow down the typical pace I use when I'm rubbing one out. It took some time for me to get used to how sensitive all parts of my vagina were thanks to being coated in this mythical CBD ingredient — especially my clit. I ended up unintentionally edging myself a few times throughout the process, backing away from the big 'O' and building it back up again.
The Orgasm.
Not going to lie, the grand finale wasn't anywhere near as good as the process of getting there. And since diddling with CBD continued to measure up to what I'd heard other users say about the product throughout my experience, I was expecting this orgasm to pretty much be earth-shattering. It wasn't the best one that I've had — but certainly more intense than if I hadn't used Awaken to get me there.
The Verdict.
Would I try Awaken again? You bet. I'm not sure whether or not you can get addicted to a lube made from a drug, but I've been pretty hooked on this stuff ever since I first gave it a try, and have been recommending it to pretty much anyone who will listen. Also, for you lucky folks who are actually getting laid on the regular, I can only imagine what it would feel like to use this stuff while you're making love. No but really, please try it and report back.