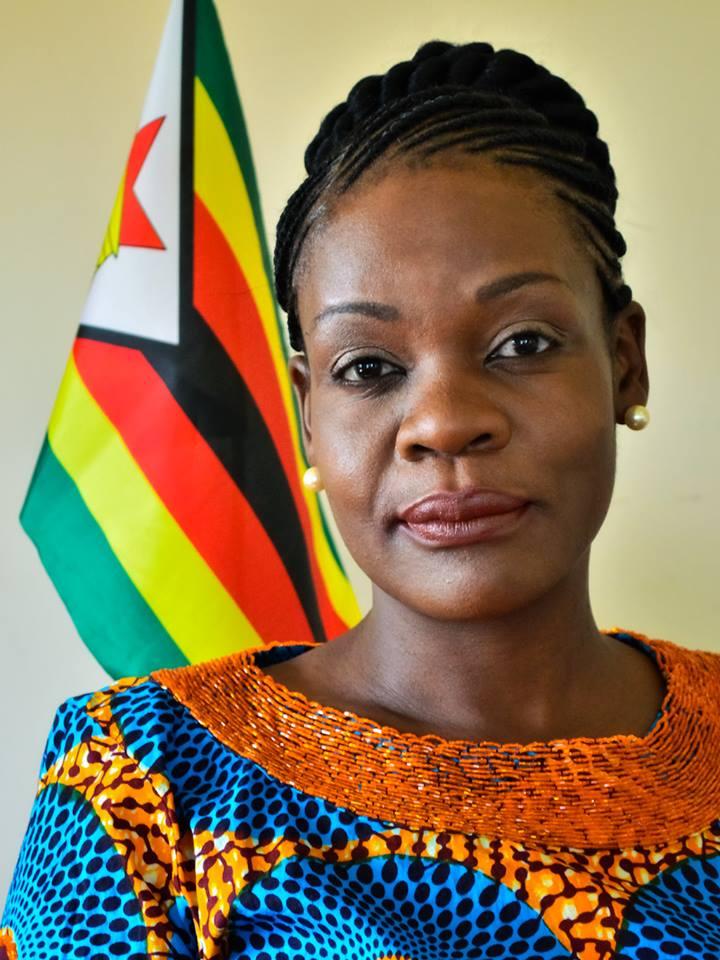 One need only look at the Oval Office to see that when it comes to politics, we've got a bit of a gender discrepancy. In this weekly roundup, we focus on powerful political women in the news who are helping to break the proverbial glass ceiling of policy-making around the world. Politicos, move aside. We bring you . . . politicas. For more on female politicians to watch, click here.
Sekai Holland and Marcellina Chikasha
"This male dominated terrain actually challenges me in a very positive way. There are a lot of positive things about being a woman coming in with a different perspective on how we should work and improve our lot as Zimbabweans. I do not feel intimidated or scared at all and I expect that there will be some gentlemen in the game, even if this is politics."
These are the fist-pump-ready words of Marcellina Chikasha, president of the just-launched African Democratic Party in Zimbabwe. As leader of the ADP, Chikasha is at the forefront of a movement to usurp the long-reigning and human rights-abusing Zimbabwe president, Robert Mugabe. And as her statement makes clear, she's unafraid to take on the power-hungry leader or the difficult fight ahead for change.
Chickasha isn't the only high-level woman on the country's political scene; last month, politician and freedom fighter Sekai Holland became interim leader for the Movement for Democratic Change (MDC) Renewal Team, another party fighting for a more democratic future. More controversially, first lady Grace Mugabe recently took the reigns of the Women's League for her husband's party, Zanu PF.
All three owe a large debt to the woman who first knocked cracks into that daunting glass ceiling—the nation's vice president since 2004, Joice Mujuru (who, incidentally, recently feared for her life when her farmhouse was suspiciously set on fire).
These power ascents have prompted speculation that the African nation may be primed for something that once would've seemed impossible: a female president. As political analyst Earnest Mudzengi recently put it, "The country is ready for a woman President. When Mujuru was appointed vice president, no one complained, which shows people are open to the elevation of women at that level."
How far that elevation goes remains to be seen. But can you imagine a transfer of power from Mugabe to a woman . . . especially if it's a woman who openly challenged his power? That's a future we could definitely get behind.
Nicola Sturgeon
While serving as deputy leader of the Scottish Nationalist Party and deputy first minister, Sturgeon recently led a prominent campaign to assert Scotland's independence from the United Kingdom. Now, she's back in the news, and for something even more significant: She's just been confirmed as leader of the Scottish National Party, meaning next month, she will become the first female prime minister. Ever.
But lest we think progress has arrived, full stop, here's the headline the Scottish Sun ran in the wake of the news: "First Mini Stur: Nicola's baby hopes revealed." As The Guardian noted, the headline "was a timely reminder for Scotswomen everywhere that, regardless of the political heights they scale, their reproductive organs remain the most interesting thing about them."
Hey, one step in the right direction at a time.
Hillary Clinton
Meanwhile, in Hillary-World, speculation about a presidential run hit a fever pitch when it was revealed this week that she may announce a presidential bid earlier than anticipated. While that remains to be seen (Dear God, Hillary, when will you put the speculation madness to an end?!), she meanwhile continued to make waves and headlines.
One high-profile incident? At an event in San Francisco, she ripped into the media, saying:
"We have created very difficult hurdles for people who want to serve, who believe they can lead, to do be able to do so. And the media has intensified that . . . Instead of, in a democracy, doing what we should to be doing, which is giving people information so they can be decision makers, [reporters today only care about] the best angle, quickest hit, the biggest embarrassment."
Yeah yeah, whatever. In other news: The woman who threw a shoe at Hillary's head has just been released from jail!