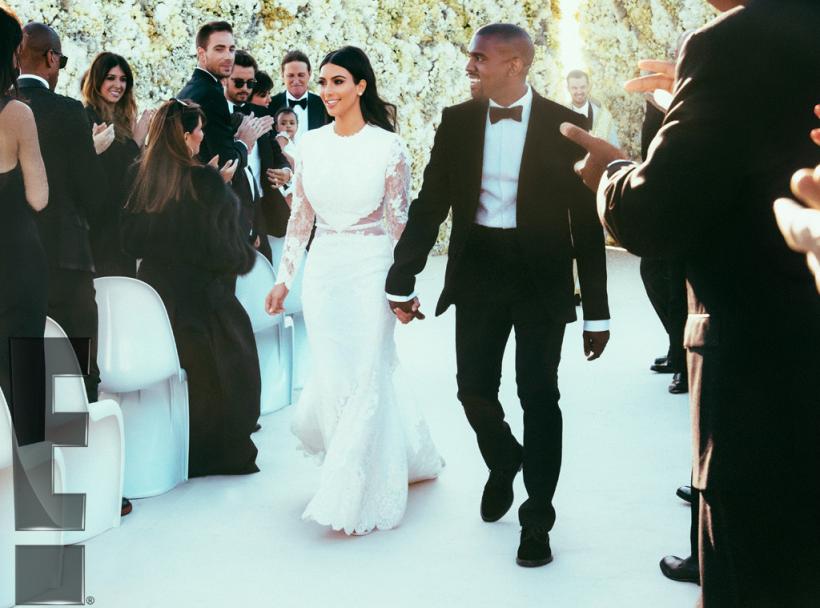 Up until this morning, we could only guess what Kim Kardashian would wear during her European nuptials. But thanks to the Kardashian Klan's incestuous, too-close-for-comfort relationship with E!, the celebrity news outlet got the first official pics of Kimmy's dress.
And we totally called it—the dress is Riccardo Tisci for Givenchy Haute Couture. It's a really beautiful, white (natch) lace cutout gown. It's sexy no doubt—thanks to a dangerously low back—but the long-sleeves and high neck are a rather conservative, dare-we-say elegant departure for Kim.
This swoon-worthy gown is the most recent in Givenchy's long history of epic, fashion-icon-making white dresses. Since the brand was erected by Huber de Givenchy in 1952, white dresses have pretty much been Givenchy's forte. For proof (and a hearty helping of bridal inspiration!), read on.
Audrey Hepburn, Oscars, 1954
Throughout the 50s, Audrey Hepburn was a major brand ambassador for Givenchy and even wore pieces from the designer in films such as Sabrina and Breakfast at Tiffany's. Still, the floral lace, full-skirted dress she wore for her Roman Holiday Oscar win is one of the actress' signature fashion moments and the shape looks as chic today as it did 50 years ago.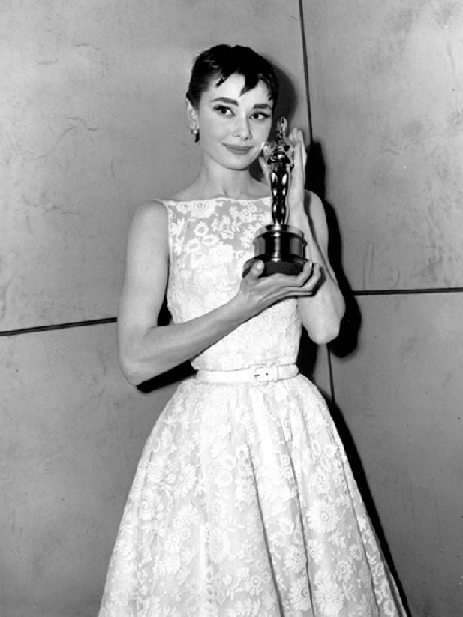 Jackie O, Versailles, 1961
Though Jackie O famously wore a Givenchy skirt suit for JFK's funeral, the First Lady also donned the designer on several happier occasions, including a dinner at Versailles in 1961. The silk ziberline crème dress featured colorful embroidered lilies of the valley and roses.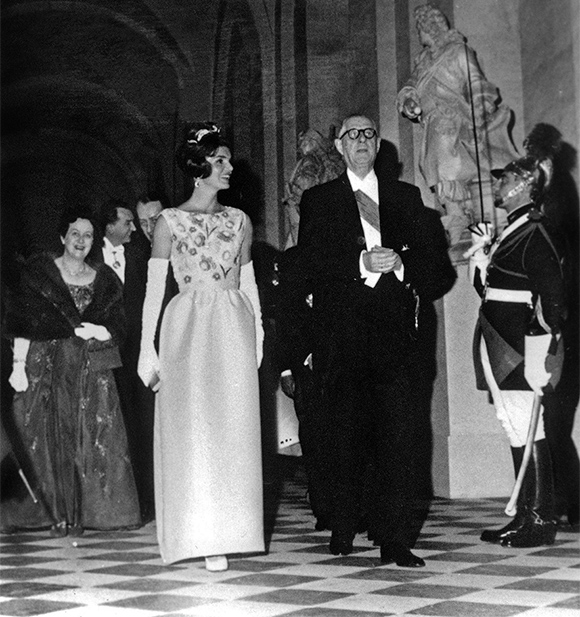 Vanessa Traina, Wedding, 2012
As the daughter of Danielle Steele and the BFF of designers Alexander Wang and Joseph Altuzarra, stylist Vanessa Traina has always had access to haute couture. (Yes, we're a bit jealous.) For her 2012 wedding to artist Max Snow, the socialite wore a Givenchy dress inspired by Frida Kahlo, complete with tiers of lace ruffles and subversive—yet elegant—gold zippers.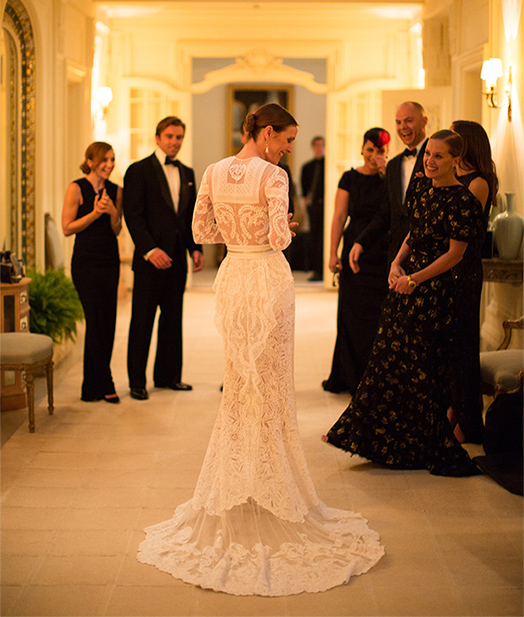 Rooney Mara, Girl With The Dragon Tattoo Premier, 2011; Oscars, 2012; Met Ball 2013
During the hype of The Girl With The Dragon Tattoo, Rooney Mara was constantly getting compared to Audrey Hepburn, but it wasn't just because of her gamine looks and waifish figure, it was her affinity for the House of Givenchy. Since then, she's become a muse of Riccardo Tisci, and her signature black hair, goth make-up and white dresses have become a red carpet fixture.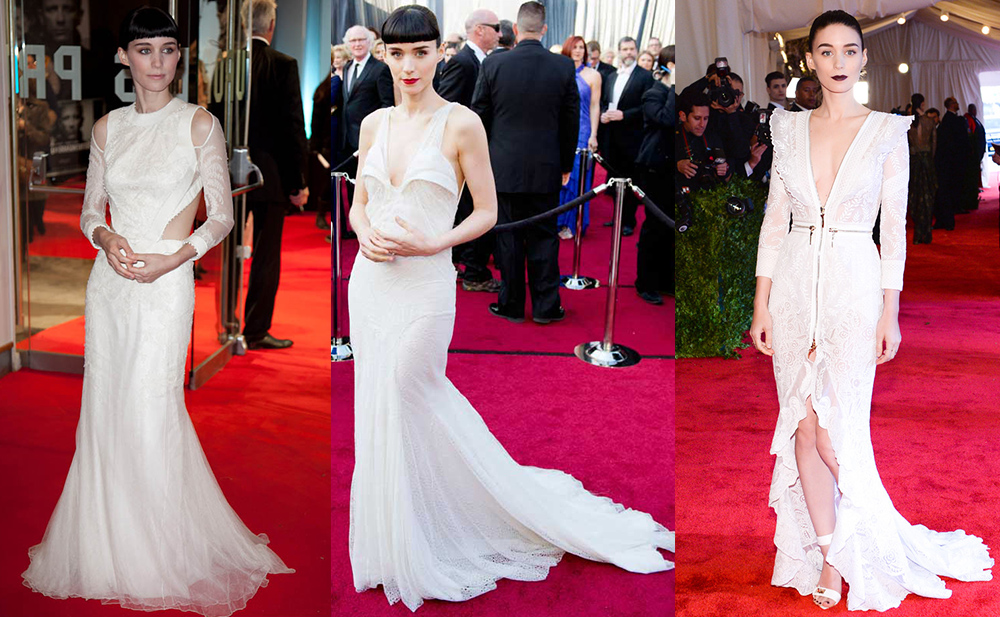 Images: Kim Kardashian c/o E!, Audrey Hepburn c/o Catherine Deane, Jackie O c/o JFK Library, Vanessa Traina c/o Vogue, Rooney Mara c/o Givenchy