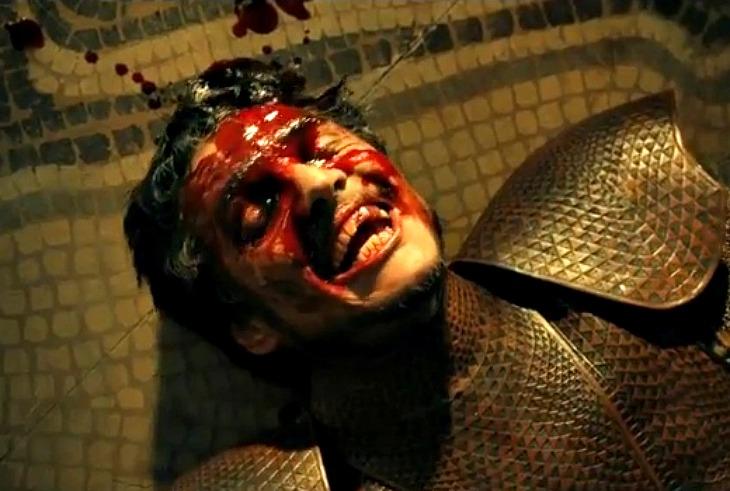 By all accounts, Comic-Con 2014 was a real flurry of titillating activity. A mass of zombie-partcipants encountered some serious road rage; fans delighted in a surprise visit from Ben Affleck and Henry Cavill to promote the upcoming Batman vs. Superman film; producers shared glimpses of The Avengers and the latest Hunger Games film; and the always-charming Stephen Colbert, who moderated a Lord of the Rings/Hobbit panel, got decked out in full costume (eye patch and all).
What's that you say? What about Game of Thrones? Of course that show got in on the sweet nerd action as well, revealing new characters and bequeathing fans eagerly awaiting the next installment with a blooper reel from season four.
And who doesn't like a blooper reel? Here, regal characters screw up their lines and slip into modern dialect, we witness various prop malfunctions, and the Lannister boys do a little jig for the entertainment of their fellow castmates—clinking armor in tow. Oh how the mighty fall! So come revel in this tidbit from the most A-lister geek conference of them all, and dream of sci-fi, comic hero entertainment to come!