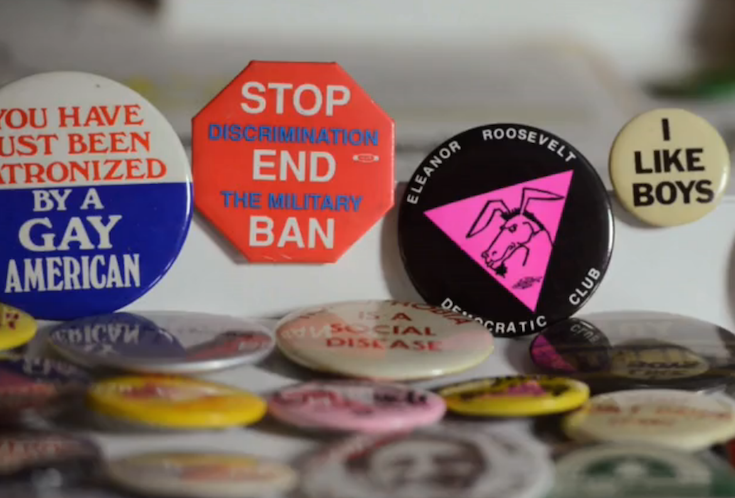 In the wake of all things sad and awful, enjoy this happy news from the Smithsonian Institution: The venerable organization has announced that it will include an LGBTQ exhibit among its illustrious collection (which includes Lincoln's top hat, actual Muppets and Dorothy's ruby red slippers). Affectionately called the "nation's attic," the Smithsonian released a statement last month explaining its decision:
"The Smithsonian's National Museum of American History has a long tradition of documenting the full breadth of the American experience and what it means to be an American. The LGBT narrative is an important part of that American story, and the Smithsonian has been documenting and collecting related objects for many years."
When watching the video below, the necessity of the exhibit's existence is evident. Museum curators take us on a tour to peruse some of the items that will be showcased. Retro pins in favor of LGBTQ rights fill a table, and pop culture nods—like Will and Grace memorabilia—adorn the space as well. Anti-gay propaganda will be on display in order to tell both sides of the story, and current critiques may eventually find their way in, too. 

The video ends on a sweet note—a hope for the future, and a nod to civil rights progress—with this tissue-grabbin' quote from curator Franklin Robinson Jr.:
"50 years from now, when LGBT[Q] civil rights will be something that we don't even think about, people will ask 'well what was the big idea?' and you can say 'here it is.'"
Is it 50 years from now yet?