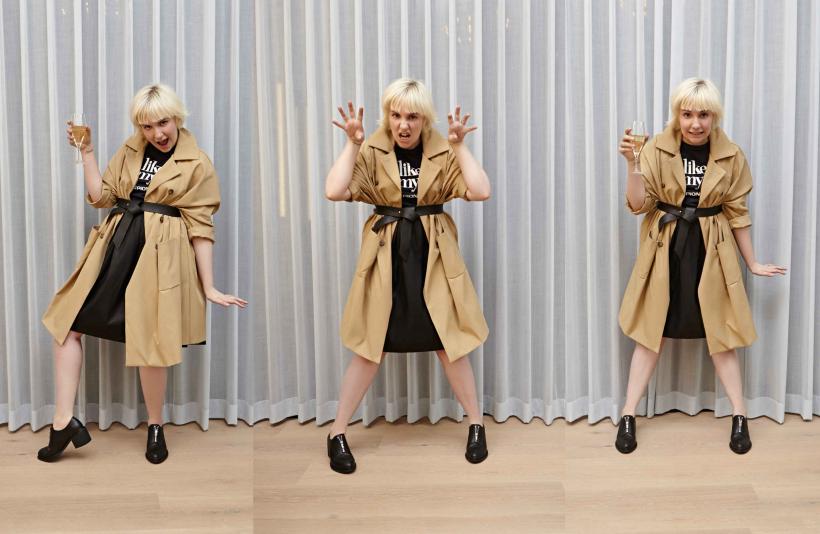 Today we woke up and realized we'd had the most wonderful dream. Lena Dunham, the writerly minx-creator of Girls and now the author of the already-bestselling Not That Kind of Girl, has teamed up with Nasty Gal's Sophia Amoruso for Dunham's press tour.
Amoruso will style Dunham using clothes from her mega-successful online retailer and touch-it-it's-gold Dunham will wear said frocks and post impossibly cute Instagram pictures. Swoon bitches.
As uber intelligent, self-made and oh-so-au currant women, the union feels almost intuitive. This collaboration however, is so much larger than the sum of its parts. Let's review—Lena Dunham is renowned for her questionable fashion choices; her last bit of fashion input is her platinum dye job. I still blink twice when I see her pictures—bleached blond seems like such a disparate choice among Dunham's typical aesthetics that one wonders if it's a secret inside joke.
Interestingly enough, on the other side of the equation is Amoruso's website, Nasty Gal, which is most certainly not known for dressing curvaceous women. In fact, Nasty Gal has built it's empire upon rib-hugging, sex-oozing items and tongue-in-cheek slogans; it's as "feminist" as it is sexist.
Did the two decide to better each other's image by creating this collaborative collision? Quite possibly, and the move is undeniably brilliant.
As for the looks themselves, some are adorable—like the trench coat and skirt combo—and some are more-than-questionable, like the floral bohemian librarian look. The ladies, however, seem delighted. And shit. When you roll like a #girlboss, you don't care too much what people think, as long as you keep yourself on society's radar.