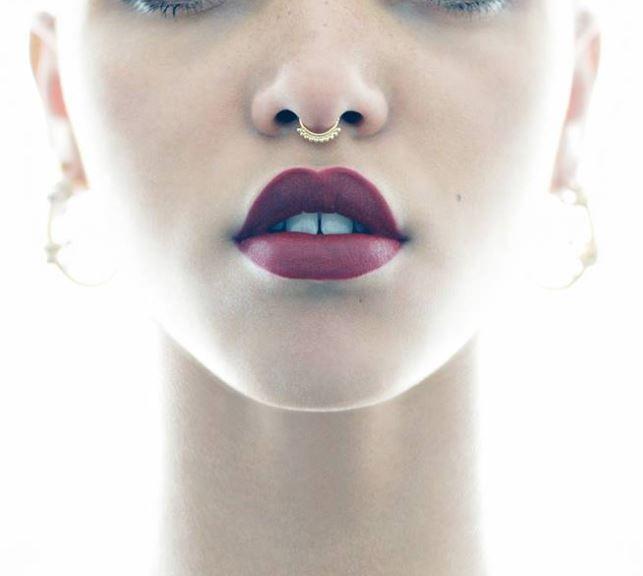 FKA Twigs (Credit: Facebook)
The further I get from age 13, the more dissatisfied I become with the Grammys. I attribute this disappointment to musical tastes that have evolved past the kind of slick, soulless, radio-ready pop that annually unites pre-teens and Grammy voters. Plus, I have to agree with the brilliant Reddit user who eloquently referred to the ceremony as a "music biz circlejerk." (Perhaps I've become something of a curmudgeon in my old age, too . . . )
This year's just-announced Grammy nominees have done little to change my feelings about what's ostensibly an opportunity to honor the freshest and most original music on the scene. Specifically, the list of Best New Artists—Iggy Azalea, Bastille, Brandy Clark, Haim and Sam Smith—is sadly lacking in some extraordinary new musicians who, though they may lack in the commercial appeal of an artist like Iggy Azalea, certainly have more artistic merit than a woman whose lyrics include "Trash the hotel/Let's get drunk on the mini bar" and "I'm queen big booty Iggy, now find me a bone to sit on."
To celebrate overlooked talent—and specifically female talent—we asked staff members to submit their picks for best new artist. The Ravishly dream list is below. Get listening.
Hurray for the Riff Raff
​
Though HFTRR has been around quite a while (they formed in New Orleans in 2007), 2014 has been a banner year for the rowdy, ragtag bunch. Touring in support of their critically-acclaimed record Small Town Heroes, Alynda Lee Segarra and crew are recognized not only for crafting ultra-authentic folk music, the likes of which have not been heard since the early 20th century, but for proudly being an all-inclusive band and championing social causes affecting women, minorities and the LGBT community. They also made one of my favorite videos this year. Can you come over and teach me how to do a perfect cat-eye, Alynda?​
You Gotta Hear: "I Know It's Wrong (But That's Alright)"
Pick by: Jody, writer
Betty Who
​
Betty, who? You might not know Betty but you know Betty. Unless you live in a cave or the Arctic circle, you most certainly heard her biggest hit in this tissue-worthy marriage proposal that's become a YouTube sensation. Thanks to this proposal's mega-popularity, Betty's voice will forever be associated with the undying love of two dudes from The Home Depot, but there's a whole lot more to her than that.
She's got platinum blonde hair that I desperately want, but could never pull off. Her lyrics aren't complicated or particularly deep, which is pretty much precisely what I look for in my kitchen-mopping, car-singing music. Cyndi Lauper and Whitney Houston sang me though my preteen years and that's what Betty feels like too, transporting me to the music videos of 1988; scrunchies, neon, palm tree ponytails. Radical.

You Gotta Hear: "Somebody Loves You"
Pick by: Joni, writer
FKA Twigs
​
She may best be known as the new squeeze of Robert Pattinson, but this talented performer deserves recognition for musical abilities that have nothing to do with a certain Twilight hunk. The half-Jamaican, half-Spanish Brit has a style all her own—deeply atmospheric, and textured with sublime beats and wispy harmonies. Enjoy the ride.​

You Gotta Hear: "Pendulum"
Picked by: Nikki, co-editor
Megan Trainor
Megan Trainor rocks because she not only writes her own music, but has written for other artists, too, including Rascal Flatts and Sabrina Carpenter. Plus, she has a unique sound and look that's helped redefine what a pop star "should" be. Trainor has proven that you don't have to be a size zero or dress like a Playboy model to wow the world with your talent. And, most importantly, she knows her way around a damn good hook.

You Gotta Hear: "All About That Bass" (because, duh)
Picked by: Amanda, writer
Haim
OK, yes, Haim was nominated by the Grammys for best new artist—but I'm adding them here anyway because I don't think anyone has a chance (sadly) against Iggy Azalea. Which is a shame, because these girls are true rockers. Two Novembers ago, they graced Rolling Stone magazine, which called them "three geeky sisters" in the most flattering way possible. I've been hooked ever since.
Though they've been around for awhile, they've only enjoyed mainstream success recently. Some of their jams are upbeat, others are heavy. All are perfect for shower jam solos. Oh, and they're amazing live performers, too; I saw them live last summer and was transfixed during their entire performance.

You Gotta Hear: "My Song 5" 
Picked by: Giana, writer