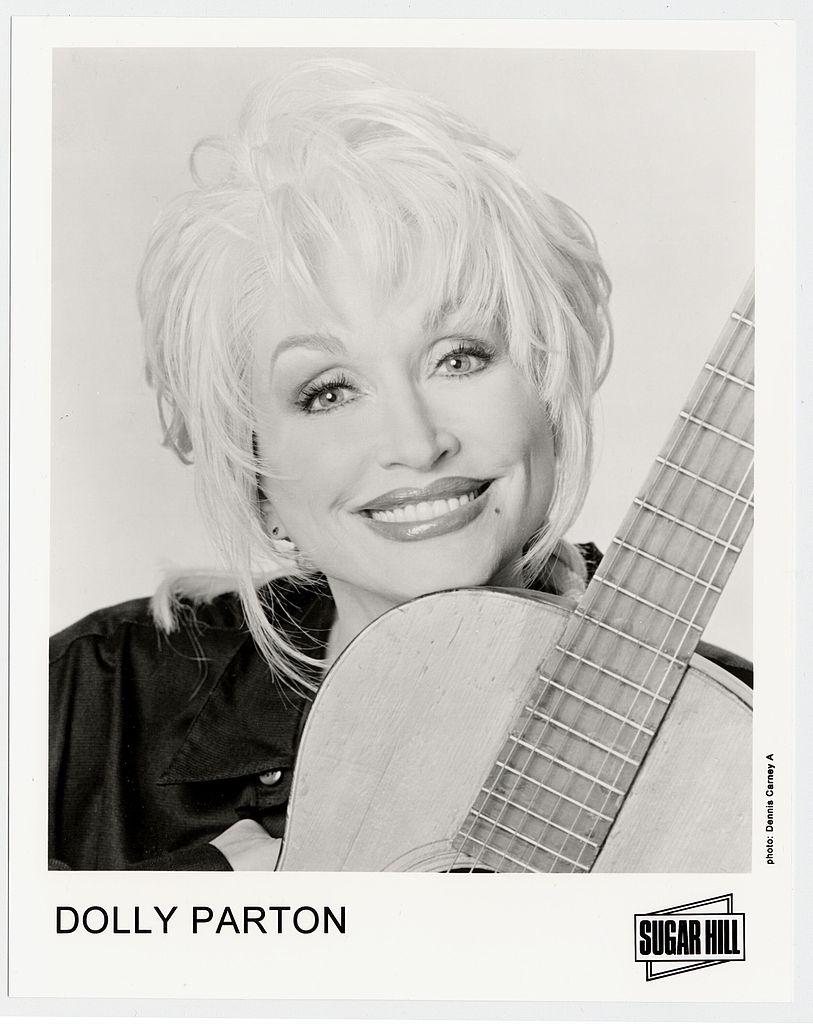 Today in, Islands In The Sad Sad Stream: Kenny Rogers and Dolly Parton announce their last performance together. 
In an interview with Rolling Stone, Kenny says that he's preparing for his final Nashville show in October, which will include Little Big Town, Elle King, and Idina Menzel. And his last-ever performance with Dolly.
*SNIFF*
These two legends are most known for their duet, "Islands In The Stream."
A refresher:
I am only a little bit embarrassed to say that I just watched that and cried. And not like one tear cried. I'm talking Need A Tissue status. 
That song came out when I was nine and we just won't talk about how my best (girl) friend and I used to duet it together. Gender can't stop the music. I got the Dolly part though, obviously (I'm a Leo, OK?!).
Fun facts:
"Islands In The Stream" was written by The Bee Gees
Kenny was actually not down to sing this song UNTIL Dolly came along. 
Islands was the ONLY country song to reach number one in the Billboard Top 100 until 2000 when Lonestar busted out "Amazed." Yeah, I am also amazed.
BUT, as adorable as Kenny is, and I think we can all agree he made beards look good, we're here to talk about Dolly. 
Muh girl.
Dolly Parton is a legendary singer-songwriter, having penned and performed such classic hits as "Jolene," "9 to 5," and "And I Will Always Love You." That last one was made famous by the late and great Whitney Houston, but Dolly was the one who wrote it, and her gorgeously soft version is just as good as the belting ballad we're all familiar with. 
THAT JUMPSUIT. Also if you still haven't cried, you're basically a monster. No offense. 
And let's not forget the masterpiece that is Dolly's acting career. Though she's (rightfully) best known for her music, Dolly is also a stellar actress, having appeared in classic chick flicks such as Steel Magnolias and 9 to 5. She's a total scene stealer, even when acting alongside some of the biggest names in Hollywood. 
Let us not forget that Dolly also has HER OWN THEME PARK. I can't be the only one who dreams of a roadtrip to Dollywood.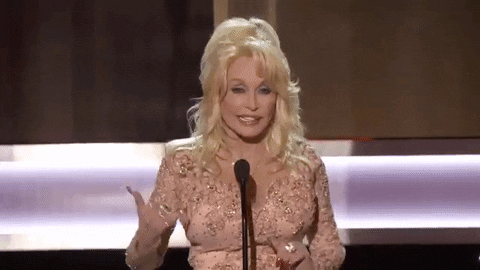 The woman is a force to be reckoned with. And the Dolly Love is not joke. From plus-size model Tess Holliday to the LGBT community, Dolly captures hearts far and wide with her charm, her talent, and her hair.
That hair really is something else.