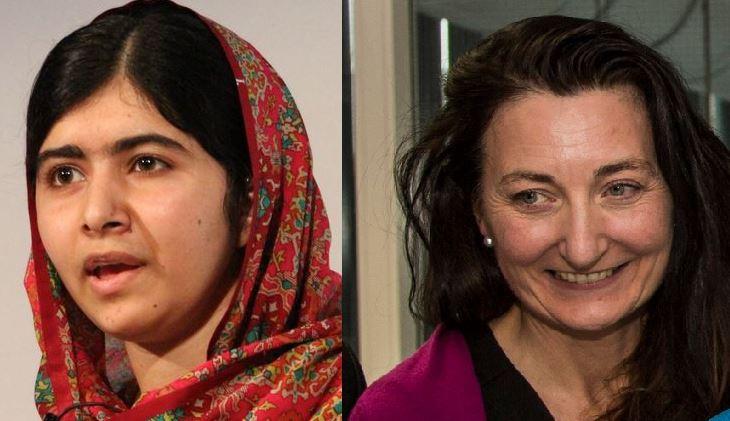 Malala Yousafzai and May-Britt Moser
Of the 864 Laureates who have won the Nobel Prize since it began in 1901, only 46 have been women—representing a share of just 5%.
Make that: 46 women as of today.
At ceremonies earlier in the day, Pakistan's Malala Yousafzai accepted the Nobel Peace Prize in Oslo, Norway, while Norway's May-Britt Moser accepted the Nobel Prize in Physiology in Stockholm, Sweden. Here's what to know about this year's remarkable female winners.
Malala Yousafzai
Quote from acceptance speech:
"Sometimes people like to ask me, 'Why should girls go to school? Why is it important for them?' But I think the more important question is: 'Why shouldn't they? Why shouldn't they have this right?'"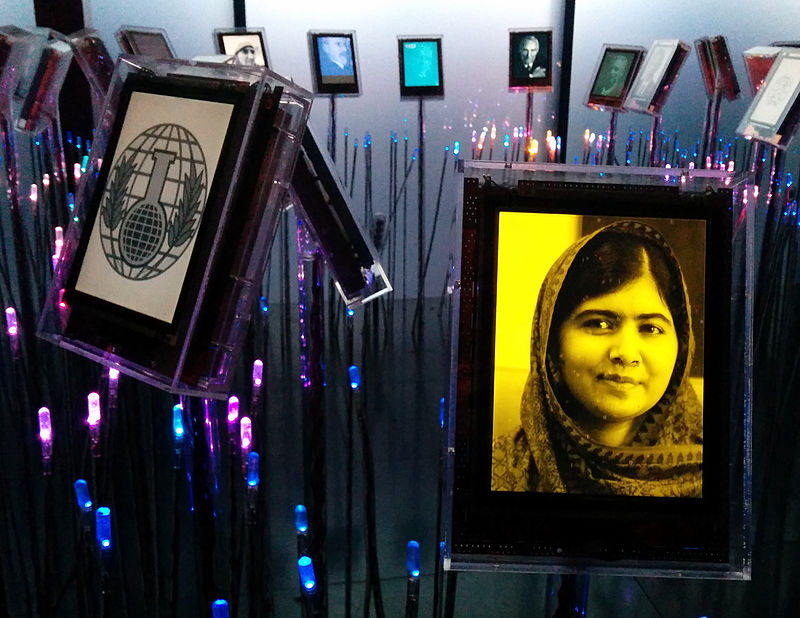 The youngest Nobel Prize winner to date, Malala Yousafzai jointly accepted the Nobel Peace Prize, along with Indian child rights campaigner Kailash Satyarhi, "for their struggle against suppression of children and young people and for the right of all children to education."
Yousafzai grew up in Pakistan, where the Taliban established its conservative reign in 2003, telling girls they should not have the opportunity for an education. Instead of resignation, Yousafzai took action by continuing to go to school and blogging about her experiences for the BBC under a pseudonym. In October 2012, at the age of 15, she boarded her school bus, and Taliban fighters shot her three times after learning her name. After recovering, she continued to campaign for girls' education, speaking out about the cause at events across the globe.
Her movement asks people to "be the first to see #TheLast" . . . girls to be shot for daring to go to school, for instance. While Malala was shot in the head in October 2012, her two friends were also shot. All three have moved on to become education advocates.
Speaking before the ceremony, Yousafzai told the BBC that she hopes to pursue a career in politics and become Prime Minister of Pakistan. "I want to serve my country and my dream is that my country becomes a developed country and I see every child get an education," she said. "If I can serve my country best through politics and through becoming a prime minister, then I would definitely choose that."
May-Britt Moser
Quote from Nobel Prize Interview:
"I'm excited because earlier I didn't think about the issues between females and males in science. I see now that there's so much that can stop a woman from getting a career compared to a man. With men you're expected to do well and get the support, but for females, you have to sacrifice something in a different way from men, and I didn't realize that earlier. I think it's very important for other woman to see that I have had success."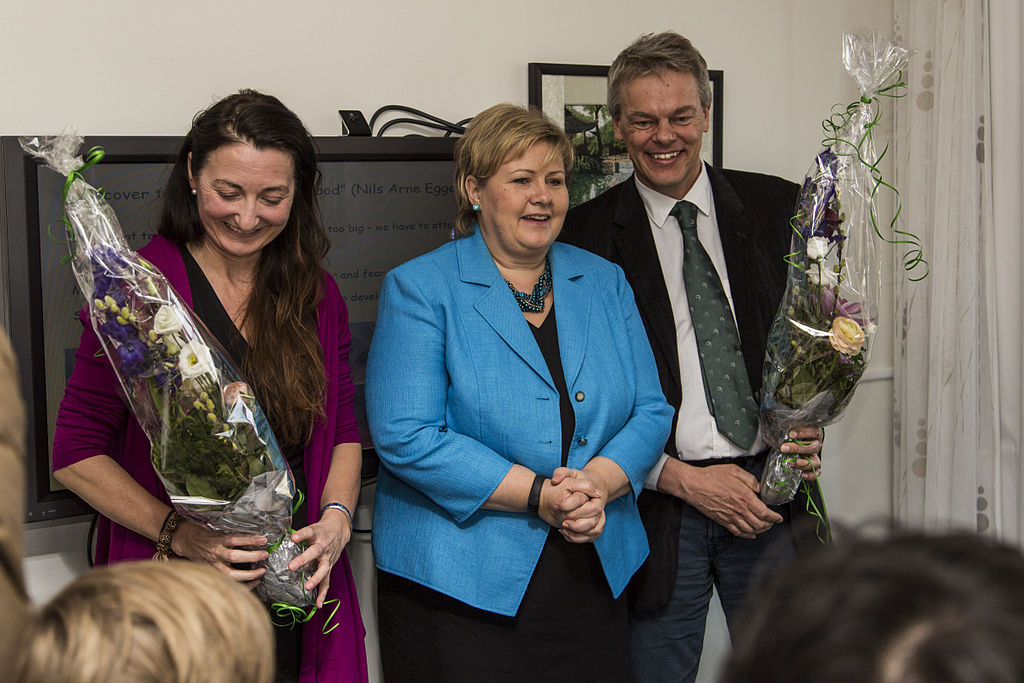 May-Britt Moser jointly received the Nobel Prize for Medicine or Physiology, along with John O'Keefe and Edvard Moser, "for their discoveries of cells that constitute a positioning system in the brain." The positioning system is like an "inner GPS" that makes it possible to orient oneself in space, demonstrating a cellular basis for higher cognitive function, according to the Nobel committee.
Currently the director of the Centre for Neural Computation in Trondheim, Moser and her group of researchers study the functional organization of the grid-cell circuit as well as its contribution to memory formation in the hippocampus (got that?). She and her husband discovered the "grid cells" that make it possible for us to determine position and to navigate, as well as remember it all so we can repeat our trips. This answered the age-old question: How does the brain create a map of the space surrounding us, and how can we navigate our way through that space?
The research may be useful in Alzheimer's research, according to CNN, because the cells are located in the hippocampus and the entorhinal cortex, which are responsible for memory and orientation. Moser told the Nobel Prize media that she had always been interested in understanding living things, especially their relationship between behavior and the brain, ever since growing up on a farm.
Images: Wikimedia Commons