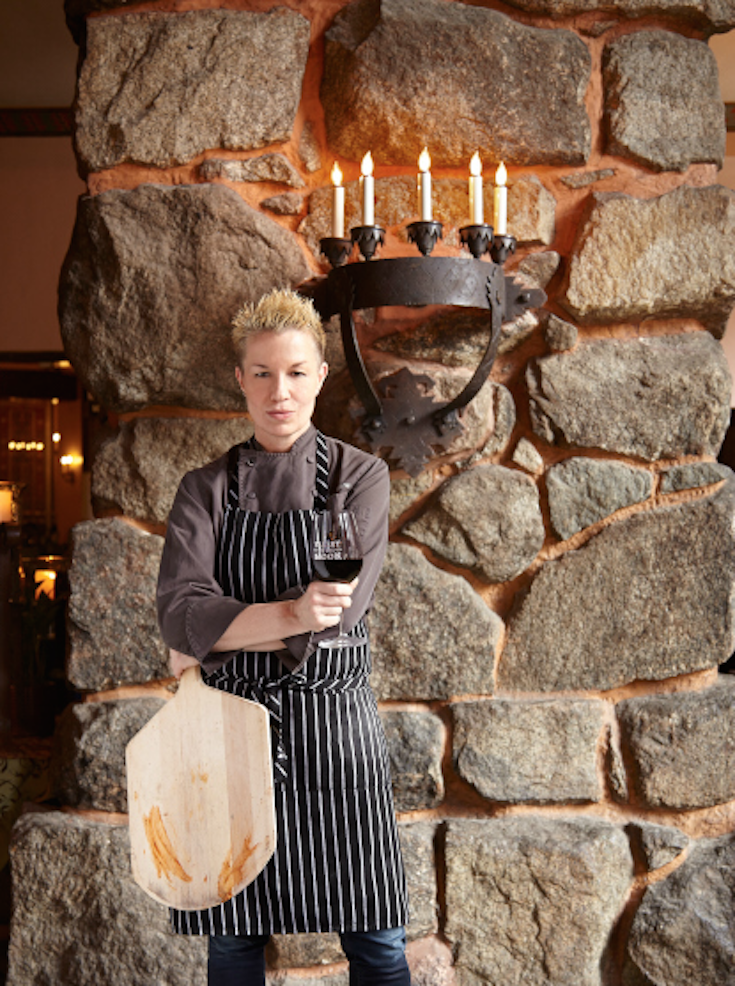 Image courtesy of Frankie Frankeny
Chef Elizabeth Falkner loves cooking competitions, and has appeared on more than 30 television competitions — Iron Chef America, Kitchen Inferno, and Top Chef Masters, to name a few — as either a competitor or a judge. Her cooking talents earned her a James Beard nomination, and she won the first place trophy in the Freestyle category in the 2012 World Pizza Competition in Naples, Italy with her Finochio Flower Power pizza. Her restaurant and patisserie, Citizen Cake And Orson, impressed San Francisco foodies for about 20 years before she moved to New York in 2012 and opened two other independent restaurants.
Ravishly spoke with Falkner about her competitive spirit, her love for food, and how fitness gives her an advantage in the kitchen.
What sparked your interest in cooking?
I saw food and cooking as an artistic medium. The California food revolution of the late '80s and early '90s and all of the changes in agriculture to local and varietals were very attractive to me, as is the pace of cooking and making food for people. 
What do you love about cooking competitions?
Cooking competitions, particularly on TV, have been a big draw for me because I love sports and played competitive soccer for 28 years, so adding culinary into a game where you need to be mentally, physically, and skill-wise prepared is simply a blast and a great game for me. I can show people all of the techniques and creativity I have.
Do you have a good-luck ritual before a competition?
Yes. I run, do yoga, and practice my sword fitness skills.
What about cooking under the pressure of a competition do you think helps with the end result?
I love the arena and the challenge of unknowns. My brain is creative, so I just have to pay attention and execute where I travel in my creative process.
What is your inspiration behind the award-winning Finochio Flower Power pizza?
I was seeing fennel all over the markets in Naples, and I love fennel pollen and never see it being used on pizza so it was triple fennel — braised fennel, fennel sausage, and I used the fronds and fennel pollen hit at the end. With panna as the sauce, caviocavallo (aged provolone) and a little Pecorino, it is amazing.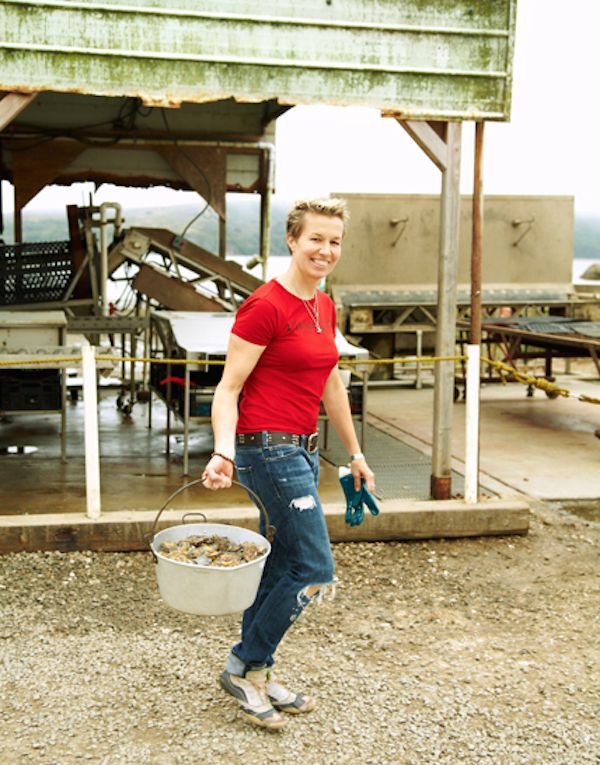 What is your favorite thing to cook, and why?
I love creating new combinations, rooted in traditions (with ingredients both in-season or from wherever I am cooking) and adding different juxtaposed techniques. The secret is just having fun with it all.
What advice do you have for chefs who are just getting their start?
Stay fit and in shape. Everyone thinks this is a rock-star career, and it is, but it's also like training as an athlete — very physical. Pay attention to what you are eating. If you are in shape and confident, your food will be more about love than simply technical.
What is the future for Elizabeth Falkner?
I'm in the midst of concocting new ways to approach food and how I present it to people. I travel and cook, and I teach all over these days. The future is the future; I'm quite present.