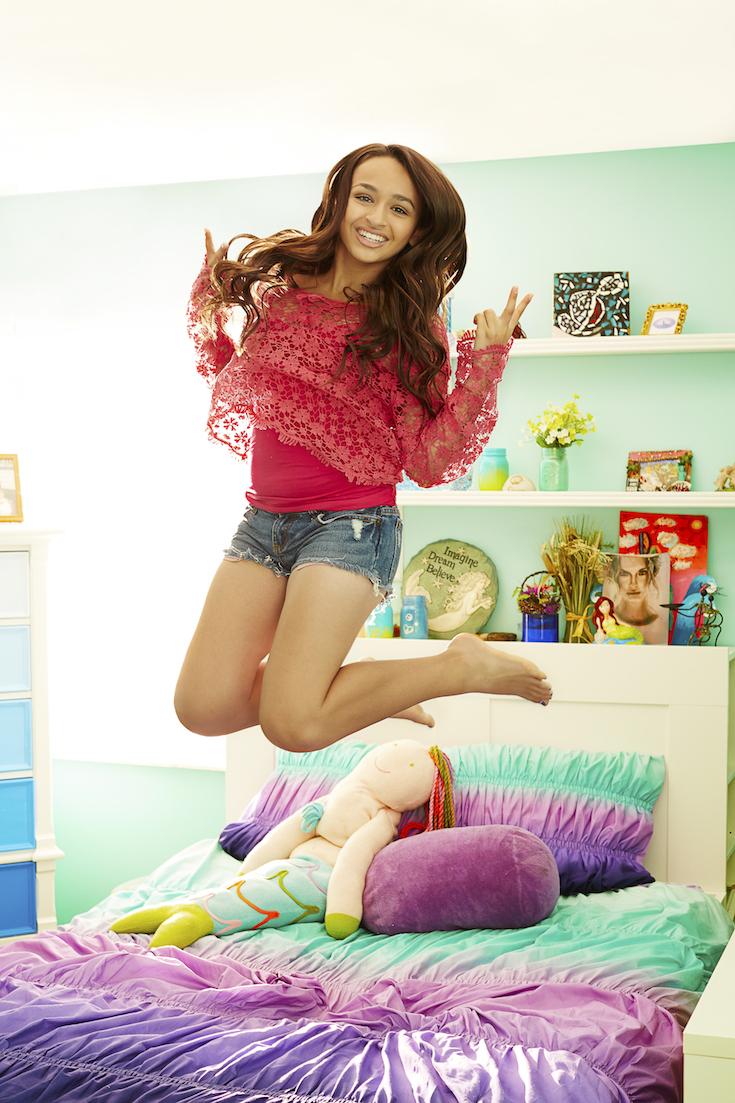 If you don't know the name Jazz Jennings, you will soon enough. Jennings, a transgender teen, was assigned male at birth, but starting at 2 years old, she identified as a girl. Ultimately, Jennings transitioned at age 5. She first appeared in an interview with Barbara Walters on ABC's 20/20 at age 6, and has since emerged as one of the youngest advocates for the transgender community.
Fast-forward to today, and the 14-year-old has her own reality TV show. The program, I Am Jazz, aired July 15 on TLC and highlights the ups and downs of a transgender youth who enjoys everything from soccer to mermaids. Ravishly spoke with Jazz about the show and what audiences can expect as she continues to grow into her role as a leader for the transgender community.
To whom or what can you attribute your ability to speak out so clearly about transgender issues at such a young age?
I was born with confidence, but thanks to the love and support my family provided, I was able to embrace that confidence. Therefore, it enabled me to speak authentically when spreading my message.
What has been the biggest struggle for you in the process?
The biggest struggle is that many people are not accepting. They fear transgender people, and spread hatred with their ignorant remarks. I wish everyone could respect one another for who they are, and that's why I share my story.
The biggest struggle in sharing my story specifically, however, is that sometimes I get nervous and pressured to be the best leader I can be for the community. I stress myself out before speeches or interviews sometimes. But then I realize that I'm human and it's inevitable that I'll make mistakes or won't get my message across as clearly as intended. I know that others understand that. I also can't pressure myself because this isn't just about me; this is about all of us united to achieve equality.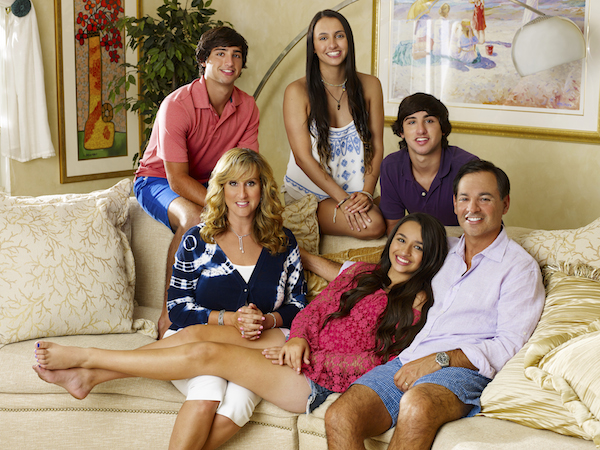 How has the support of your family helped in getting your message across?
I'm so grateful to have love and acceptance from my family. They have helped me discover my true self along this journey. The main thing they do to help me get my message across is participate in the community. They live their lives authentically like I do, and that helps show people that we are just a normal family.
Why do you think speaking out about transgender issues is so important? What is the key message you want to convey?
It's important to share my story because I want to let trans kids know that they are not alone, and that it's OK for them to step out of their shadows. They need to be true to themselves and live authentic lives in the gender they identify with. I also want people to understand that we are just like everyone else. I want to educate them on what being transgender means; if they learn that, they may be more accepting. Then we can all be treated equally and fairly no matter our differences. 
Similarly, what is your main goal behind having your own TLC reality show?
Our whole family decided that it was important to share our story on a larger scale. We feel so thankful to TLC for providing us with this opportunity to spread our message of tolerance, acceptance, and unconditional love on I Am Jazz. I hope that by inviting the audience into our home we can show them that I'm just like any other teenager, except that I'm transgender. I want them to understand that being different is OK, and that it's something to embrace. In the end, I want to educate people, open up hearts and minds, and help those who may be struggling.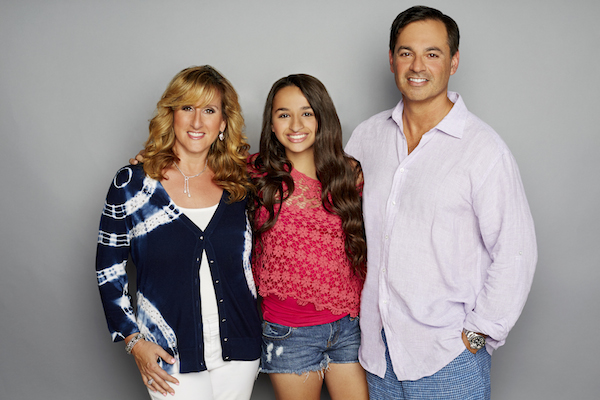 What can audiences expect from the show?
A typical episode will basically depict a struggle that I may face as both a teenager and a transgender individual, and how the love from my family and friends helps me get through it. 
Do you have any personal-favorite reality shows?
I mostly watch TV dramas, but I must admit our "family show" (show that we watch as a family) is Big Brother. It's our summer addiction, and we love the intensity of the game.
What are your top three hobbies, and how will they be incorporated into the show?
I love doing so many activities that it's hard to limit it to three favorites, but you will see me playing soccer — one of my main passions — and my creative side will be expressed in the mermaid tails I create.
What is the future for Jazz Jennings?
Many people ask about my future. I have nothing set in stone. I love many diverse things; even now, I have no clue as to which field I will explore. I'm just going to go with the flow, and let the actions and decisions in my life lead me to my next step. I know I want to keep making a difference and helping others. The main thing is that I want to be happy when I'm older. Everyone deserves to find happiness. 
One last question . . . who's your celebrity crush?
I don't really have a specific celebrity crush (no posters or anything up), and I'm not sure if I have one at all. All the Hollywood celebs and models are very good-looking, but I can't judge anyone until I know their personality. Let's just leave it as that.