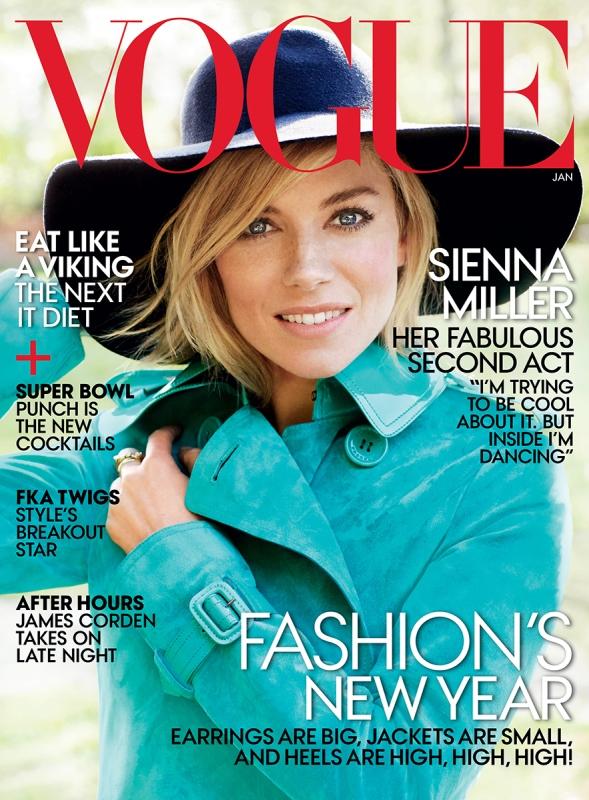 It rarely pays off to be the woman who stole the married man. Back in the early 2000s, that was Sienna Miller—a breathtaking British beauty who broke off Jude Law's long-lasting marriage. Her public persona at the time, well contained within the boundaries of the UK, was controversial from the get-go. A delicate fashionista, a home wrecker. As with Kate Moss, Great Britain found it easier, however, to forgive the transgressions and focus on the clothes.
Miller, ten years ago, possessed a rare talent for dressing like a magical peasant gypsy. Her flowing tresses, her knack for Matthew Williamson dresses (remember him? Sienna made him) and her ability to wear pretty much anything with cowboy boots earned her status as a style icon, courted by every magazine on the planet—eventually in the U.S. as well. She was "the girl of the year" in 2004, according to British Vogue, and reigned for a very long time—surely longer than our current (and incredibly boring) it-girl Alexa Chung. 
In 2009, she was still smiling on covers, but the world was basically entirely overlooking Miller's other talent. She is an actress, after all. Let's not forget that she met Law while filming Alfie, and her spin on Edie Sedgwick in 2006's Factory Girl was far from bad. And yet, Miller has always been relegated to the role of a smiling, sunny boho girl.
Until now.
January 2015 greets us with Miller's fresh Vogue cover—the American one this time, mind you—but the narrative is different. Post-baby, and with the most unremarkable supporting role in one of the year's most disturbing films (that would be Foxcatcher), Miller clearly wants to be perceived as an actress, not as the girl who can style a Grecian gown to perfection. Fine by us. Next year looks great for Miller (if being directed by Clint Eastwood and, well, Ben Affleck is "great.") Will we get to enjoy her signature style on the red carpet again? Sure, and that's pretty damn exciting. Miller's casual, creative take on red carpet fashion has been missed. This time, though, it will be just be the icing on the acting cake.