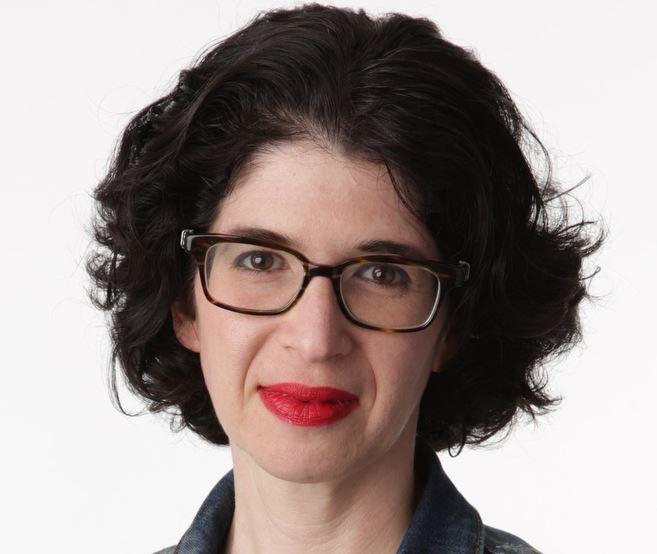 In her freshman year of high school, Leora Tanenbaum was called something that, in a single word, marked her as a sexually-loose tramp worthy of the utmost shame and scorn: slut.
Sadly, it's an experience this was not an experience that made her unique.
In fact, it makes her a lot like countless other girls across the country who have similarly been taunted with the word or its equally derisive sistren, like whore and hussy. "Slut," just four, seemingly innocuous letters long, is so ubiquitous—and encapsulates so much about society's perception of female sexuality—that Tanenbaum has twice made it the subject of an entire book. In 2000, she penned the acclaimed tome, Slut: Growing Up Female With A Bad Reputation. And earlier this month, she released a follow-up set in the context of the digital era: I Am Not a Slut: Slut-Shaming in the Age of the Internet.
We caught up with Tanenbaum to talk about why slut is so damaging, what social media is doing to aggravate the situation, and how the label can affect important reproductive health decisions.
Why do you think "slut" is such a damaging term? Do you have any suggestions for alternative, more empowering words to describe sexually active women—or do you think the label itself is the problem?
"Slut" and its synonyms, such as "ho," have enormous power to shame and police the sexuality of all women, but especially that of teenage girls and young women. Part of their power comes from the fact that these terms are slippery and can have multiple meanings. Most people define "slut" as a "shameful, disgusting girl or woman who is out of control sexually," but sluttiness is relative and its meanings shift from peer group to peer group as well as from context to context and over time. What might be slutty today is not necessarily slutty tomorrow.
So when someone calls you a "slut," at some level you probably are confused because you don't know what exactly you did to motivate that label. In fact, I found that most of the time a girl or woman is called a "slut" or "ho" even though she is not any more sexually active than her peers are. Among teenage girls in particular, she may have zero sexual experience. So sluttiness is really not about sexuality anyway, even though the consequence of this label is shame over sexuality.
I think an alternative word to describe a sexually active woman is "woman," or perhaps "human being."
You've talked about being labeled a "slut" yourself in high school. How did this experience impact you personally—and impact your writing of this book?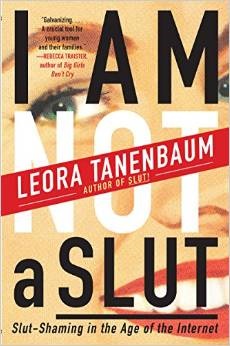 When I was labeled a slut in the ninth grade, in 1984, I didn't recognize that I was being verbally sexually harassed. The term "sexual harassment" hadn't even been invented yet, so I didn't have the language or tools to understand that my experience was part of a system of gender inequality. I also didn't recognize that so many other girls were experiencing the same thing. In my twenties, I learned about peer-to-peer verbal sexual harassment in schools, which motivated me to conduct research in the mid-1990s for my book Slut! Growing Up Female with a Bad Reputation, which was published in 1999. My new book is an update to Slut!, which I researched and wrote before Snapchat, sexting, and Facebook had ever been created. For this new book, I interviewed 55 girls and women, most between the ages of 14 and 22, around North America who had been labeled "sluts" or "hos."
What's changed about the usage of this word, and female sexuality in general, since you first published Slut: Growing Up Female With A Bad Reputation?
One of the things that kept coming up in my interviews was the connection between sluttiness and agency—the idea that sluttiness was not about their sexuality per se, which often was nonexistent or at least not any more active than anyone else's, but that they were being judged and shamed because they were perceived to have done something inappropriate. They were judged for having worn the wrong clothes or because of their behavior or attitude. Basically, sluttiness is about trying too hard to get male attention, or being perceived as trying too hard. One of the unspoken rules of femininity that we internalize as we grow up is that you're supposed to be attractive to guys but in an understated way. The "sluts" either never absorbed or understood this tacit rule, or they did know the rule yet chose to flout it.
How has the Internet influenced the use of the term "slut"? Why do you think young women on social media in particular have taken to embracing the term?
Today, all of us live in an environment of wall-to-wall surveillance. For girls and women in particular, our bodies have currency in this new digital world in which we are constantly tracked, tagged, commented upon, and "liked." Recognizing that their sexuality brings them a measure of power and control, many teenage girls and young women intentionally embrace an identity of a "good slut" in an attempt to harness this power. They attempt to be sexy without crossing over the invisible and ever-shifting line into "bad" sluttiness. However, every single young woman I spoke with who cultivated a "good slut" identity came to regret this action because all the digital evidence of her "good" sluttiness ended up being used against her as proof of "bad" sluttiness. They tried to be sexy but were judged slutty—in a bad way.
Are there any personal stories from the interviews that stuck with you?
I was struck by the stories of teenage girls and young women who had difficulty obtaining access to birth control because of fear of being labeled a slut. One young woman told me that she was in high school and became sexually active, and she couldn't afford the pill, but she could have received free condoms at a health care center nearby. The problem was that the health care center was adjacent to a recreational center where her classmates hung out every day after school. She was terrified that if she were seen going into the center, everyone would figure out that she was getting condoms. As a result, she never got the condoms she needed, and she became pregnant.
Another college-age woman was living with her mother, who had previously called her a "slut." This young woman was so terrified that her mother would discover she was taking the pill that she kept her pill packet inside her backpack, and made sure to never ever leave her backpack unattended in her home. So she was tethered to her backpack and brought it with her everywhere. At least this woman did have access to birth control—but the shame she experienced about being sexually active because of her mother's belief that even women in their twenties should remain virgins until married wore her down.
What can we as a culture do to turn the tide on slut-shaming and empower young women?
One thing we all must do is stop using words such as "slut" and "ho," even in a light-hearted manner. So many girls and young women shared with me that even when the intention behind this labeling is positive—like when girlfriends affectionately call each other "slut"—the effect is to make them anxious about their sexuality. Words have a lot of power to create or reopen trauma. Societally we have collectively decided to stop using certain words because we all recognize their power to inflict damage. I believe we should add "slut" and its synonyms to the list.
I also encourage adults to open up a dialogue with the young people in their lives, boys and girls alike, about the meanings of "slut." We need to be role models and lead by example by showing that no girl or woman ever deserves to be judged in this manner because boys and men are never shamed in the same way.
Finally, I encourage folks to support organizations that provide and advocate for women's sexual health care, such as Planned Parenthood (where I work as a writer and editor), and to vote for lawmakers who recognize that sexual health care is basic health care.
For more on Leora and I Am Not A Slut, check out leoratanenbaum.com.