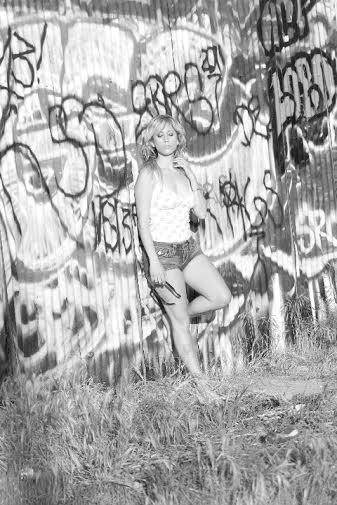 Photo By Henry Flores
Growing up in New York City, I couldn't wait for summer to wear shorts (and because winter sucks). As an adult living in Los Angeles, I wear shorts as often as possible. I wear them on dates, running errands, and I'm pretty sure I've worn them to a business meeting or two (okay, so maybe I was pushing the limits there). Shorts have always been my Super Girl Cape of sorts; I put them on and feel transformed into a super sexy fashionista. 
Like Miley Cyrus, shorts are misunderstood. The exclusivity of their reputation—as strictly athletic wear, casual, or something that only women with supermodel legs can pull off—is grossly inaccurate. Shorts are one of the most versatile garments. More importantly, shorts are for everyone. You just have the find the right pair.
Yes, not every pair of shorts flatters every body type, or works for every occasion. But, regardless of your body type or social destination (with the exception of a job interview or a funeral), you can wear shorts pretty much everywhere. See for yourself.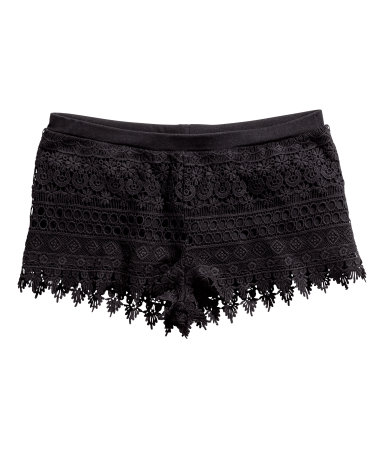 Fancy
Admittedly, fancy is not a technical category, but shorts made of lace, crochet, and other atypical fabrics, will make you win getting dressed that day when paired properly. Pair fancy shorts with a blazer and tank top, or a button down shirt. And if you've ever toyed with the idea of wearing shorts and heals, this would be the time to do it. (I think wedges work best, but try pumps—if you dare!) Buying just one pair of shorts this season? Fancy ones integrate best into any wardrobe.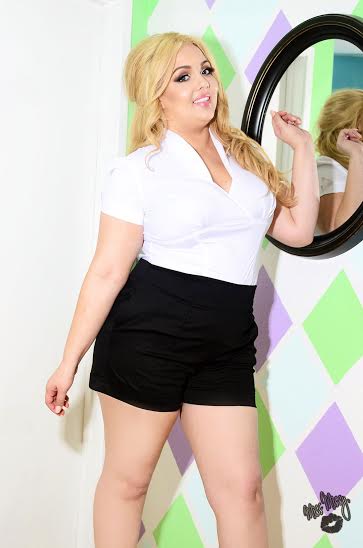 High-Waisted Shorts
High-waisted shorts can be tricky. A lot of designers made pleated or even tapered high-waisted shorts, which don't work on anybody. (Side note: Why are designers doing this?) Refer to the below examples of shorts highlight your curves. Also, high-waisted shorts look great with crop tops.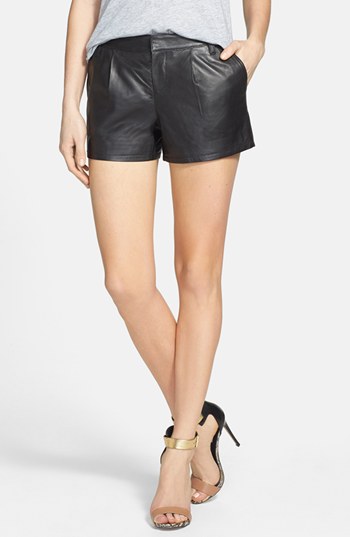 Leather Shorts
Leather (or fake leather) shorts are contradiction: Leather is warm, and shorts are normally worn in hotter weather. Rest assured, leather shorts are the perfect choice for nighttime. If you want to go bold, wear them with high-heeled booties. If you can't resist wearing leather in the daytime, leather shorts look great with a plain white t-shirt.
Bermudas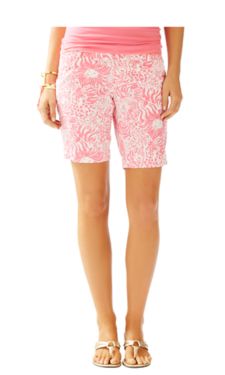 Bermuda shorts walk the fine line between shorts and Capri pants. Bermudas are ideal for the daytime and can even be worn with a sweater or long sleeve shirt on a windy day. They're also the most universally flattering of all shorts; they make your legs look sleek, even if you don't think they are. If you are afraid to take the shorts plunge, start with Bermudas.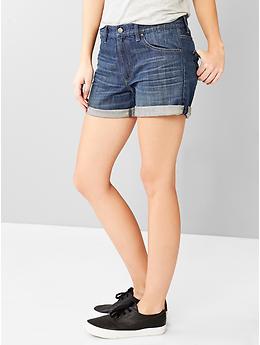 Boyfriend Shorts
Boyfriend shorts are like boyfriend jeans, comfy, casual, and roomy. They're the kind of shorts you can take a nap in after one too many mimosas at brunch. They tend to be cut on the longer side, but they're shorter than Bermudas.
Short Shorts/Daisy Dukes/Cut Offs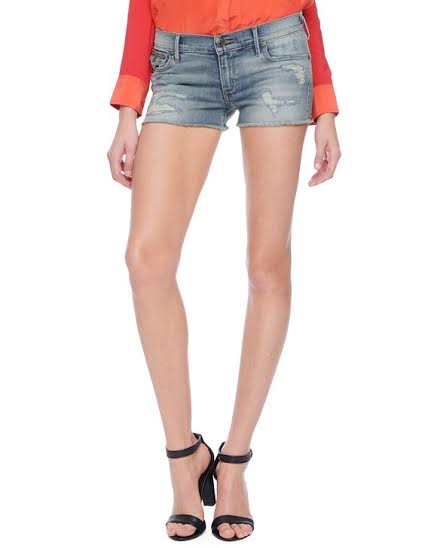 These are the ultimate. Admittedly, short shorts (by that name or any other) aren't for everyone because they show a lot of skin. To lower the sexy factor, skip the heels and wear them with flip-flops. Personally, I love short shorts, especially the Joey Shorts by True Religion pictured above.* I actually own a pair of myself from several seasons ago. I'll also tell you (because these don't come cheap), they were worth every penny and push every limit. 
*(I don't know why I closed my eyes for that picture, but I do love my Joeys!)
Now, who's ready for some shorts shopping?