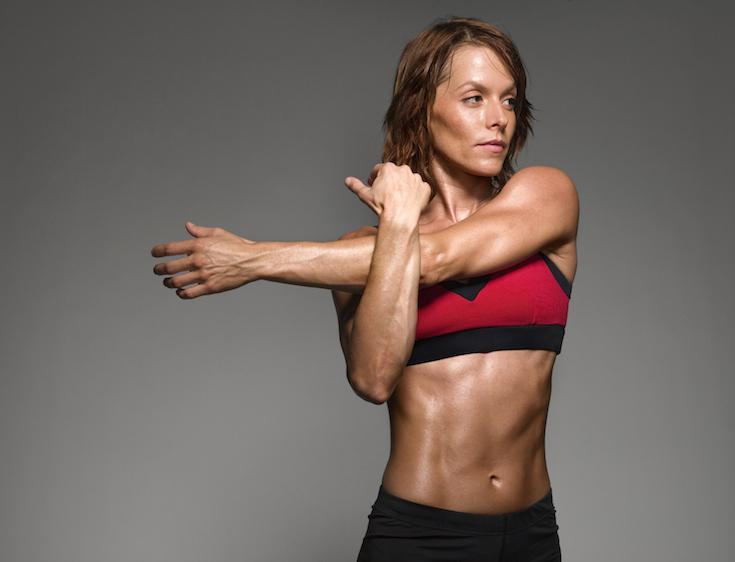 Active wear has evolved from something you would avoid being seen in to being a part of our everyday wardrobes. A recent blog on ClassPass's website even showed how to wear active wear to the office and totally fool everyone in the process.
While many of us used to wake up and wonder, "What am I going to wear today?" there's a new added pressure of what to wear to the gym (or Pilates, or the track, or whatever you may be into) and feel equally fashionable and functional. Have you made the mistake of trying to look fashionable and had an accidental nip slip while upside down in aerial yoga class (or is that only me)? Follow my guidelines to find balanced bliss.
The 3 Fs
There are 3 Fs to active wear: Fit, Function, and Fashion. Function is the most important thing to think about when it comes to buying active wear. What is the actual activity you are doing? Generally, what you wear for cardio like running or spinning isn't the most functional or supportive for activities where you will be stretching a lot. Sure, you can wear the same outfits. No one will stop you. But falling down in down dog because you were trying to hold down your shirt isn't just embarrassing: it's downright dangerous!
Your first priority when buying anything should be fit. If you aren't a "regular" size, many lines including Athleta, Old Navy, and Lucy offer petite, plus, and tall sizes. Check out "special" fits first.
As a petite woman, I've had a lot of challenges finding pants that fit. Lululemon, love them or hate them, does free hemming. Or (and this is my favorite trick), buy capris in regular sizes and they will be full-length pants on you.
In terms of function, it's all about the fabric. For example, if you are going be sweating a lot, make sure the tag on the product says something like "keeps you cool," "stays dry" or "moisture wicking." Wearing cotton is great for yoga and Pilates because it stretches, but it gets completely gross and can even cause skin irritation if you wear it for more sweat-inducing activities. I won't even go into the stink factor. 
You Only Deserve The Best
Before I delve into the goods and show you some gorgeous-yet-functional athletic wear, it's hard not to talk about price. With the exception of the brand Champion (which is sold at Target) and Old Navy, the price of good active wear can make your jaw drop faster than your arms while doing push-ups at boot camp. Good fabrics cost more money. It's just the way things are. Being active is about being good to yourself, so only buy good material. That being said, you don't actually have to spend a lot. Every store and website has a sale section. Also, Nordstorm Rack's website has a great selection of high-end active wear, some of which is 80% off.
Let's Start Underneath
Wearing the right underwear makes all the difference. Make sure you buy underwear that not only fits, but that won't move around while you are, because you don't want to be known as the "wedgie-picker" in spin class. (I don't care if it's dark, people will notice.)
I love Affinitas Cupcake Thongs because not only stay put and keep my lady bits dry; they're super cute and come in an adorably packaged three pack.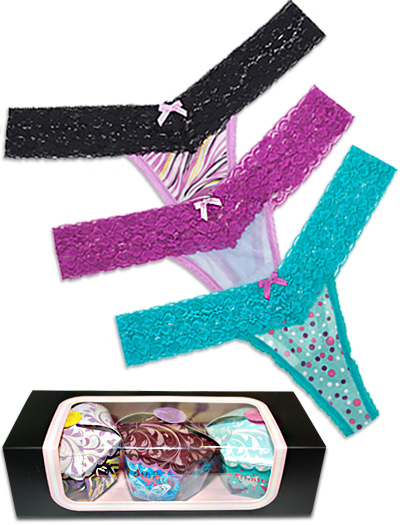 If you like a little more butt coverage, check out Underarmour's Pure Stretch Cheeky Underwear, which is specifically designed to be worn underneath active wear.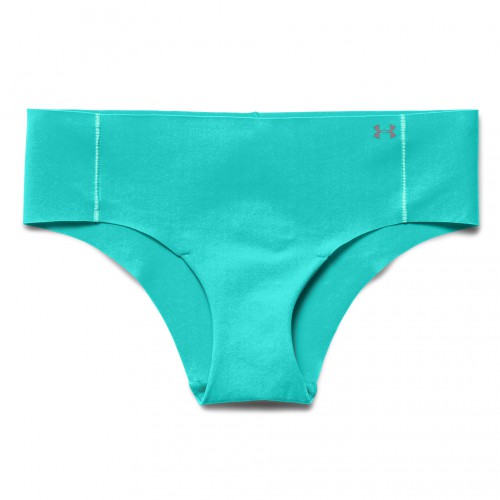 Sports Bras
Side boob is only sexy on the red carpet. Elsewhere, it's a disaster. Make sure your bra is supportive and covers you entirely. Jog around the dressing room if you aren't sure.
If you have no idea where to start looking for a good sports bra, Victoria's Secret has a handy dandy quiz thing called Your Sports Bra Boutique, which is like your online fairy godmother for sports bras.
If you are plus-sized or want to spend a little less cash, C9 by Champion will be your champion.
To Shelf or Not To Shelf?
If you don't need extra support, built-in shelves give you one less thing to throw in the laundry. If you need a lot of extra support, a sports bra and a shelf can be comfortable and more supportive than a sports bra alone.
For The Sweaty Stuff
Lucy's Keep Cool Capris are virtually everything you need in a running pant. It has a zippered pocket in the back, which is a gift from the running gods because it means not stashing a key and some cash in your breasts (don't tell me you've never done that). All running pants should be required to have a back zippered pocket by law. Or the laws of fashion.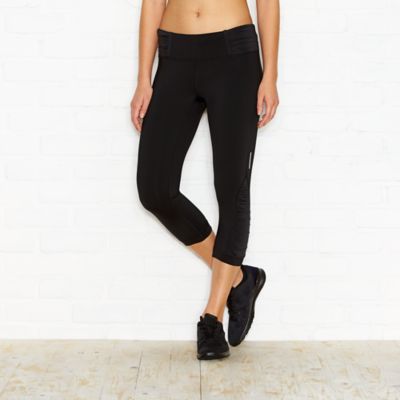 Bold patterns are a huge trend in active wear. Old Navy's Go Dry Compression Capris are functional, fashionable, and have an inner back pocket to stash your goods. They also come in regular, plus, and petite sizes.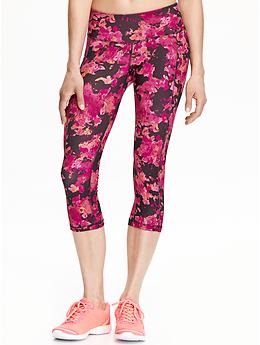 If you are looking for the perfect combo of fashion and function, check out Zobha's Angela mesh singlet with a sheer back. It's so gorgeous, you could pair it with a pair of jeans and your friends will be none the wiser that you're wearing a gym shirt to brunch.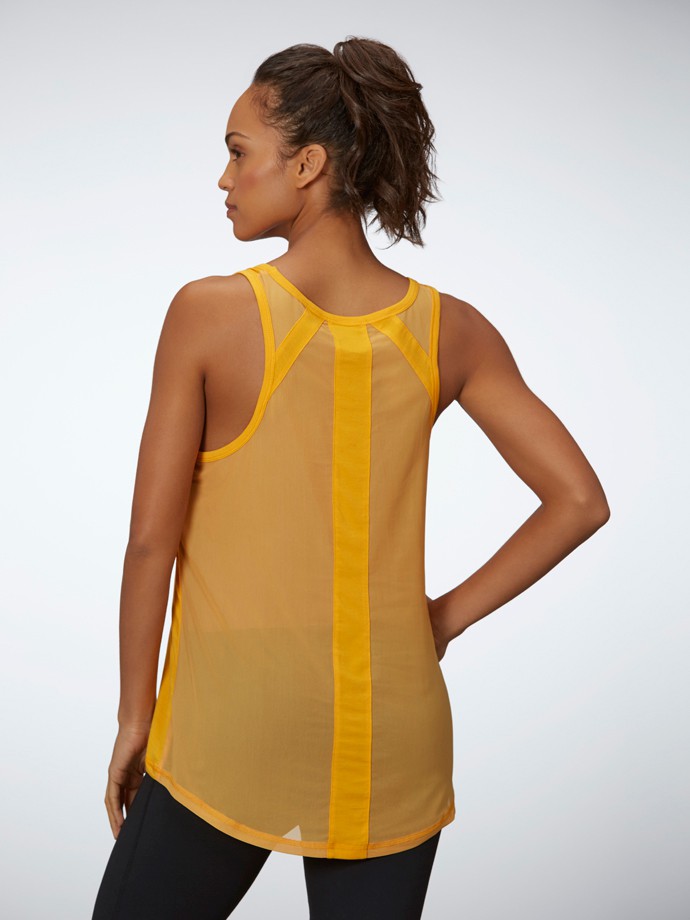 Athleta's Shadow Stripe Chi Tank is also sheer, lightweight, and gets bonus points for being size inclusive.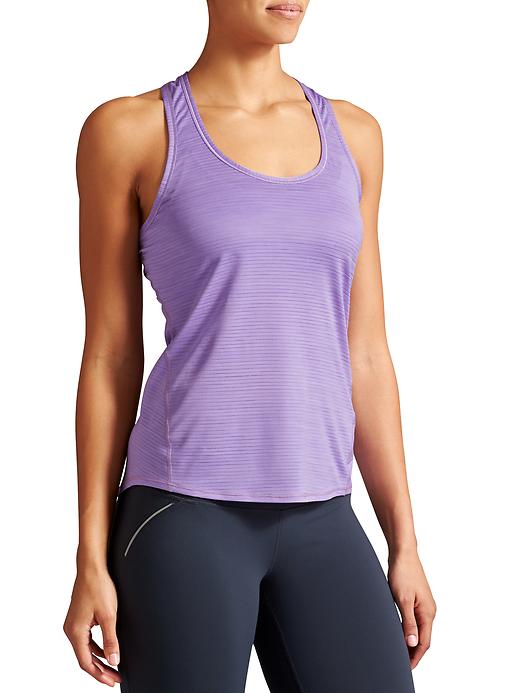 Setting The Barre High
In general, for sports like yoga, Pilates, and barre, make sure whatever you wear is something that allows you to stretch comfortably. Rule of thumb: If you have to adjust it mid-workout, don't wear it.
I love Prana's yoga pants. They are comfortable, flattering, and last forever. I've had mine for seven years, no exaggeration, and still wear them. Prana's line is also available in a variety of cuts, short (their term for petite), regular and tall.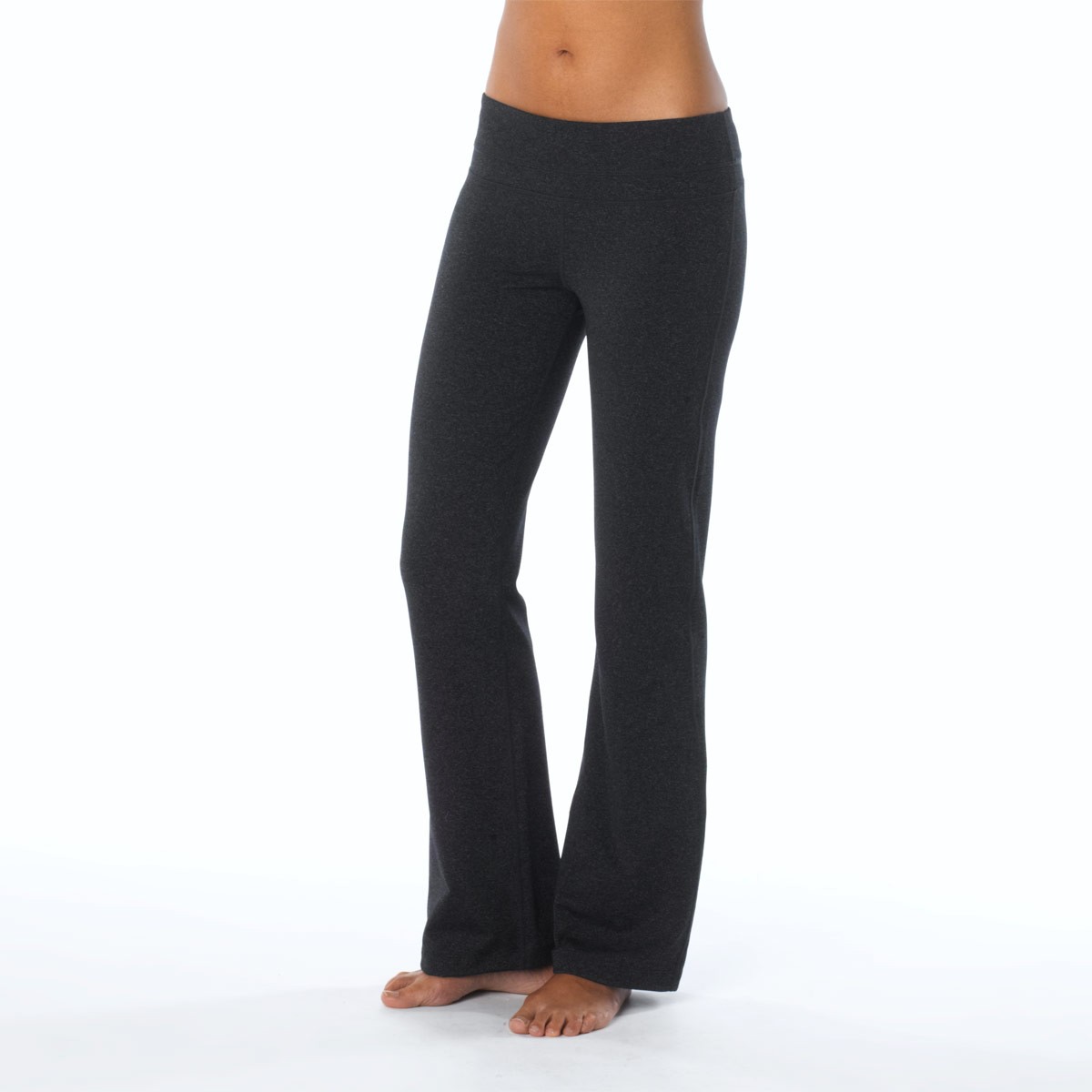 For plus sizes, Lane Bryant carries similar basic yoga pant that can be paired with pretty much anything on top.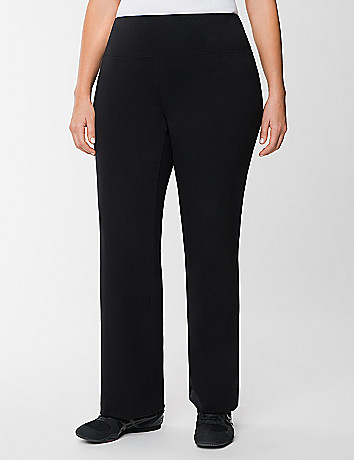 Koral Activewear's Paradox tank is almost too fashionable for a workout. Smartly designed, it also has adjustable straps (can more companies do this please?) and a built-in shelf bra.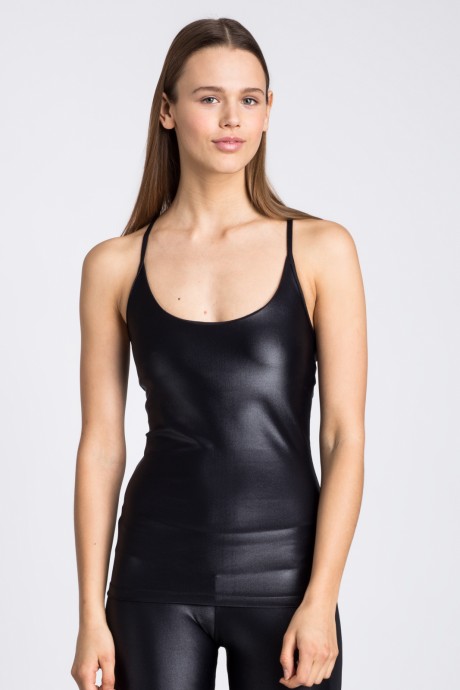 Despite the name, Hard Tail's long scoop neck tank is soft and comfortable, yet fitted and supportive.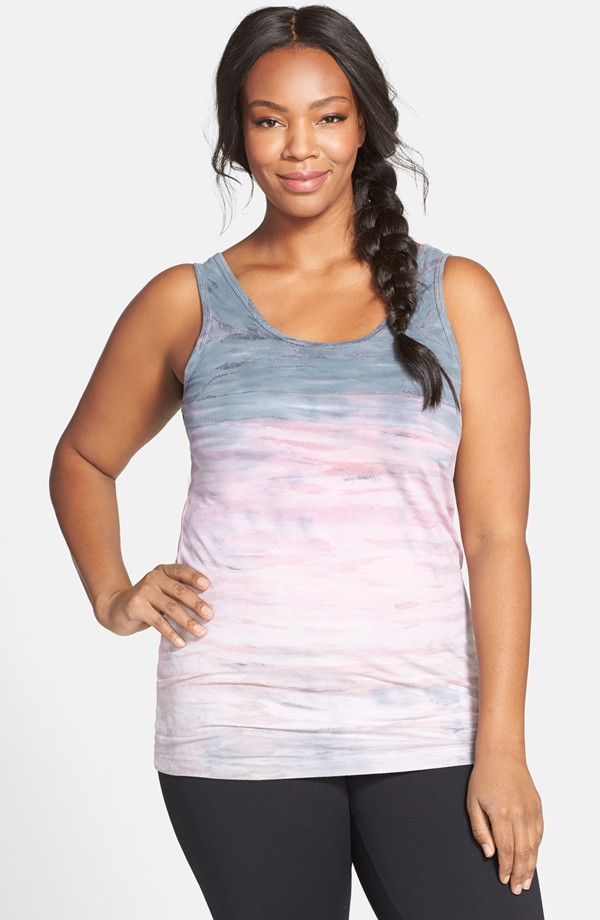 And Don't Forget . . .
If you're trying to be more active, it's way easier to feel motivated if you are confident in your outfit.