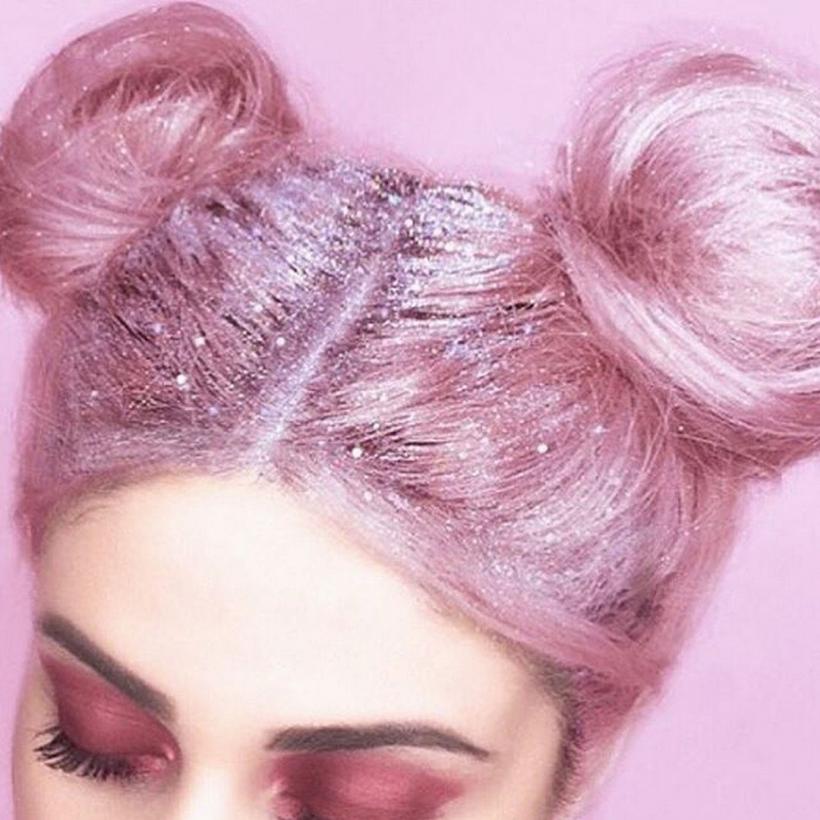 Image: Instagram
I can't help but watch the beauty trends as they are sent down the runways by designers just as intently as I watch the fashion. It's interesting because so many of fashion trends almost get watered down whenever they are mass-produced, so if you see something you like but that's still a little too over-the-top for you, you can have no fear when it hits stores.
But the beauty trends are different. They get translated almost exactly and become parts of photo shoots for major magazines, how-tos for the best beauty blogs, and part of our daily lives. Here are some weird ones that I'm actually dying to try this year. 
The embellished part. 
I know this sounds strange, but I'm pretty intrigued. The trend is to part your hair as normal and then run something along your part line that will draw attention to it such as glitter or gemstones — whatever strikes your fancy. It's the new "it" accessory.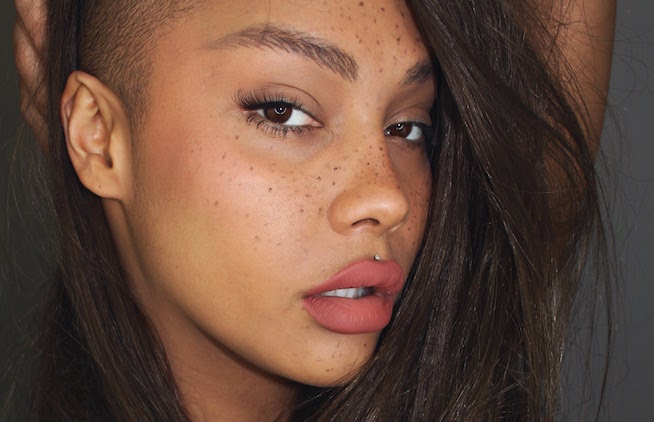 Faux freckles. 
Come on. You know that you have always wanted to strategically place a little freckle and mimic what Cindy Crawford has naturally. Now you can — without looking like an idiot. From one little dot to many, beauty lovers everywhere are loading on the freckles, and I think I like it.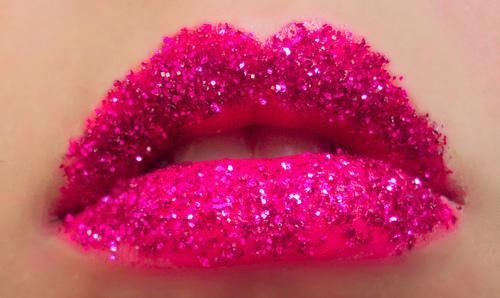 Crystallized lips.
OK, bear with me for a second. I don't mean that I'm going to be running off to meet clients with strategically-placed gemstones all over my lips — but you have to admit just how fun this one is! I wanna give it a try, maybe whenever I'm hanging out with my girlfriends for a good laugh and some great Instagram pictures. Can you second that?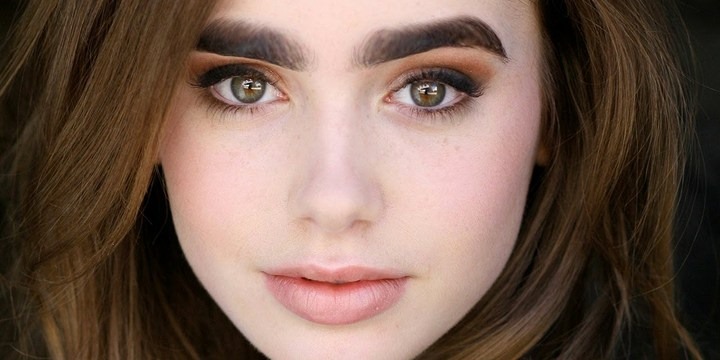 Bushy eyebrows.
Pencil-thin, skinny eyebrows are so out, and I'm looking forward to seeing more natural brows on the daily. I will admit that the trends we saw on the runways were extremely bushy, and that's not something I'm willing to copy exactly. I have enough problems getting my flat hair to look volumized, let alone my eyebrows, but a little extra growth here and there never hurt anyone. 
Silver hairspray.
We all know by now that the silver fox look is coming back, but now you can actually buy silver hairspray to give your hair that aged look we are all seemingly craving. I get it; Cosmopolitan reported that this was a trend that they wouldn't try out this year, but I beg to differ. What's a little harm in some fun spray that you can wash out before bedtime? 
What do you think? Are you ready to try out some of these weird beauty trends with me this year? Fake freckles anyone?