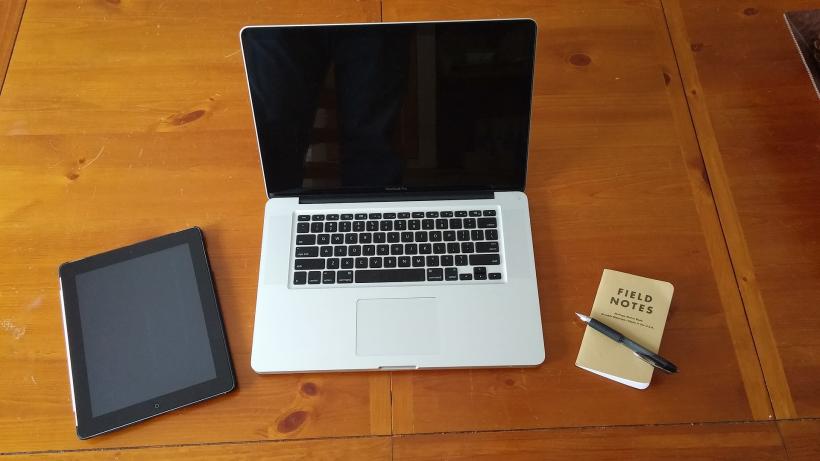 (Image Credit: Pixaby)
Maybe you're an aspiring novelist, or maybe you know one. Or perhaps you're just surrounded with the most common form of "aspiring" writer – the type that chats up a big game but doesn't actually do much in the way of putting words down on paper.
If any of these scenarios apply, you've probably heard (or are about to hear) a lot about NaNoWriMo. It sounds a bit like childcare by way of large land mammal. Or perhaps the name of an especially annoying anime character.
But it's actually short for National Novel Writing Month, also called "November."
A few years ago, I gave NaNoWriMo a shot. I had an idea for a novel – well, a vague setting, actually – and figured: why not?
I'd like to say I finished that book in thirty short days, but I didn't. I'm pretty sure I didn't make it to the minimum goal of 50,000 words, which I was told would provide the structural frame of the book, and I could fill in deets later. #NaNoWriMoFail? 
But no! NaNoWriMo gave my eventual novel a starting place, despite my failure to actually write the dang thing by Dec. 1. And get this: even though I scrapped everything from that month of frenzied typing, I learned precisely what my book was not. And though it sounds like the most heart-wrenching form of time-suck, I'm forever grateful that the initial sloppy ideas showed themselves as such, and I got on to eventually find the "real story" behind that foggy setting.
So to all you NaNoWriMo-ers, and the blessed family and friends who choose to support those budding novelists, may this year be the year your book finds its starting place. And maybe its completed manifestation too.