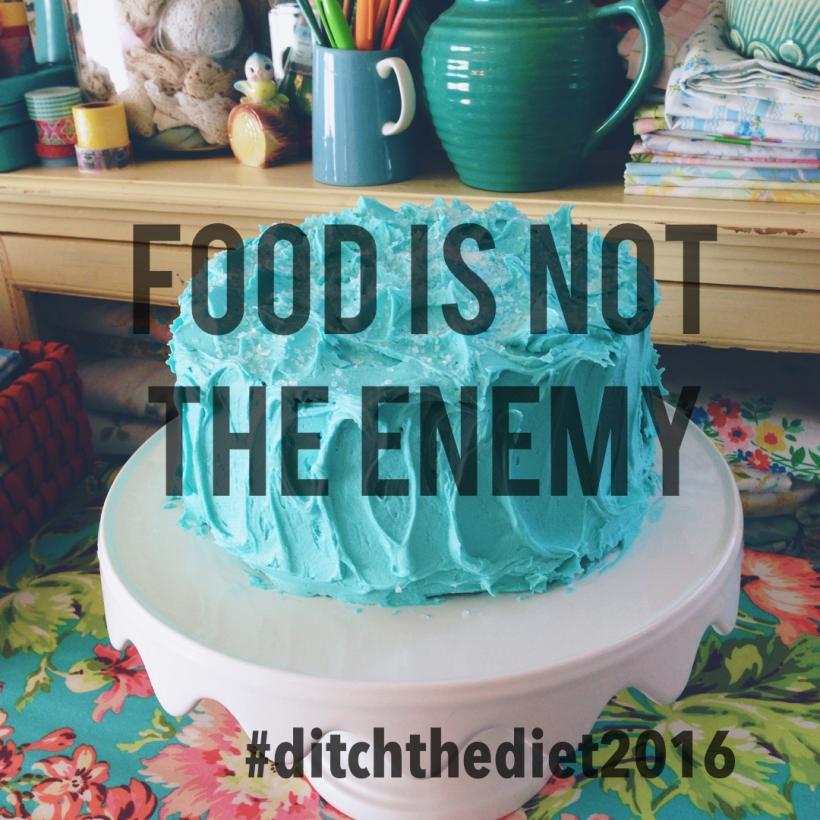 #ditchthediet2016!
As we kick off our #ditchthediet2016 campaign I want to remind you of a couple of things:
You are more than your reflection.
Weight loss will not make you a better person. 
Learning to accept and appreciate your body may be difficult, but is not impossible.
What better way to help yourself than to reach out to those who work to help you? I'm offering you my must-have list of body books to take with you on the journey.
For Fierce, Factual Fun: 
Things No One Will Tell Fat Girls, Jes Baker.
I'm not just putting Jes at the top because she's my platonic life-partner, I'm putting her at the top because you need this book. You need it. Jes hits you hard with information and love, and she gives you some homework along the way. Special appearance in the book by our associate editor and staff writer Sam Dylan Finch. Guest essays offer a glimpse into the lives of all sorts of body-acceptance warriors. Jes is one of my favorite people in the world, and not just because of this amazing book. The end. 
For Science: 
Health at Every Size: The Surprising Truth About Your Weight, Linda Bacon, PhD
This book has got every statistic you'll ever need to tell your Uncle Keith to be quiet when he starts telling you you're going to get diabetes. This book literally changed my life. It changed the way I see my body, food, health, and the world around me. A personal library must.
Also by Linda (and co-author Lucy Aphamor), Body Respect: What Conventional Health Books Get Wrong, Leave Out, or Just Plain Fail to Understand about Weight.
In The Memoir Category:
Big Girl: How I Gave Up Dieting And Got A Life, Kelsey Miller
You may know Kelsey from her anti-diet project from Refinery29. Kelsey's book drops TODAY. Coincidence? Kelsey's story will sound familiar to many of us. I've read it twice (because I got the pre-release version. Yes. I did.) and both times I see myself in her a little more. The struggle is real. 
Fat Girl Walking, Brittany Gibbons 
Brittany is funny as eff. Feel the solidarity. You'll want to read it twice and be her friend. She's a real human with real human problems. She will remind you that you, too, are a real human. I asked her out for pizza. She said yes. We are going to be friends forever. 
For The Activism:
Fat Activism: A Radical Social Movement, Dr. Charlotte Cooper
I can't say much about this book (it was actually released yesterday), but I have had the privilege of reading part of it (I just got it. I'm not that fast of a reader), and I can tell you it is smart and important. 
For The Old-School (Vintage 1990):
The Beauty Myth: How Images of Beauty Are Used Against Women, Naomi Wolf
If you haven't read this, just do. Now. This would be on your shelf forever and ever. Amen. This is body love 101.
For The Sex:
Hot & Heavy: Fierce Fat Girls on Life, Love & Fashion, an anthology, Virgie Tovar
This one pretty much explain itself, amirite? The book is a GREAT essay compilation. And Virgie? She is one of the smartest women I've ever known. I'm not just saying that. We are like for real-friends. Virgie runs BabeCamp (in Jamaica next year!) which is a must do for pretty much every human who has every felt shitty about themselves (yeah, you). Come back to this one anytime you need a pick-me-up. You are hot. Period.
What are you reading? Tell us about your favorite fat and fabulous reads — or just join the conversation — using the hashtag #ditchthediet2016.