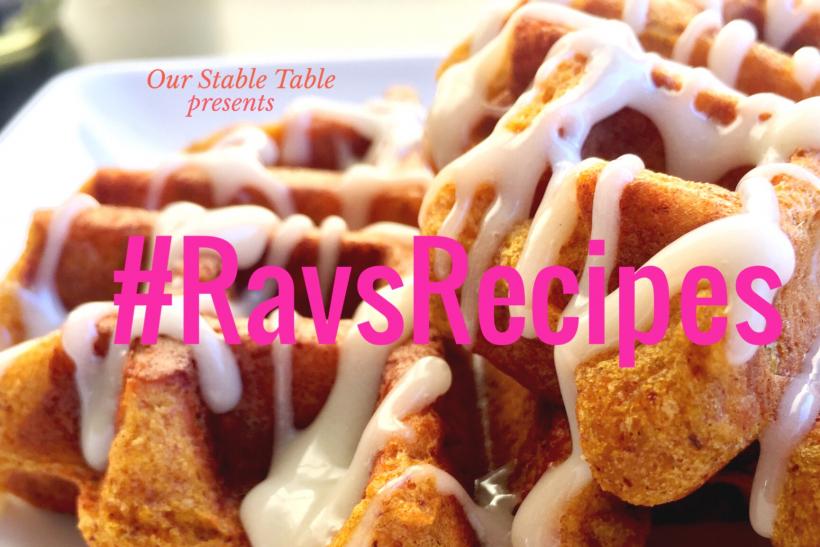 WAFFLES 4EVER
I have a confession:
I don't like pumpkin. 
I hate most things that come out of a can and pumpkin is no exception. I read an article recently, though, that talked about how most conventional canned pumpkin is not really pumpkin. It's another squash that is easy to grow, easy to process, and cheaper than real pumpkins. The food industry really has a theme, right?
So, I decided this week that I was going to give pumpkin ONE LAST SHOT. I bought my own little pumpkin from the farmer's market over the weekend, cut it in half, scraped the seeds out, rubbed it in oil and roasted the hell out of it for about an hour at 400 degrees. The result was great. The pumpkin skin peeled right off of the flesh and the flesh itself was velvety, surprisingly sweet, and had a robust flavor like I've never tasted in my entire life. And considering it took almost no time, apart from the actual roasting, I am now a true believer in making all things pumpkin from scratch. Which is great because I really needed another food thing to be particular about. (Insert awkward, insecure laugh and side eye.)
My first experiment using the magic of fresh pumpkin was pancakes. They were....not my favorite. So, I pulled out my waffle iron and tried it. The result was amazing. I replaced the two eggs with a cup of pumpkin purée and the result was a crispy waffle with a luscious center.
I whisked together a little cream cheese, lemon juice, milk, and powdered sugar to top it with and HOLY HALLOWEEN, it's freakishly delicious.
In the spirit of fall, I'm sharing this with you. You need it. I need it. We all need it to make it through the final days of fading sunshine and early days of falling leaves. Or something.
Pumpkin Pie Waffles Recipe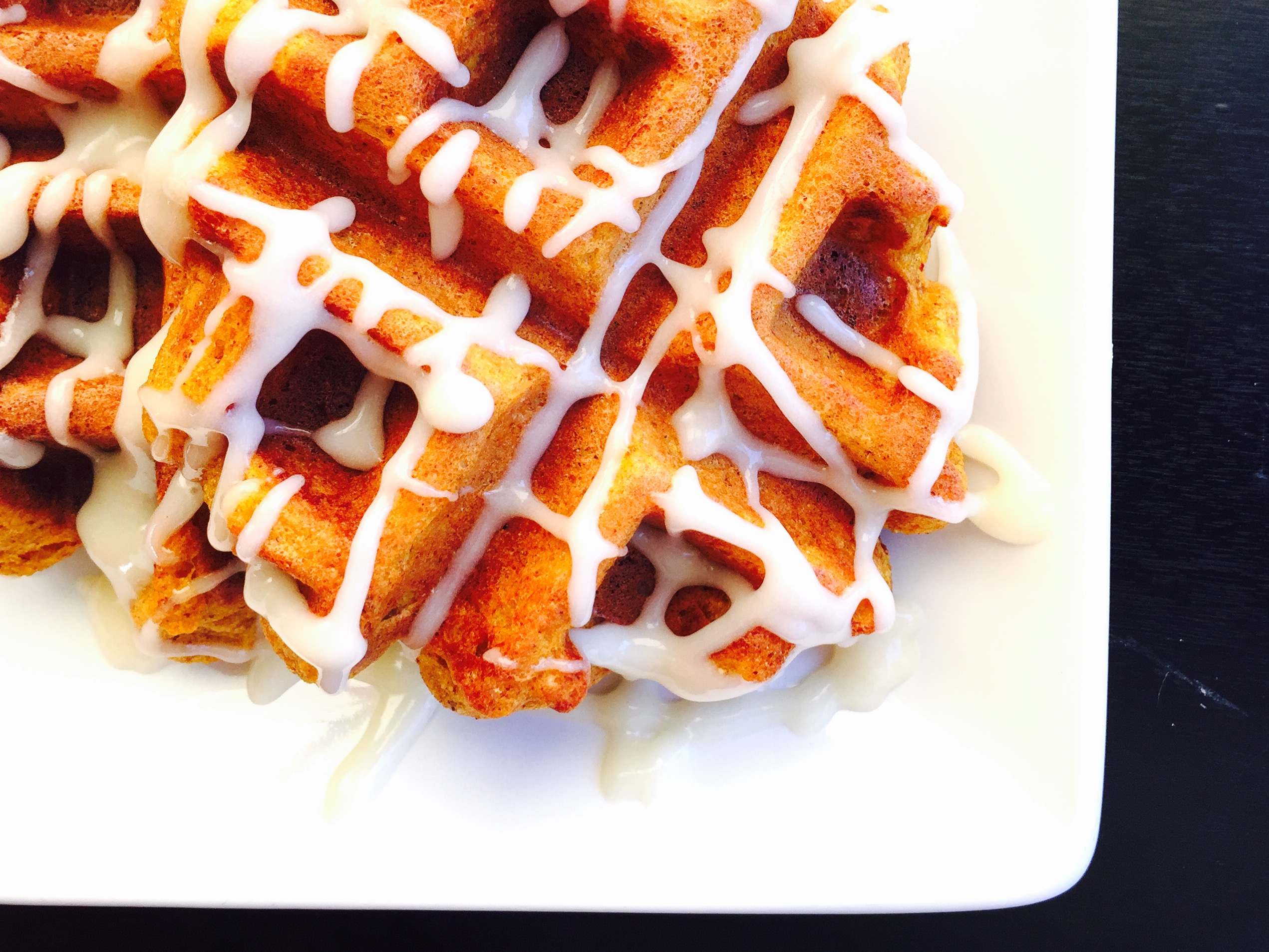 For the Waffles:
Use 2 cups pancake or waffle mix (I used Pamela's gluten-free blend, and it was great.) Make according to instructions, substituting pumpkin for eggs. Bonus points if you're vegan. Extra bonus points if you're not vegan, but you say you eat a plant-based diet, and this qualifies. Add 2 teaspoons of pumpkin spice mix, and a teaspoon of vanilla extract.
Mix everything together until you have a slightly lumpy batter. Scoop batter into waffle maker and bake until cooked all the way through. My experience was that it actually took much longer than normal, which I attribute to the density of the pumpkin. 
For the Cream Cheese Icing:
In a small dish, combine 3/4 cup powdered sugar, 2 Tablespoons of room-temperature cream cheese, a teaspoon of milk, and a teaspoon of lemon juice. Whisk vigorously with a fork until no lumps remain. If you want a bit more of a glaze consistency, add a dash of lemon juice. If you want frosting, forgo the liquid altogether. 
Spread icing on warm waffles, just before you're ready to eat them. If you want to get really fancy, put the icing in a Ziploc bag and snip the tip off one of the corners as shown in the tutorial video. Or dunk them in the icing like cinnaminis from the BK Lounge and pretend you're 9 years old again. I give no bothers about your sort of waffle-to-icing ratios or methods, just make it tasty. 
Check out the video below to see how it all comes together, and happy eating!