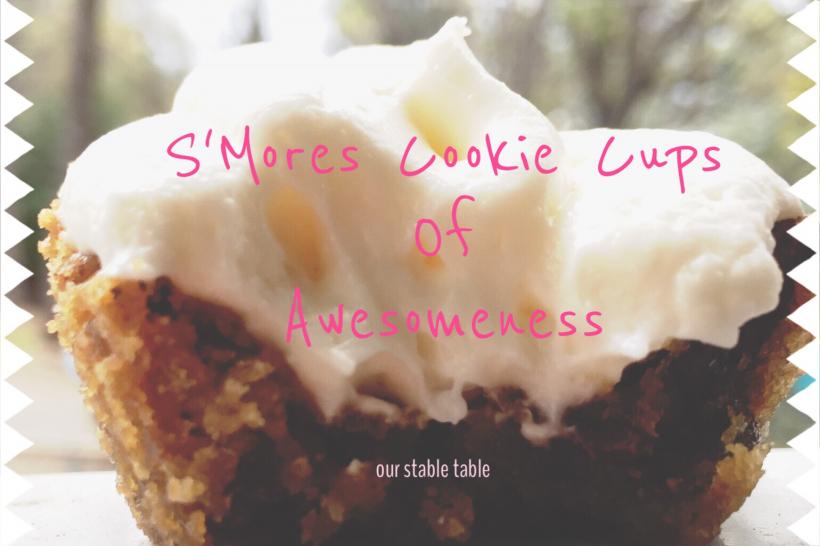 Simple, versatile, delicious: this take on s'mores will make everyone happy.
This is the thing about cooking for the internet: It only wants sweet treats. Okay, and cauliflower recipes. Apparently, we are trying to live many lives with veggies and desserts. I can't say I'm sad about that. We can call it balance.
For the last two weeks, we've been hanging out at my parents' house in California while I travel a bit and get some work done. One of the things that I love about being here is the support I have from my parents. They are good, salt of the earth kind of people, and my kiddo absolutely worships them. He is especially fond of my dad, PopPop.
He loves playing with my dad's cast iron cars that were passed down to him by his father many years ago. My three-year-old rushes into PopPop's bedroom to tell him when the sun comes out, or that he wants to go play, or asks him to share a snack with him. My dad is always very accommodating and obliges.
I knew how to say thank you to my mom. She needed a tea kettle and some pretty flowers. She loves simple and practical things that add beauty and function. (We are totally alike in that way.)
My dad receives my gratitude with food. Sweets are his particular favorite, and I'm happy to oblige. And when he's going to be sharing food with his friends over coffee, I'm thrilled to be able to send some goodies with him to pass out to the guys. Because truly, my father is like the internet. He just wants tasty sweet treats to usher him into the last quarter of his life. (He's totally going to live until he's 100.)
In an effort to please both my dad and the internet at large, I've concocted a very easy recipe that will take no time at all and is pretty versatile as far as treats go. You can make this with vegan ingredients, and you can definitely make this gluten free.
To be clear, this is in no way considered healthy. If you want healthy, check out this great cauliflower recipe from a few weeks ago. Otherwise, enjoy the treat!

Ingredients:
12 chocolate chip cookie dough balls (You can buy pre-made dough, which I do because I'm lazy.)
1 8oz tub cream cheese, room temp
1 12 oz jar marshmallow fluff
Directions:
Squish your cookie dough balls into a muffin tin. Be sure to get the dough thin on the bottom and spread it up the sides of the tin. I used silicone baking cups because I like them. (Check out this video for a tutorial.)
Bake at 350 degrees for 10-15 minutes, or as long as directed. Remove from oven and allow to cool completely.
In a medium mixing bowl, combine softened cream cheese and marshmallow fluff and mix until fully incorporated. I suggest using a whisk or hand mixer to infuse air for optimal texture.
Spoon cream cheese and fluff mixture into cooled cookie cups and serve immediately, or refrigerate until ready to consume.
For extra bonus points, you can use a hand held torch to brown the tops of the cookie cups, if you have one handy. If not, no worries. You will still enjoy them thoroughly.