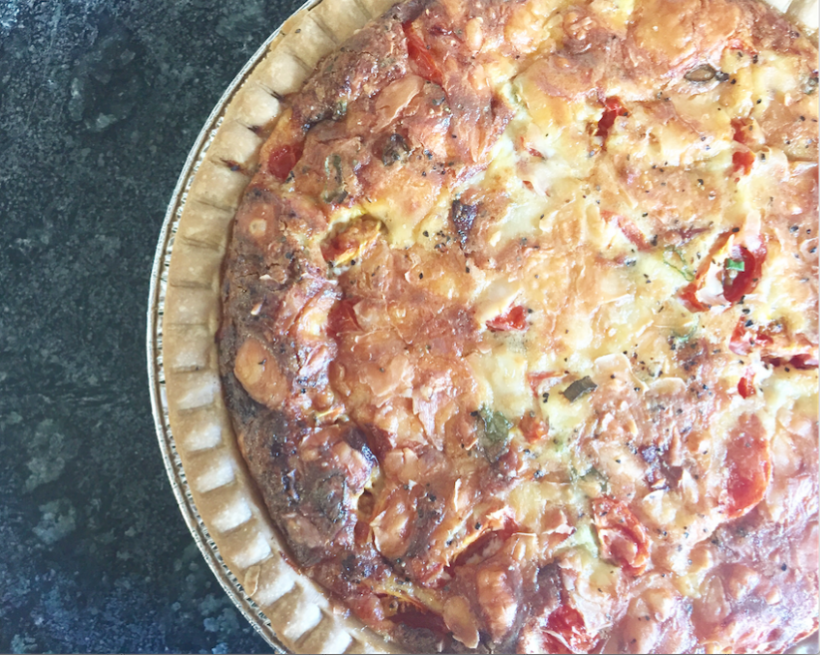 This quiche recipe comes with the added bonus of some quiche-making secrets. Enjoy!
Quiche. It's a bit of a unicorn, isn't it? You chase the perfect texture, combination, flavors, and rise in hopes that it equals perfection.
I realized two things in my quest for the perfect quiche. The first is that the number of eggs is everything. Too many eggs and you have baked scrambled eggs with a bunch of rubbery cheese at the bottom. Not enough eggs is a recipe for baked cheese, which is just gross. The second thing I've realized is that a tiny bit of acid is everything.
Tomatoes are my magic ingredient. But not just any tomatoes. Grape or cherry tomatoes cut into quarters give just the perfect hint of acidity to cut the richness of the cheese, cream, and eggs without adding too much moisture.
So, there you have it. My two secrets for a great quiche. Except they aren't really secrets, more like expensive lessons learned and shared for your imminent quiche-making experience. But sure, we can call them secrets.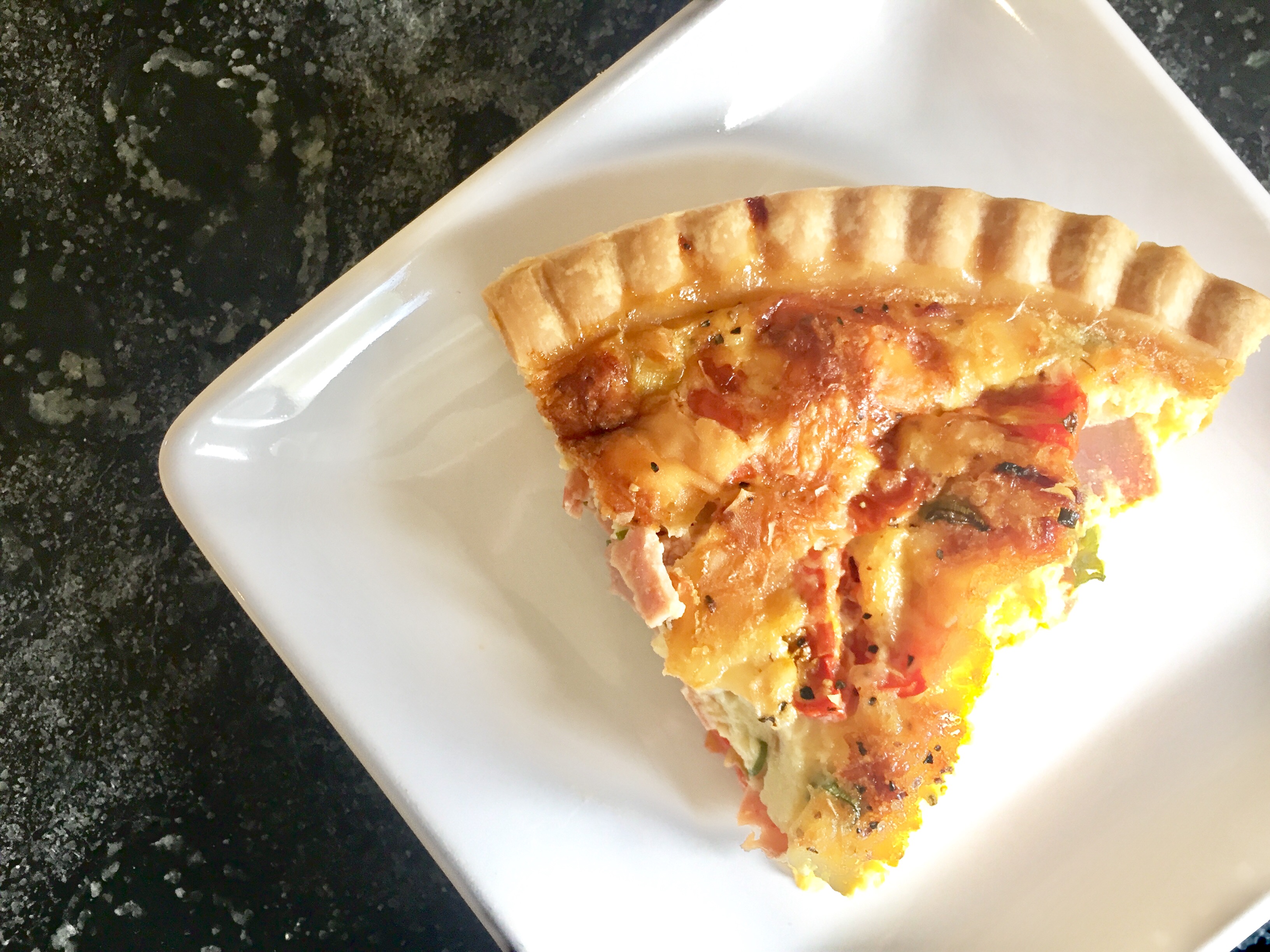 Ingredients:
1 pre-made pie crust (I used a gluten-free crust and it turned out great!)
4 eggs
8 oz ham, sliced and chopped
2 cups sharp cheddar
1/4 cup shaved parmesan
1 cup heavy cream
1 cup grape or cherry tomatoes, quartered
1/4 cup green onion, sliced
1 small yellow onion, diced
1 Tbsp butter or ghee
salt and pepper
Directions:
Combine butter and onions and sautee on medium heat until onion is translucent. Add ham and sautee for 3-5 more minutes until heated all the way through.
In a medium mixing bowl, whisk eggs until creamy. Add heavy cream, a pinch of salt and pepper, green onion and cheese. Mix well. Fold in ham and onions.
Transfer egg mixture to pie crust and tap the pie plate gently on the counter to remove bubbles. Evenly distribute tomatoes by hand, and top with parmesan and a little extra cracked pepper.
Bake at 375 degrees for 45 minutes. Allow to cool slightly before serving, or allow to cool and store in refrigerator for up to a week.
Enjoy!