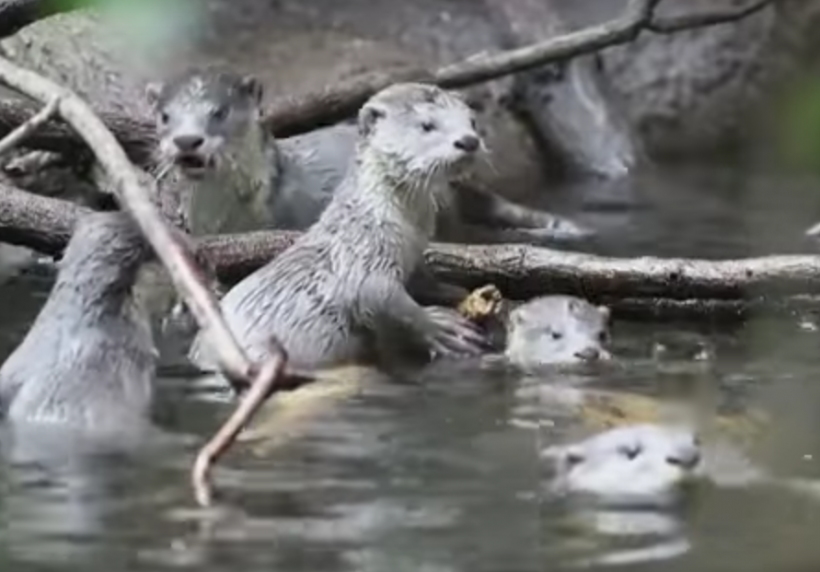 Otters are cute enough, but BABY OTTERS?!!! (Image Credit: YouTube/AP Archive)
OMG, y'all. This has been a week. The news is a constant barrage of bizarreness and the weather is being all jerky. And the pollen counts! I feel like my whole head is full of tree pollen. 
At least it's #FurballFriday so we can all relax and watch this adorable video of baby otters frolicking.
Don't you feel better? I feel better. Baby otters, yo. They're balm for the soul.
Those little cuties are at the Prague Zoo and they've been added to the public otter exhibit there this week. They were born in January to six-year-old mother Kiri and three-year-old father Scottie. They have the honor of being the first smooth-coated otters successfully bred in a European zoo.
Happy weekend, friends, and if you need me, I'll be watching the otter babies on a loop.