Bio
Kimberly Dark is a writer, sociologist and raconteur working to reveal the hidden architecture of everyday life, one clever story, poem and essay at a time. She also leads two Yoga Is For Every Body retreats each year in Hawaii. Read more at www.kimberlydark.com.  
Kimberly Dark

Articles
In my youth, our church was a place of liberal political pride for me. Jesus was a role model for helping others. The man who sexually abused me also spoke eloquently of Christian generosity. He welcomed draft resisters to the church during the Vietnam War. He was an intellectual who introduced me to Virginia Wolf, even as he seemed to feel entitled to sexual access to all women — and children who looked like women, like me.
Read...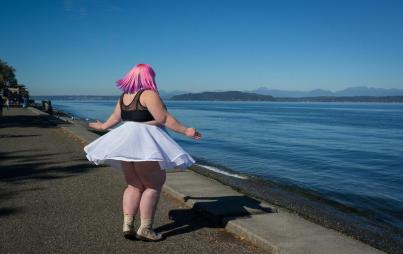 Some fat women never risk movement at all because of shame and fear of ridicule. There is logic in this choice. Tragic (often invisible) logic.
Read...