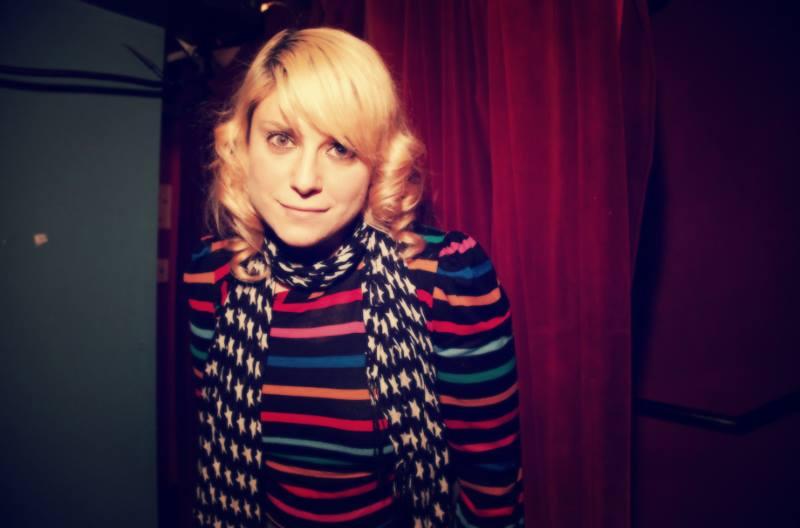 Usually, when one hears "workaholic," the image that comes to mind is a suit-clad man tied to a computer, trapped in a cubicle 24/7. What one usually doesn't picture is a bubbly New York woman with wild wit and endless intellect.
Your new heroine, Lane Moore, is here to change that. Hailing from New York City, Moore is a comedian, writer, editor, musician, producer, comic book scribe, and—oh yes—web series creator. Given her array of accomplishments, you've probably seen her before. Maybe you've read her articles on Nerve. Perhaps you've laughed at a joke she wrote for the MTV Video Music Awards. It's even likely one of her Onion pieces passed as real news to your Facebook friends.
What doesn't she do? With such a bold reputation, we had to get in touch with Moore to pick her hardworking brain. You can follow her escapades on Twitter @hellolanemoore.
You're a stand-up comedian, writer, actor and musician. Would you consider all of these your passions? Does one stand out among the others?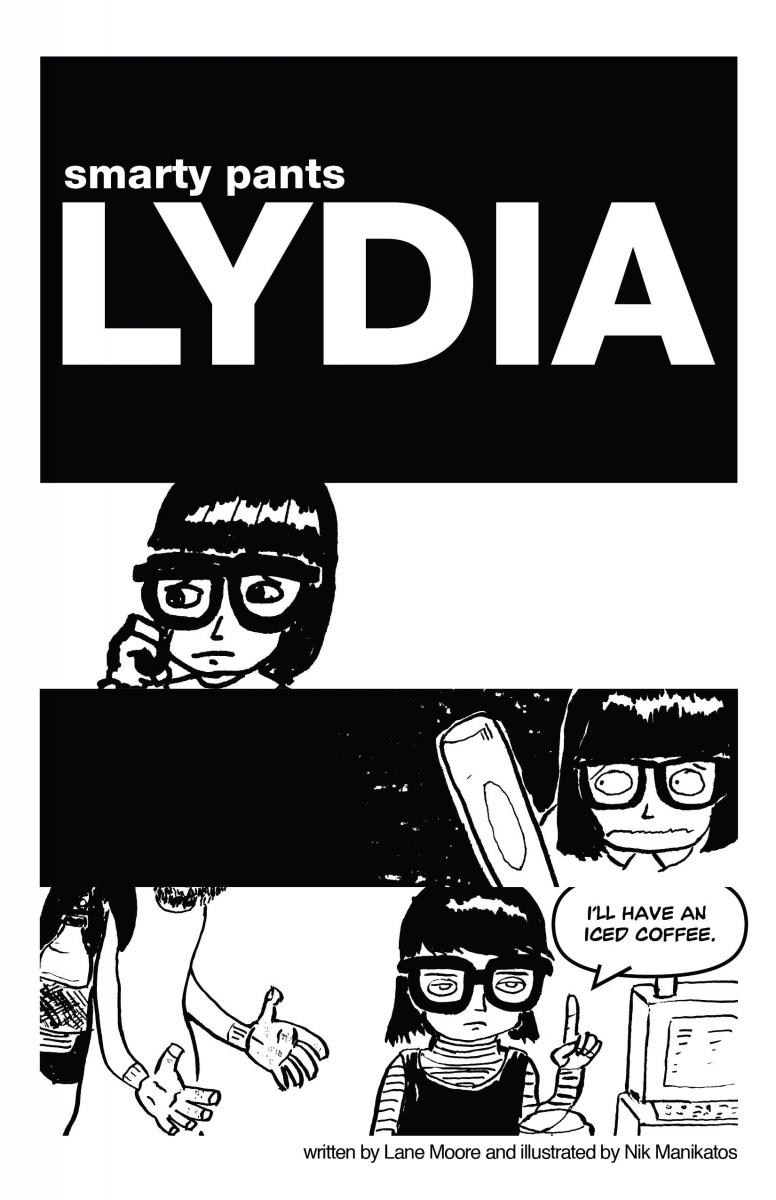 Not really. For a long time it was really hard telling people I did all of these things because people are inclined to believe you don't actually do all of those well. I was always told as a child that I had to pick one, but I never listened. I'm so glad I didn't. I've written for The Onion for a very long time now, I perform stand-up regularly, I've written for and performed on TV, I teach writing workshops, develop TV shows, write a really funny comic book . . . really, I do every aspect of comedy.
I've been making music and writing/performing comedy for as long as I've been alive. I started playing in bands as a teenager and then last year I got an email from one of my favorite childhood bands, Luscious Jackson, asking me to play with them. I basically want to be the female Jimmy Fallon. You know, if Jimmy Fallon also had a legit non-comedy band who toured and made rock records.
You've produced a wide array of comedy series (including Tinder Live and Gold Stars). What inspires you to create shows?
So many things. A longstanding need to give a voice to people who don't have one, the desire to feel connected and to connect other people, a want to create understanding where there is none, depression, loneliness. Creating wonderful things out of terrible things. I'd say I'm really good at that. My web series Gold Stars came about because I wanted to have a web series about actual broke people and characters who struggled with sexuality and gender, starring all of the female comedians I'm friends with because they're all so undervalued and so fucking funny. Tinder Live was inspired by the fact that everyone is on Tinder and everyone pretty much hates it. That's just primed for a great live comedy show.

It seems that you're involved in so many projects. What do you do in your actual free time?
Um, more work? I'm not proud of that answer. My roommates have told me they've never seen me not working. If I'm not working on music or the Tinder show or the web series or writing/performing comedy, then I'm working on my podcast, where me and some comedian friends do audio commentary over episodes of Are You Afraid Of The Dark called "Are You Afraid Of The Snark." Or I'm on Twitter writing jokes to strangers, or trying to get an agent or manager because SERIOUSLY SOMEONE BE MY AGENT OR MANAGER LOOK AT ALL THE THINGS I DO SERIOUSLY EMAIL ME! It's just pretty much never-ending. When I force myself to have downtime I meditate. I try to get my head right, working on myself just as much as I work on my projects, honestly. I wanna be successful but I also want to be really happy and in a good place mentally. That's the goal.
In an XOJane article, you wrote about making a street harasser uncomfortable by staring at him and flipping him off. Street harassment is a hot topic right now. What are your thoughts on movements (like Tatyana Fazlalizadeh's art project "Stop Telling Women To Smile") that seek to end this?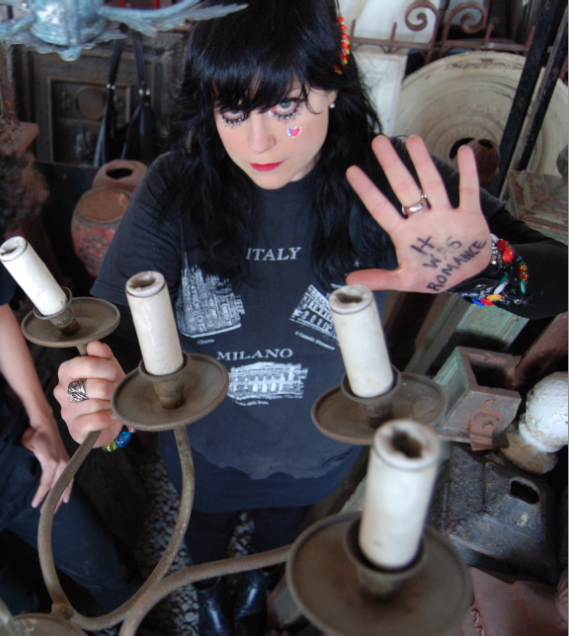 Yeah, I'm pretty much known for confronting the men who street harass me, either very calmly or not as calmly. I know harassers expect women to just be quiet and let it go and it's really fun to make them question why they do this, even for a split second. Oh man, I love Tatyana's project so much, and any time I see graffiti that's along those lines, my heart stops and I just brim with pride for the women in this city. There's a graffiti artist, I don't know who it is, who wrote in pink spray paint 'Listen to women' somewhere in Brooklyn. I still think about it and how powerful it is. She's a hero, whoever she is.
As a former editor at both Jezebel and Autostraddle, and now an editor at Cosmopolitan, what do you think women's blogs can contribute to our culture?
The more voices feminists and queer women and women of color and trans people can have in the media, the better. There are so many untold stories and perspectives and it's imperative we hear all of them! This is our world!
Lately we've been discussing the difficulties women face in the field of comedy. What is your perception of your role (as a female) in the comedic world? Do you feel things are changing?
Yes, things are changing and they're always changing. I won't say things are rapidly changing and I'll never say things are 'totally fine, no more work to do here!' For one thing, as long as it's difficult to be a woman of color in comedy, things will never be "fine" for women in comedy. Even if all white female comedians were kicking ass and being given as many opportunities as men in comedy and being paid the same as men, if we still had women of color comedians who were stuck in racist movie roles or rarely booked on shows, guess what? Then things are still shitty for women in comedy. So we still have a long way to go, for white female comedians and female comedians of color, LGBT comics, everyone. I'm really excited to see the day when all types of female comedians are dominating. It's time.