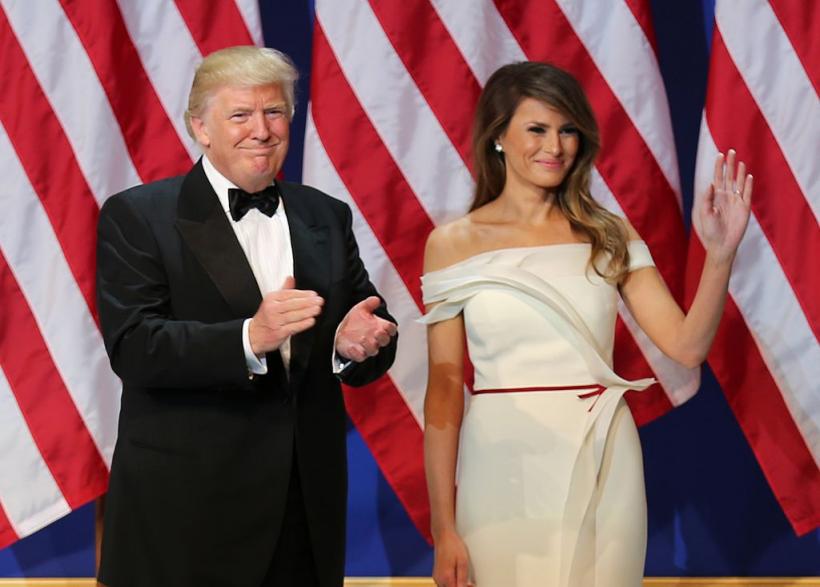 It's been an expensive long stay at Trump Tower for Melania and Barron. (Image Credit: By U.S. Army Sgt. Kalie Jones [Public domain], via Wikimedia Commons)
Breaking! First Lady Melania Trump will move to the White House this summer!
Finally.
Mrs. Trump and her grade-school-aged son have continued to reside in their gilded cage penthouse in Trump Tower in New York City, despite Donald Trump living the White House (when he's not golfing). Mrs. Trump supposedly didn't want to interrupt her son's school year by relocating to DC in back January.
That sounds like a reasonable excuse until you remember that Sasha and Malia Obama had to do that very thing. So yeah.
Mrs. Trump's decision to stay in NYC has caused a lot of consternation — not because we don't all understand wanting to stay away from a certain someone — but because the cost of protecting FLOTUS and her son in NYC is staggering. The cost to the NYPD is almost $150,000 per day. That's apart from Secret Service costs which are estimated to be around a million bucks a day.
Additionally, the security perimeters around Trump Tower are affecting foot traffic into businesses on the same block as the skyscraper. So much for location, location, location when it comes to security, security, security.
There's no word yet on whether the First Family will continue to live together in DC after the summer. I'll be sure to keep my ear to the ground here in my perch in the nation's Capitol. The drumbeats of the parent network are strong here and if The Trumps start shopping for a school, it won't stay secret for long. I'll keep you posted if I hear anything good!