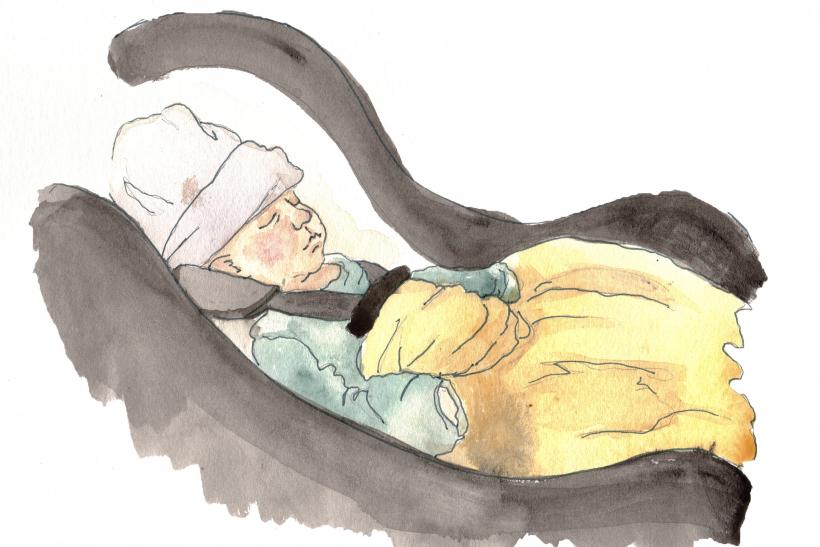 I wanted to share my experience with what it's like when you bring that baby home from the NICU.
Rav's Repro is a column in which Erin explores all topics related to reproduction and reproductive rights.
---
As NICU Awareness Month comes to a close, I wanted to share my experience with what it's like when you bring that baby home from the NICU. As someone who has brought a baby home right away, as well as four weeks later, I can tell you there is a difference. 
Graduation Day
As I mentioned in my last column, the day you can finally take your sweet baby home may change… several times. In the NICU, they call that day Graduation Day. You even get a "diploma." There is so much anticipation leading up to the day that when you finally get there, you may feel a mix of elation and terror. When your baby has had 24-hour hospital care, the already awesome responsibility of caring for an infant at home (and keeping the baby alive!) increases exponentially. Although this wasn't my first child, I was a little panicky about it. However, the pain of leaving him at the hospital night after night pushed me right through the fear and I was able to feel celebratory about this next step. 
Driving Home
It's scary driving home for the first time with a newborn. It's even scarier when that baby has spent time in the hospital getting strong enough to leave. On Friday, June 23rd, we finally made the trek from the Upper East Side of Manhattan to our apartment in Greenwich Village. For those not familiar with New York City, this is less than four miles. But, in NYC traffic on a Friday afternoon, this can easily take a half-hour. Anyhow, we were almost home, heading down Third Avenue, about to turn right and head west a bit. We were in the right-hand lane, behind a large delivery truck — a truck that began backing up and clearly didn't see us. My husband laid on the horn; there was nowhere for us to move. The horror of that moment was epic. The truck BACKED INTO US. This was a version of the worst case scenarios I had dreamt up about driving home that day. I had visions of being squashed, a punny Post headline running the next day. Thankfully, the truck was going so slowly that it bumped into our bumper guard (a must for NYC parking) and we were all fine; the car was fine; we finally made it home.
Settling In 
So, you're home. And it's weird. Suddenly, YOU are responsible for making sure that baby is breathing, staying warm, regulating his temperature. It's scary. All of that stuff that was worrying me before we brought him home continued to worry me for the first few days. But, a couple of days in and things started to fall into place. 
In our case, we had a funny little thing (read: not funny at all) called a five-alarm fire happen. Five days after we got home. That was on June 28th. The night of the fire, we descended on my in-laws' apartment. We spent a couple of weeks there, then visited family in Rhode Island for a couple of weeks, and are now "settled" in a temporary apartment. Where we will probs be for a year. So, this whole settling in thing has been super challenging. 
There is nothing more comforting than the safety of a "nest" when you bring that baby home, and not having one was hard. That said, we are so lucky. I cannot begin to imagine how hard this is for people living through the aftermath of natural disasters right now (I'm looking at you, Irma and Harvey). Should you find that you're in less than ideal circumstances when you bring that baby home, the best advice I can give you is to experiment with what works. I know that sounds vague, but we had to try a variety of sleeping arrangements and MacGyver-ed changing tables, etc. to figure out what was going to work.
What Helped
Getting my temporary space(s) set up helped. A LOT. I'm that person that has to unpack the minute I walk into a hotel room. I like things tidy and put away and out of sight. Doing this the best I can these past three months has been indispensable for my sanity. 
There are a couple of products that I used that seriously saved us. (This is not a sponsored post; I'm just gonna tell y'all what worked for me.)
The DockATot. 
I love the DockATot so much. Because it was like an instant crib — in bed, on the couch, on the floor, eventually back in his crib. And I think it's really helpful with a preemie or other NICU baby who has been accustomed to a cozy space in that isolate or NICU bassinet. It's genius. Money well spent. 
The Kepi. 
So, people sometimes send me things to try out. As I've been writing about pregnancy and birth and babies this year, I've been sent some baby stuff. I would never have known about this product if I had not been contacted about it and sent a sample. And by some miracle, it arrived the day after the fire, so it was safe and sound in the package room of my building. The Kepi is a specially designed swaddle that has this spoon insert that keeps the baby perfectly aligned. This gives priceless peace of mind to those who are tentative (my husband) about handling a newborn, let alone a preemie. There is also a lounger, so you can safely set the baby down to nap while swaddled, all the while keeping the head and spine well-supported.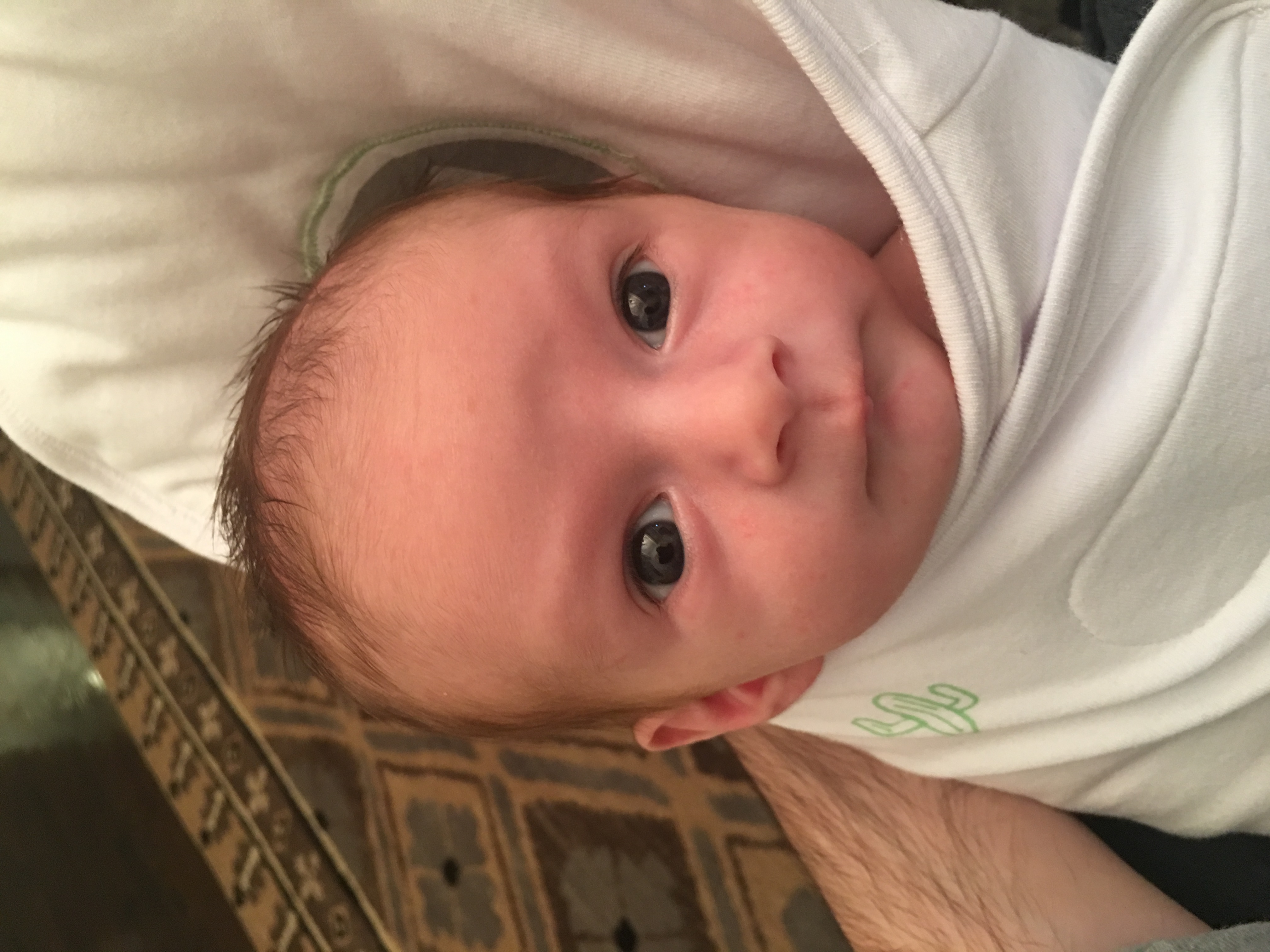 That Kepi was one of the only things that calmed Franklin down in those weeks after the fire when we were all so stressed out and not sleeping. He just relaxed in a way that he did not in a regular swaddle. THANK YOU KEPI. The bonus about these is that they are super cute. 
When I wrote to them to let them know about the fire and thank them for sending it and letting them know how much we used it and loved it, they sent me two more swaddles. I love the product, and the company is also super sweet. This will be at the top of my baby gift-giving list, for sure.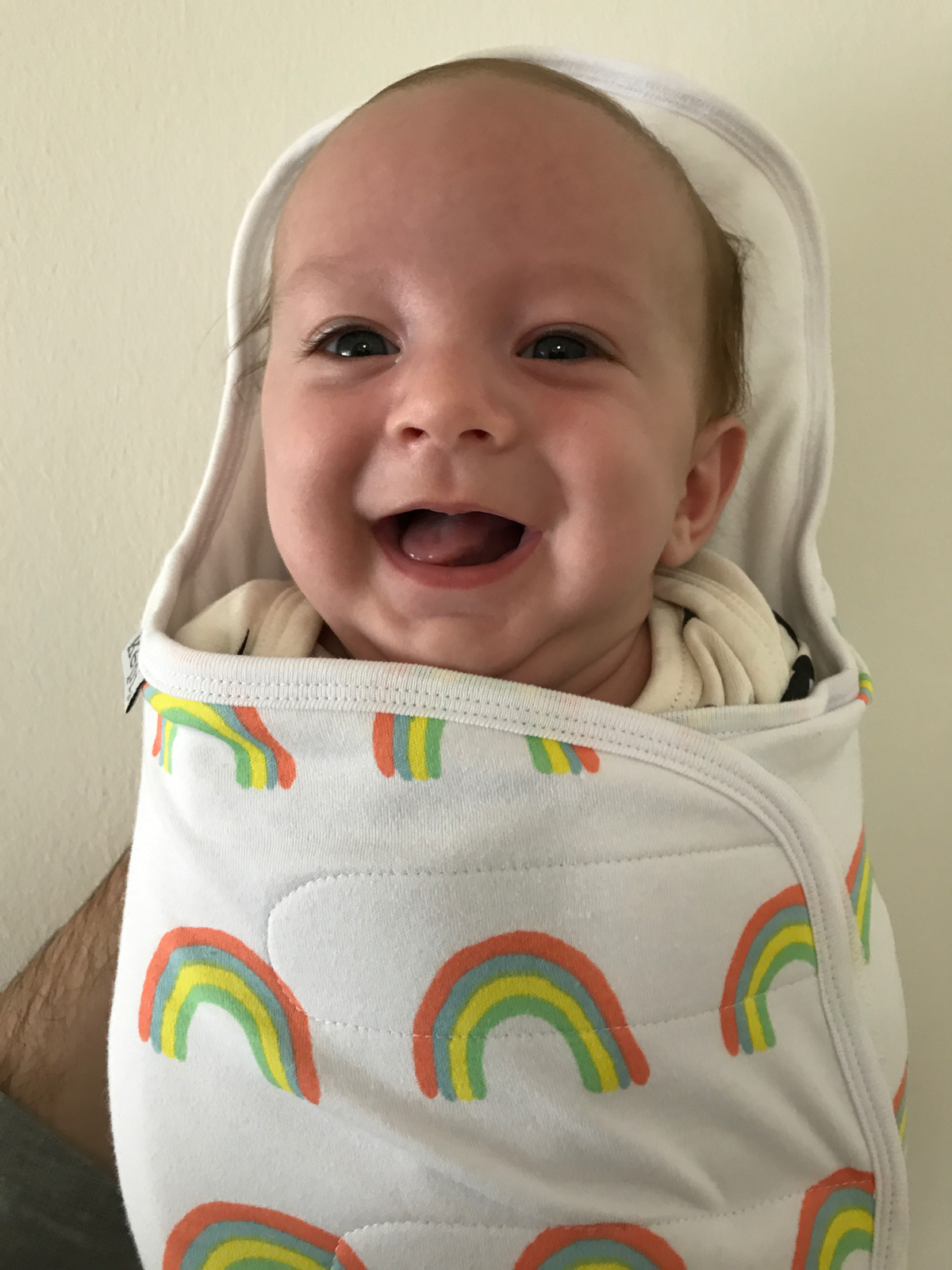 Baby K'Tan. 
Because Franklin was small, he was initially lost in the other carriers I have. The Baby K'Tan worked for his size and, unlike other wraps I have tried, is SUPER EASY to figure out when you are exhausted and starving and can't add 2+2, let alone figure out the origami of a regular baby wrap. 
Whatever it is you need, it's okay to ask. For a baby coming home from the NICU, like with any other newborn, it truly does take a village. 
Tuning Out The Questions And Chatter Of Strangers (And Not-Strangers)
Franklin had some weight-gaining issues when he first came home. And, as I've written about before, got the awesome "failure to thrive" diagnosis. Well, you know what else is NOT awesome? When strangers (and not-strangers) comment on how small your baby is and compare said baby to other babies of the same age. TRUST, I am already doing that in my head and don't need the chatter/opinions of everyone else. Franklin is finally catching up and looking like a chubby bubby, but it was stressful worrying about everyone else's comments on his size. 
Knowing When To Ask For Help 
In the middle of "failure to thrive" and the fire and being displaced and feeling like my whole life was out of control, I made a big mistake — I wasn't asking for help. People do want to help you. Ask for the help you need. Let people make your meals or give you their arms for an hour so you can shower or nap or sit on the roof and drink some water. Whatever it is you need, it's okay to ask. For a baby coming home from the NICU, like with any other newborn, it truly does take a village. 
NICU Awareness Month Twitter Chat!
We've still got lots more to talk about! An article can only cover so much, so this Thursday 9/28 at 12 pm PDT/3 pm EDT, Ravishly is hosting a Twitter Chat to bring awareness to NICU experiences. Please join us — @ravishlydotcom! 
---
Related: