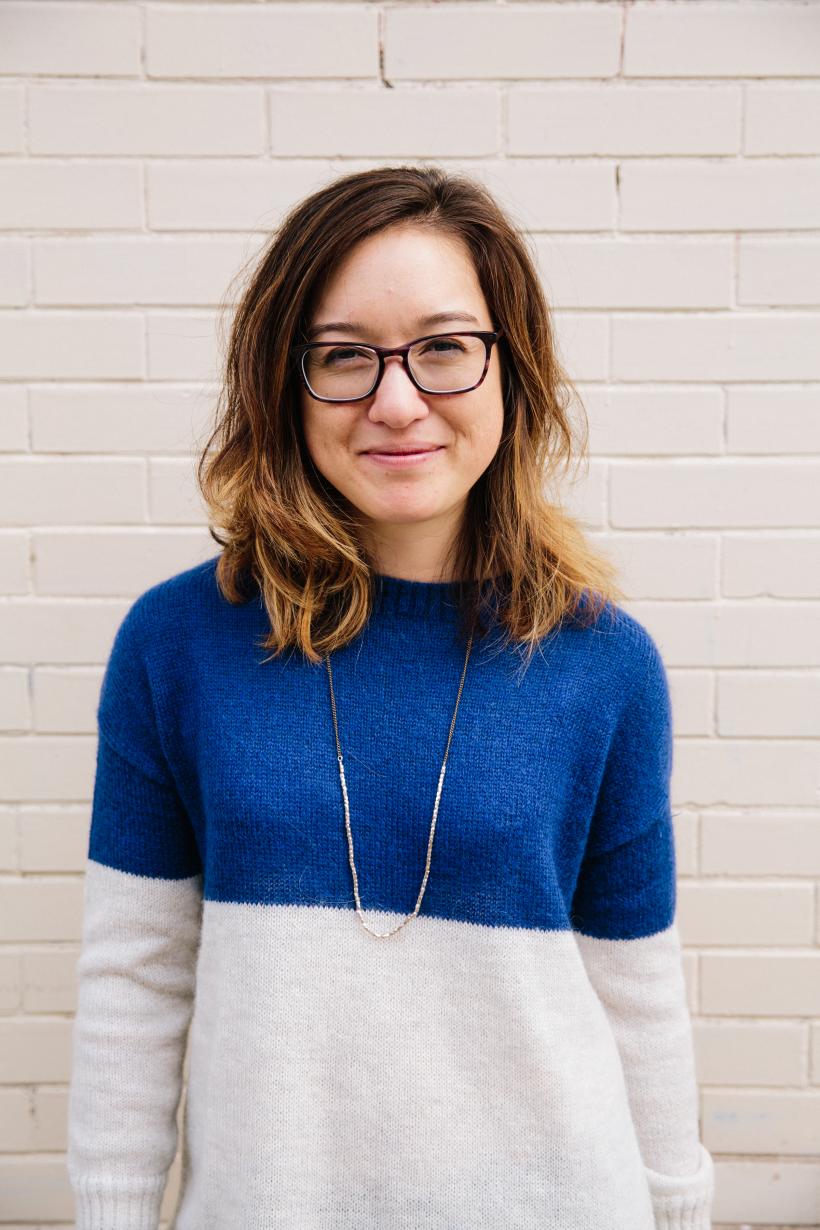 Spotted at: Hayes Valley, SF
Occupation: Entrepreneur, Food Blogger
What do you do for a job?
I'm actually starting my own company. And really, it's two companies. One is a mobile app for finding really great food when you travel, and the other is more like a lifestyle blog and Youtube channel all about food and travel. I do restaurant reviews, too.
What got you started?
I quit my job two years ago. I was in a place where I wanted to go and do something that I was really passionate about and it was a time in my life where I could afford to and I didn't have any family or anything else holding me back. I love food and I love travel so I wanted to see if I could find a way to make the two work as a career. I spent two years kind of figuring out what it's going to be and am just now solidifying my business vision and all that entails.
Do you work here in San Francisco or from different locations?
I work from home, actually. I'm local to Hayes Valley.
Have you always lived in San Francisco?
I've lived here for seven years. I used to work at Google.
Where did you move here from?
I actually grew up in the South Bay—in Los Gatos. I'm NorCal local.
Has your job taken you traveling?
Oh yeah, definitely. I was really lucky that I got to travel a lot for my job, going to London, Australia and some other really great locations. I've also done a lot of personal travel. I'm actually half Vietnamese and this whole journey was kind of inspired when I went to visit Vietnam for the first time, experiencing the food and the culture there. I was like, I just need to share this with the world, it's so awesome!
What was your favorite dish from your trip to Vietnam? Any surprises?
That's so hard to say! Unsurprisingly, pho is really the best in Vietnam. And it's dirt cheap. The food I found was all so incredible but honestly, I think what was most surprising was maybe not a dish, but how different the cuisines were in the north, central and southern parts of the country. The country is really long and skinny, and they have different ingredients and different traditions in each area, so the things that were good in Hanoi and the north were not necessarily good in Ho Chi Minh City and the south. I think that's really fascinating—to realize yeah, it might be one country but they have distinct cuisines throughout its various parts.
Are there distinct qualities to each region?
Yeah, there are in some ways. Things are sweeter in the south, they have more tropical fruit. The food is a bit more spicy the flavors are a bit bolder. The north is somewhat more delicate, and in the central area their influence is really from the imperial cuisine. That's where the seat of the dynasties was—in central Vietnam. In light of that, they have their own micro-cuisine based on what the emperors used to eat. So it's actually completely different from the other parts of the country. For example, you don't want to have seafood in the north in Hanoi, as it's far away from the sea, but if you go down to Ho Chi Minh City, you have seafood all the time.
What do you like to do when you're not working?
I'm trying to work my life such that this is what I love to do in my free time. I love to host dinner parties, I love to cook, and of course to travel when I can. These are all the things I do generally. Also, in order to eat for a living, which is what I'm trying to do, I have to exercise quite a bit [laughs]. So I really enjoy running now.
Who are your current inspirations?
Well, I think Anthony Bourdain is definitely an inspiration. I'd love to be a female Youtube version of Anthony Bourdain in terms of travel and showcasing food, but other inspirations are some of these other great food bloggers out there. Heidi Swanson here in San Francisco writes 101cookbooks.com. I love all of her stuff. My favorite cookbook author is Yotam Ottolenghi, so when I'm cooking for dinner parties he's definitely my inspiration.
What is his focus?
He just came out with a new cookbook, which I was very excited about. I'm going to try to cook through each one of them for my blog. He does kind of like Middle Eastern flavors, but he's also throwing some Southeast Asian flavors in there now, too. He has a heavy focus on vegetarian, but he also has meat dishes as well in some of his other cookbooks. I think my Vietnamese background really appreciates all of the herbs that he uses. There's lots of dill and cilantro and parsley. That's apparent in Vietnamese cuisine also so I kind of like that element that he brings to his cooking.
Any good advice you've received lately?
I've really been doing some soul searching over the past six to eight months and I've come to some epiphanies—like when you are pursuing the life that is going to make you the most fulfilled, your positive energy just attracts people. You can have a bigger impact on the world and your own self when you are pursuing your own dreams and things that are going to fill you with happiness as opposed to compromising on that. I've had to make some compromises, but I find that my life is much richer because of it and so many things in the world have been supporting me in all of these decisions. It just makes you realize that this is the right path; this is the direction I should be going. One of the things I've learned is that when it's right, it's not that hard. Decisions are a lot easier when you're listening to and following what feels right—not pushing against it.
I also wanted to ask you about what you're wearing today!
So let's see, this necklace was from the Urban Air Market. It pops up twice a year in Hayes Valley, they pop up in Lower Haight and stuff, so it's local artisan people. I got it just a few weeks ago at the art fair and fell in love with it. This sweater is just a Gap sweater, but I liked the color blocking. These are basic leggings and these are actually really old boots that I probably need to get re-heeled but I love them so much I can't get rid of them. They're an old piece from Zappos—just super comfortable, great with leggings and perfect for San Francisco weather when you don't know how cold it's going to be.
What about this sporty-looking bag?
It's actually meant to go on a bike, so when I'm biking I can hook it around the handlebars. It's both a clutch and also something that precludes me from having to wear a bag when I'm biking. I can just put it in the front. It's waterproof too—also good.
You can follow along with Dana's work on her website or on Twitter @heydana.