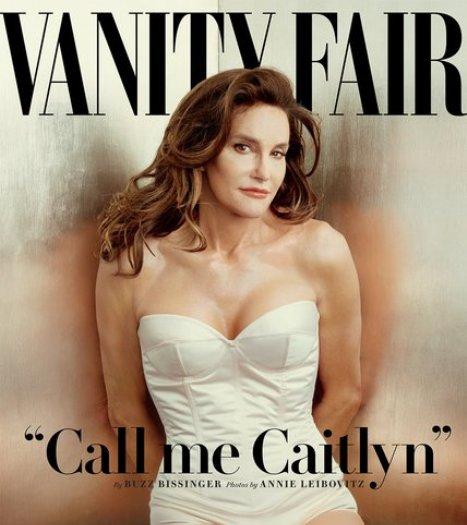 (Source: Vanity Fair)
Bruce Jenner, the former Olympic medalist, made headlines for opening up about her upcoming gender transition on ABC News with journalist Diane Sawyer and the Keeping Up With The Kardashians two-hour special entitled "About Bruce." News has been mum about Jenner's debut as woman until this weekend.
Shot by iconic photographer Annie Leibovitz, Jenner's public debut as a woman will take place on the July cover of Vanity Fair. "I look at it this way, Bruce (was) always telling a lie," Jenner said in the interview with Sawyer. "He's lived a lie his whole life about who he is. I can't do that any longer. For all intents and purposes, I am a woman."
While this is Jenner's first cover as a woman, it won't be the first time a person who identifies as transgender has graced the cover of a popular American magazine. Time magazine's May 2014 cover of Laverne Cox set that precedent.
Leibovitz is a noted photographer who shot the famous Demi Moore nude pregnancy photoshoot for Vanity Fair's August 1991 cover and has provided covers for Rolling Stone, Vogue and many others. The magazine will run in sync on July 26 with E!'s 8-part documentary series.
Not only am I excited for Jenner's visual debut as a woman, but I'm also excited to see what her proper name will be. Will it start with a K?
UPDATE: A preview of the cover and a short behind-the-scenes video has been released. Watch it here.
Bruce will now be known as Caitlyn Jenner.